1 + 1 = 2 (Learn from last semester, improve in this semester, you'll be a better you)
Student experience 27th April 2018
It has been almost two months since second semester started. I just can't believe how fast it's going. I feel like it was just last week when I was called as a fresher, and now I'm down to just days until the first year ends!!! (Okay, I may sound a bit like I'm exaggerating about it, but it's true).
To start with, I've just received my results from semester one exams. Some of them are beyond my expectation, and some of them are not as good as what I've expected. But, I'm still grateful for the results. There are so many things to be improved. Well, life is a process of learning and keeps improving. Let tomorrow be a better day than today, let the next exam results be better than these results.
Alright, now let's focus on this not-so-new semester. I just can't help myself from comparing my semester one and semester two. The major difference that I feel is about the timetable. I'm not sure about other students, but I really feel my timetable for this semester is not as packed as semester one. In fact, I have longer free time between lectures. I really like it as I have more time to revise on what I've learnt from the previous lecture and get ready for the next lecture. I've found myself spending more time in Alan Turing Building, especially in the quiet room and the common area at the centre of the building.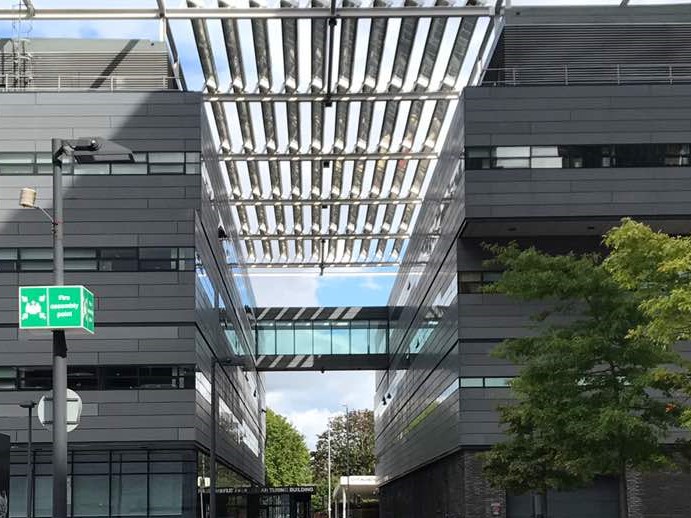 For this semester, I have computer class in which I learn about R programming. It is something new to me as I've never learnt anything about programming before this. Okay, what's this R programming for? It is a statistical program that is very useful for statisticians and others related to statistics. Well, that's what my tutor told me.
Some people might think it is very boring, and just all about typing commands into the software. But it can be something really fun when you see the result after entering all those commands. For me, it feels like I'm talking to the program or computer when doing the R exercise – in other words, communicating with the computer.
Here are some tips for the computer class:
-Read the tutorial sheet before the tutorial class – this will help you to understand more about the tutorial and you'll not waste your time in class reading the instructions. This will let you focus on computing instructions into the software. At the same time, you'll have more time to explore the software.
-Ask when you don't understand – if you start feeling confused or unsure of something, just raise your hand and your tutor or the demonstrators will come to you. They are there to assist you. If you don't ask, you may have problems in the next tutorial.
-Practice on your own – you might want to practice what you've learnt in the tutorial when you're in your room, so just download the R programming software and practice it on your laptop.
Good luck with your second semester and always try to be a better you!
Until next time!
Athirah
Athirahcomputer programmingR programmingstatisticsstudent experience
Related posts