Decarbonising Manchester
Our partners Research impact and institutes Social responsibility 22nd November 2018
President Trump denies it; the rest of the world has signed up to combat it. Climate change and how to tackle it is one of the largest problems we're facing this century – so much so that the Paris Agreement (a landmark agreement to combat climate change) was drawn up in 2015.
Now, Manchester has set its own target to become a 'zero carbon' city. The Greater Manchester Combined Authority (GMCA), Manchester City Council (MCC) and Tyndall Manchester have together drafted a plan to make Manchester a zero carbon city by 2038. Ambitious? Definitely. Achievable? It's not without its difficulties – but with some work, we can reach this goal.
We caught up with Carly McLachlan, Director of Tyndall Manchester, to find out more about what this plan means for the city and for us as its residents.
We see the term 'zero carbon' mentioned in the strategy, but what does it mean?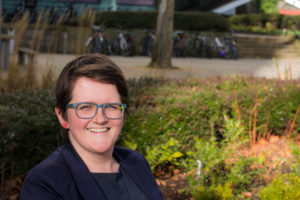 Thinking about a city being 'zero carbon' is a challenging idea because of nuances around how we draw the line with our carbon emissions. Our budget and the related annual target relates only to the emissions from our energy consumption as a city – but of course, we have emissions embodied in all the products we consume and bring into the city from other parts of the UK and across the globe.
Based on the global carbon budget, we have an allocation, just like you would money in any other budget. If we keep 'spending' our budget as we are now, we'll quickly have none left and climate change will become more extreme. So, to combat this, our report recommends that we reduce our carbon emissions by 13% each year to keep us on the right trajectory for 2038. We have to make real and significant changes to how we produce and use energy (electricity, heat, transport etc.) if we want to make a difference.
Our target helps to get people thinking about the infrastructure in the city, the national infrastructure we rely on (e.g. the gas and electricity networks) and how to fuel our city in a zero carbon way. However, the policies and initiatives around this central target take a much wider perspective, with work on consumption of goods, food and our green spaces included. It is not all about carbon – it's also about the kind of city, economy and society that we want to live in.
That's an ambitious task, how will Manchester make these reductions?
It is ambitious but it's something we have to take seriously and actively change. There are already plans in progress that will help us achieve these targets.
The Springboard report sets out some of these, such as retrofitting homes and businesses to make them more efficient, ensuring that all new homes are net zero carbon, the implementation of 'smart energy', improving cycle routes and the uptake of cycling, and reducing plastics, among others. It's all go!
Why has Manchester decided to lead the way with such an ambitious target?
Sustainability and energy were key topics within [Mayor of Greater Manchester] Andy Burnham's election manifesto, so he was keen to make these changes when he assumed office. This was supported by local councils, as well as The University of Manchester, and the people and businesses of the city. Manchester has always been a city at the forefront of change, from the Industrial Revolution to women's rights, so why stop now? Climate change is a big problem and we need to set an example that others can follow.
So, what does this mean for us as citizens and the businesses that are based here?
The change recommendations made in the Springboard report will not only ensure that we are protecting our environment, but also that people will see other beneficial changes as well. This includes using less energy, which in turn means our energy bills will come down. It would make our houses and commercial properties more comfortable to live and work in, as they won't be too hot or too cold. And it would give us the ability to make informed choices about where we get our energy from (such as community energy companies), as well as seeing knock-on health benefits from cycling more or adapting our diets.
Alongside all of this, businesses will find a new economy of work and employment. Jobs that didn't exist before will be created, such as engineers who can install, maintain and repair any new infrastructure. This all creates a much more sustainable and stable low carbon economy.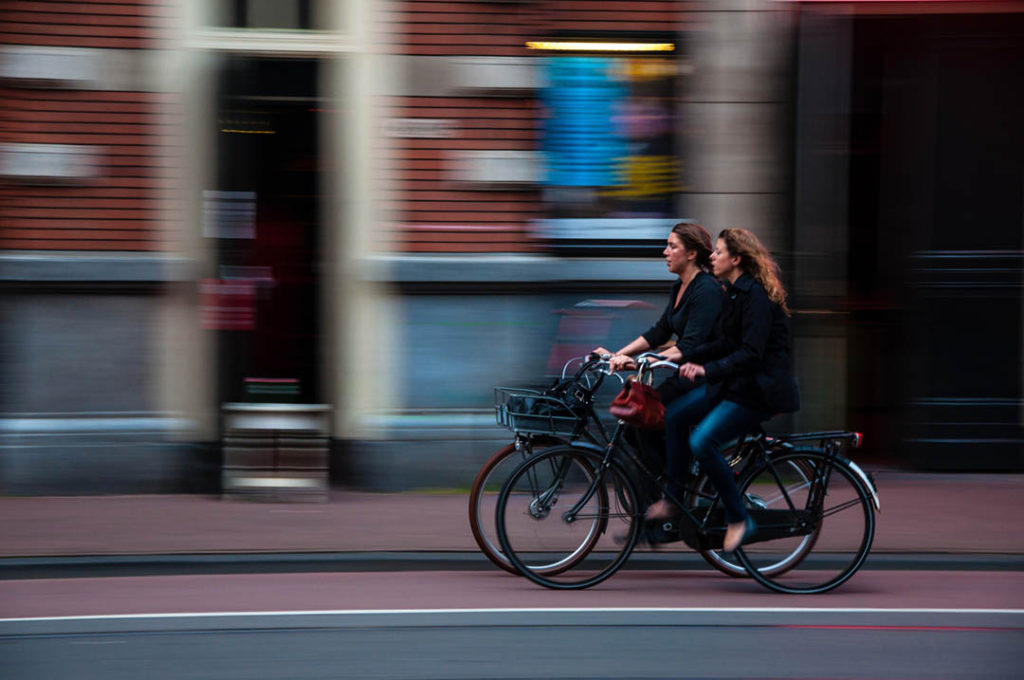 What can people do now to reduce their carbon footprint?
There are lots of things, but here are some of the main things people can get started with:
Switch to more sustainable travel, such as public transport or cycling and walking.
Petition your local MP to continue the sustainability conversation in your local council or in national government.
Update inefficient appliances to newer, more efficient ones.
Swap your normal halogen lightbulbs for LED bulbs.
Reduce your use of plastics by using reusable bags, bottles and cups.
Generally, use less 'stuff'!
Of course, this list isn't exhaustive, there are and will always be more ways to reduce your carbon footprint!
Is this why you went into environmental research, to help lead the change?
I actually ended up in environmental research by accident through a very enthusiastic lecturer here at The University of Manchester. He lectured in environmental management and that's what sparked my interest. I switched from looking at a career in marketing and consulting and instead went on to complete my PhD in Renewable Energy Technology and Innovation.
That's serendipitous! So now you're at Tyndall Manchester, what does your average day look like?
As cliché as it sounds, the best thing about my job here at Tyndall Manchester is that there is no such thing as an average day. One day I can be talking to policy makers in government and the next I'm doing detailed research analysis or working with students who are looking at different options for decarbonising the energy system. I love this ability to interact with people from all areas of the industry, as well as those from outside, as it helps me understand the motives for change and potentially uncover solutions that benefit a wide range of people.
So, with all this in mind, do you think there is still hope for us when talking about tackling climate change?
Yes, there is still hope for us, and lots of opportunity. We do have to be realistic when looking at the scale of the challenge, but we are still able to change our current trajectory. With ours and others' research and an increasingly visible global conversation around climate change, we will be able to shape our practices and behaviours and develop the low carbon infrastructure that we need.
—-
The Tyndall Manchester report, with the support of Manchester City Council and the GMCA, has set the bar for how Manchester's residents need to change if we want to reduce the city's carbon emissions. We all now have an opportunity to play our part by changing our day-to-day activities and calling on those who represent us (councillors, MPs, senior leaders in our own workplaces) to ensure that the region and the country is following suit. With a plan in place for decarbonising our city, we can look positively towards the future.
You can find out more about Carly on her research page or find her on Twitter @carlymclachlan. You can keep up-to-date with the latest on the zero carbon plans on the Manchester City Council website, the Manchester Climate Change Agency website and their Twitter account.
Words – Enna Bartlett
Images – Ross Findon, David Marcu, Tyndall Manchester
carbon footprintclimate changeenvironmentenvironmental scienceManchesterTyndall
Related posts