Will the road to electric car take-up ever run smooth?
Research impact and institutes 25th March 2019
The environment affects us all, and never has the hand humans are playing in its behaviour been more apparent. From melting ice caps and burning forests to Easter snowstorms and blistering summers, there's little use in denying climate change in 2019.
This week marks the second Greater Manchester Green Summit, led by Mayor Andy Burnham, where researchers from across The University of Manchester will be in attendance. The summit follows last year's commitment by the city to become zero carbon by 2038, based on plans drafted by Greater Manchester Combined Authority, Manchester City Council and Tyndall Manchester, based here at the University. In order to achieve this goal (which you can read more about in our previous post and interview with Tyndall Manchester's Director Carly McLachlan), Manchester needs to reduce its emissions by 13% each year – no small task.
Meanwhile, the UK is working towards a ban of all petrol and diesel vehicles by at least 2040. Poor air quality, to which these vehicles are a major contributor, is linked to tens of thousands of premature deaths each year, and the government's commitment to ban diesel and petrol vehicles reflects the gravity of this situation.
Electric vehicles are the obvious replacement to cars that run on fossil fuels – but how much further along the road (sorry) are the public to embracing them? We spoke to Dr Eduardo Martínez-Ceseña, Academic Fellow at the School of Electrical and Electronic Engineering, and Dr Richard Fields, Research Associate at the National Graphene Institute, to get a steer (again, sorry) on how far we've come, and the bumps in the road (oops) that still remain. Buckle in for our long read (that's the last one, we promise).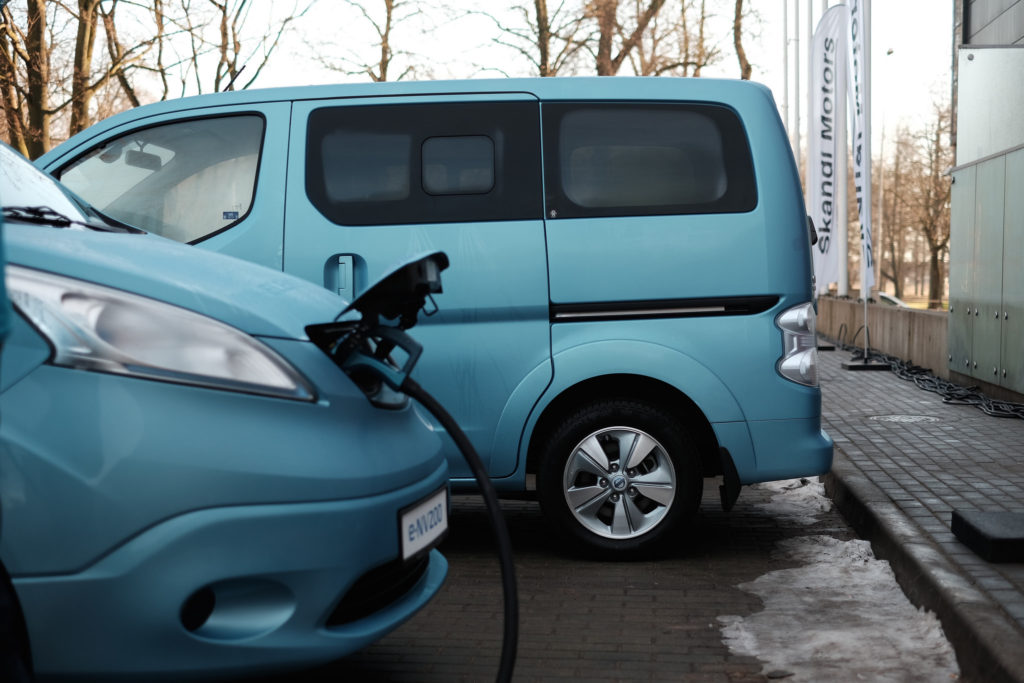 Right now, it appears to be the concerns of the individual consumer that are highlighted as the reason take-up of electric cars has remained low in the UK. Worries over how far the car will travel before it needs to be charged are often seen as the major deterrent. And yet there are wider issues that also play a part, such as infrastructure and the limits of the National Grid, which was not designed to support electric vehicles.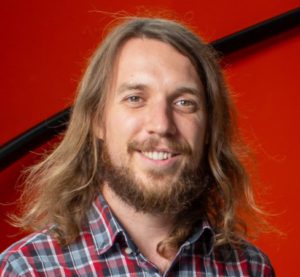 Dr Fields [RF]: "From what I've seen, we need a new way of managing the [power] Grid – or of managing localised energy storage around charging stations."
Dr Martínez-Ceseña [EM]: "From our side, basically, the network was not designed for [electric vehicles] and we do not know how to address electric vehicles in an effective way. There are a lot of possibilities, but we currently have no idea which one would be better."
RF: "It ties in as well with how people use their electric vehicles and how they charge them, because if everyone's going for the rapid charge then that takes a massive demand on the Grid, whereas if everyone's plugging it in overnight, that's a very different way of charging and a different demand on the system."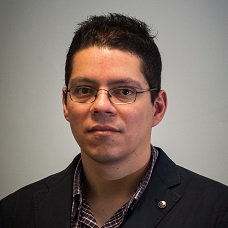 EM: "It goes from how they're going to charge. So basically, are we assuming that customers would see the Grid as a provider of services to which they are not obliged to contribute? In which case we have to oversize the network to be able to withstand whatever happens with electric vehicles. Another option is to assume that the electric vehicles would somehow communicate with the Grid and provide some support. Those are very different assumptions. In addition, even if we agree that electric vehicles must support the Grid, there are several ways this can be done. It can be that the vehicles are actively responding to energy needs, in which case we may be charging the car's battery and then immediately discharging afterwards, or it can be that we just care about minimising demand peaks, in which case we could, for example, have a queue to keep everyone from charging at the same time."
RF: "Could people then pay to jump the queue? Is that an added benefit?"
EM: "That's one of the reasons that we're not very sure which assumptions are best. Let's say that if you're willing to pay more, you can go to the front of the queue. Does that mean if you're wealthy or hold a good socio-economic position, you always automatically have this advantage? We're going into a different type of territory that we don't normally consider when planning the electricity network. Then there are also some issues with regulation. The network has to have enough capacity to withstand peak consumption – the possibility that everyone charges at the same time. But network charges are primarily based on energy, so when we're charging the customers, it's mostly based on how much energy they consume, not their peak consumption or how [rapidly they do it]."
RF: "So you have to over-build on the capacity in order to provide just that one-off peak that could occur – but for most of the time it's not used at that capacity? It's an underutilisation of whatever the maximum capacity is?"
EM: "It can be massive – and those are just a couple aspects to consider."
2040 is currently the date when all new diesel and petrol cars in the UK will be banned – and that's just over 20 years away. What is being done practically to try and answer some of the questions you've raised around demand on the power network?
EM: "There's a lot of research and innovation, but the agreement is that the electricity network on its own is not going to be enough. So there's a lot of research on hydrogen or other vectors that could be used, which might also be an option to provide green energy for these vehicles. The problem is it's not only electric vehicles. The deal is we're going to electrify transport, we're going to electrify heating; we're basically planning to electrify pretty much everything. That's just too much for the electricity network [as it currently stands]. We might be able to come up with new ways to increase the network capacity, but just to accommodate heating on its own, we would need to increase the capacity of the Grid by about three times. Looking at electric vehicles, the demand of a slow charging vehicle is about 3.6-kilowatt hours (KWh) whereas that of a typical household is about 1.2 KWh. Bottom-line, electrifying heat and transport would massively increase demand per household."
There is an assumption that driver behaviour will not evolve but will stay as it is right now. But if drivers are actively encouraged to avoid driving for short journeys and so on, would that ease up some of the pressure on the network?
EM: "That would help definitely. We need to change our culture because currently you see the Grid as something you don't have to care about. You're expecting to have energy whenever you need it. But if we go the way of electrifying everything, that's no longer an option. So we have to be more aware and participate more in the Grid."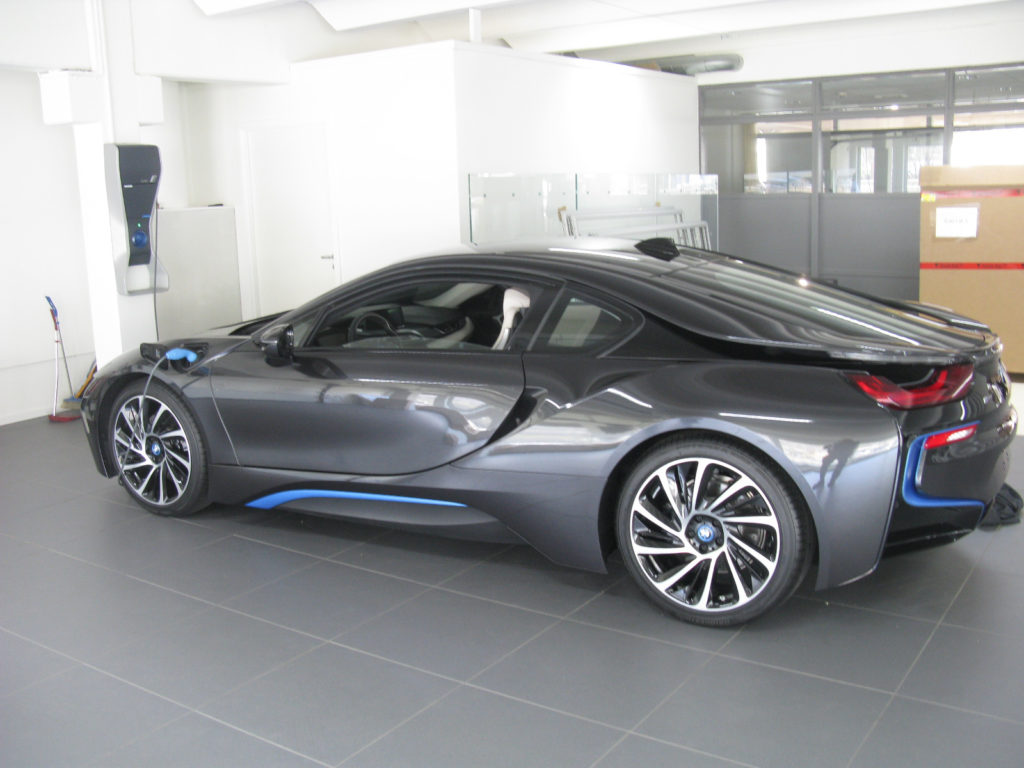 So moving away from the network and looking at electric vehicles themselves, what developments are we seeing in battery technology?
RF: "Automakers are already claiming that the future is electric and are reducing the supply of diesel or petrol vehicles and trying to get into the electric market. Carmakers are shifting towards electricity and they're developing large-scale manufacturing plants for building automotive batteries. The way that we build batteries is all around lithium ion technology, and this is fairly traditional and old. Most of the improvements are around new engineering designs rather than the central chemistry of it, but there are some new formats that are coming out. For example, someone's found a way to build cells with the exact same materials that actually increase the energy density by about double.  So before you had people building batteries where you had single cells all connected in series, and now they can connect them in an integrated series system, so a single cell can now be very high voltage. A single cell can be 48 volts as opposed to 3.7 volts. And that can be a slimmed-down package that then gets stacked inside a casing. The weight-saving benefits come from getting rid of all the cables. You can now stack the cells on top of each other rather than having the bulk of large busbars or metal wires between them. You just connect them vertically and then lay them out horizontally. So just that on its own will double the energy density in the next three to four years. And that doubling of energy can see a doubling of driving range.
Do you think there will be more public funding for the technological developments necessary to get diesel and petrol cars off the roads?
RF: "It depends on how much foresight people have. For example, they say that the air is dirty and that's going to have a long-term cost associated with it. And you can offset that with electric vehicles, irrespective of any carbon. So you have to have a good model or some analysis that says, actually, if you make these changes then you're not only saving all the carbon, but you're also saving on the cost of healthcare, improving people's welfare and wellbeing."
One factor that undoubtedly affects the take-up of electric vehicles is the cost. Right now, an electric car could set you back £10,000 more than the average petrol or diesel model. Will this cost come down when a move is made away from petrol and diesel? Is there anything else that's helping to drive down this cost?
RF: "One option is to keep everything the same but shrink the size of the car down – smaller cars, smaller batteries, same range, but rather than carrying four people, you carry two. That's compromise that people then have to work out. Another possibility is to replace the car's chassis with a lighter equivalent that has enough space for certain things depending on your requirements. Automated driverless systems could also bring down the cost, as rather than owning a car, you could make use of these services for one-time use, meaning a one-time cost."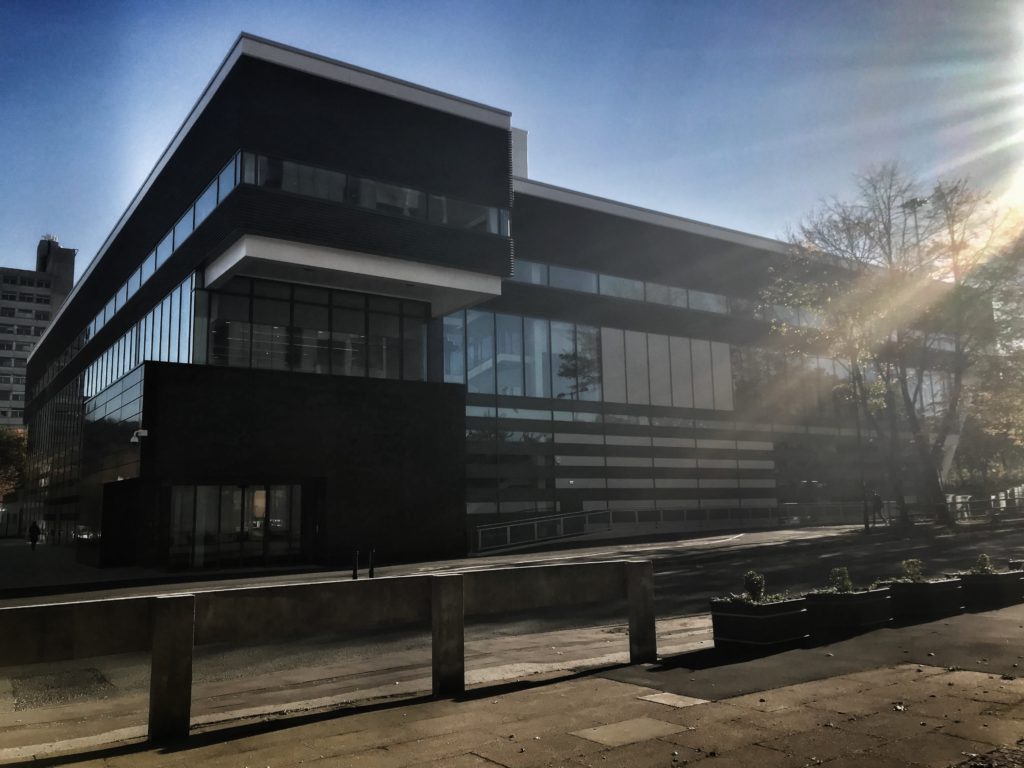 How do you think electric cars – in terms of both the network and the take-up – have improved over the last couple of years?
RF: "Diesel purchases are in decline. People are holding off buying cars in general, even electric cars, maybe because they're waiting for the next thing to come."
EM: "There's a lot of research now going into this idea of using flexibility to support the Grid. There's appetite for understanding how to use these resources for the benefit of the system and the network, and there are a lot of solutions being proposed. For example, research on electrification of transport is now one of the three key areas of interest for the School of Electrical and Electronic Engineering. The good thing is that funding, for example from the European Commission, is pushing for technologies that are closer to market, rather than purely academic solutions."
RF: "And the Graphene Engineering Innovation Centre is here now and that's a big change. We are accelerating the development of energy storage technologies and it's all very close to market and industry-led. When it comes to batteries, most people don't know what they want because most people don't know how a battery works, so an automotive maker just says they want a better battery – but they won't offer much advice on how to make a better battery. So we have to work that out here [at the GEIC]. But just having the facilities and the capability to see new technology and the ones that are closer to market, the ones that are happening now, we can bring those in and we can start validating and deploying them and making sure they're appropriate for market."
Be sure to subscribe on our homepage to keep up to date with all the latest posts from The Hub.
Words – Hayley Cox
Images – Paul Brady, Karlis Dambrans, Nakhon100, The University of Manchester, Hayley Cox
batterycarbon footprintclimate changeElectrical and Electronic Engineeringelectrical engineeringelectricityenvironmental scienceGEICgrapheneGreen SummitNational GridTyndall
Related posts