How going flapless could revolutionise air travel
Departments Research impact and institutes 14th May 2019
A few weeks ago, residents of North Wales spotted something unusual in the skies above their homes. It looked a lot like an alien spaceship, but surely that couldn't be it.
In fact, it was an aircraft that has been 15 years in the making here at The University of Manchester. And this unique 'flapless' drone could revolutionise the future of air travel, making it cheaper and more environmentally friendly.
Taking off
It's been more than a century since the Wright Brothers were credited with the first successful flight of an aircraft that weighed more than air. Back then, the brothers used a method called 'wing warping' to control the aircraft during take-off and landing. This consisted of a system of pulleys and levers to move the aeroplane's wings.
As modern aviation took off (pardon the pun), this complex system was replaced with something far simpler – flaps. You may well have spotted these on the wings of the last aeroplane you flew in, as they move downwards during take-off to increase the force of the wing.
Once in the air, these flaps can increase drag, so at this point in the journey they retract. The flaps help to change the shape of the wing at different stages of the flight, and thereby act as a set of controls for the aircraft.
But The University of Manchester's new MAGMA unmanned aerial vehicle (UAV) has no moving parts at all – and it's all thanks to two big breakthroughs.
The test flight over North Wales saw MAGMA complete the world's first ever fully flapless flight. This was achieved thanks to the invention of the 'circulation control unit', which is made from titanium and printed off on a 3D printer. Within this structure is a slot no thicker than a piece of paper, which takes in a supersonic jet of air from the plane's engine in order to provide the control achieved by a flap on a standard aircraft.
A further 'blown air' solution that was trialled on the flight was Fluidic Thrust Vectoring. This provides control by blowing air jets into the nozzle in order to deflect the exhaust jet and generate a control force. Both systems allow an aircraft to take-off, fly and land with zero moving parts.
In a flap about flaps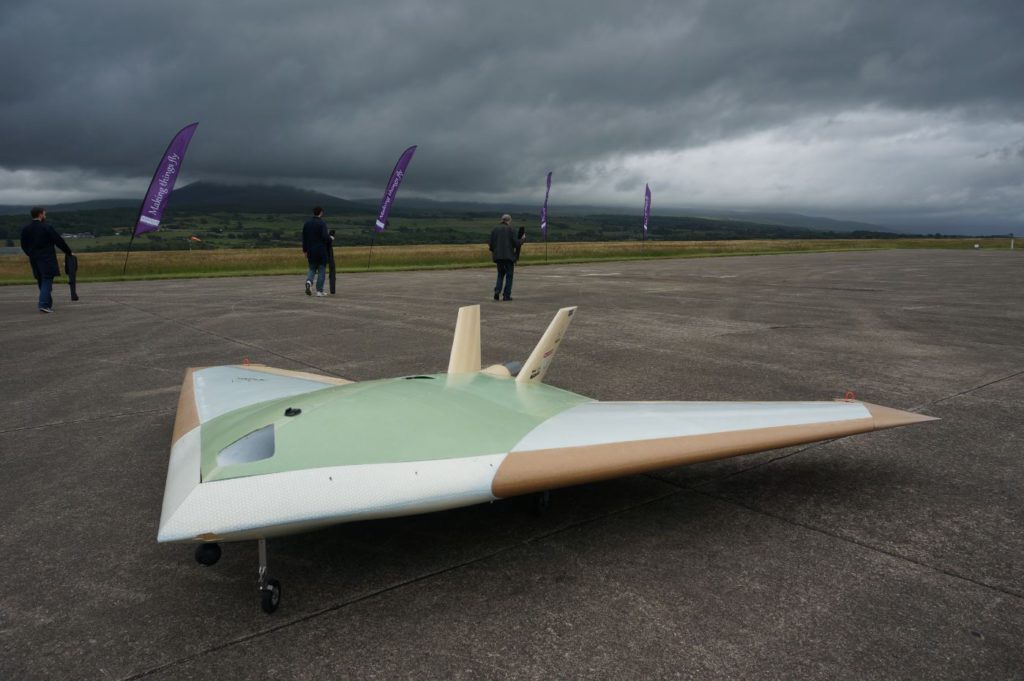 But why does it matter whether or not an aircraft has flaps? Well, a plane with no moving surfaces is more lightweight and therefore cheaper to operate. It is also more reliable, so pilots and passengers alike benefit from improved performance.
Removing the movable surface makes the plane "much lighter and much easier to maintain", according to Tom Sherwood – one of the students who worked on the experimental aircraft – speaking during his appearance on BBC's The One Show.
It also makes the aircraft more stealth, as a lack of moving parts means it is difficult to detect the plane on radar.
"It's been some of the best times of university," said fellow student Sam Knox, who told The One Show presenter Matt Baker that he has been working on the project for 18 months. "[That first flight] was really and truly incredible," he added.
The future of flight?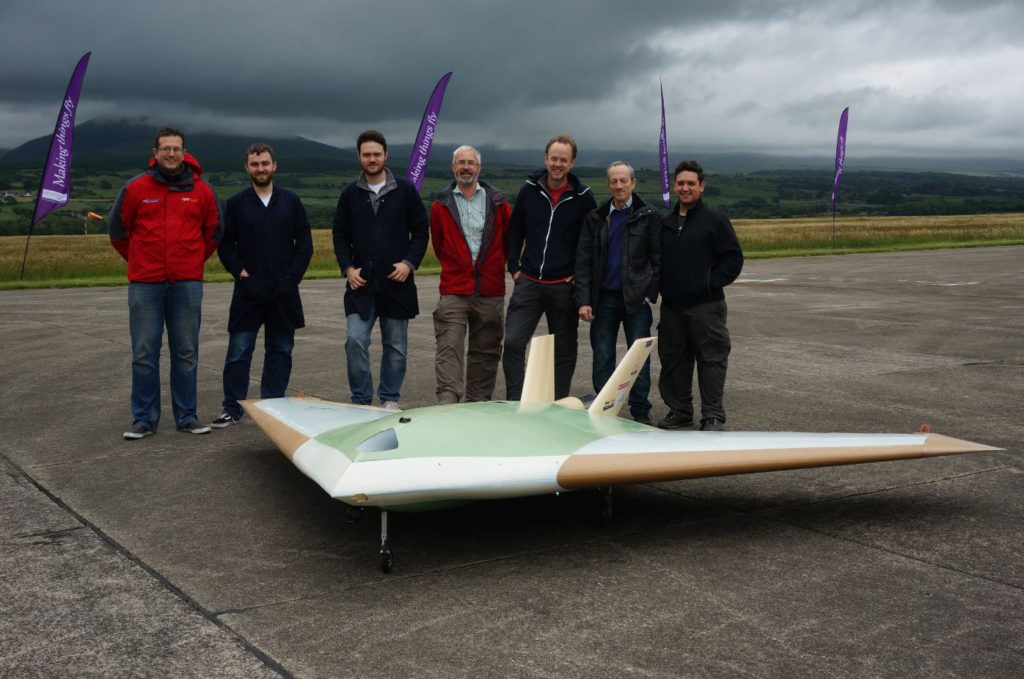 "We can see the real benefits this technology could deliver to industry and it's been a great project for our students to be part of," says Dr Bill Crowther, leader of the MAGMA project and senior academic at the School of Mechanical, Aerospace and Civil Engineering.
The project was a partnership between The University of Manchester and BAE Systems. "Flow control technologies are just one example of the technologies we are collaborating with BAE Systems on. Others include research into novel materials and advanced manufacturing techniques," explains Dr Crowther.
Julia Sutcliffe, Chief Technologist at BAE Systems' Air business, adds: "MAGMA is a great example of how collaborating with bright minds at British universities can deliver ground-breaking research and innovation."
You can watch Dr Crowther, Sam and Tom on The One Show here.
Be sure to subscribe on our homepage to keep up to date with all the latest posts from The Hub.
Words – Hayley Cox
Images – The University of Manchester
3D printingAerospace and Civil Engineeringaerospace engineeringaircraftflightMechanical
Related posts