#ChemEngCatchUp Episode 4 – Dr Nima Shokri
Meet the Department 25th February 2016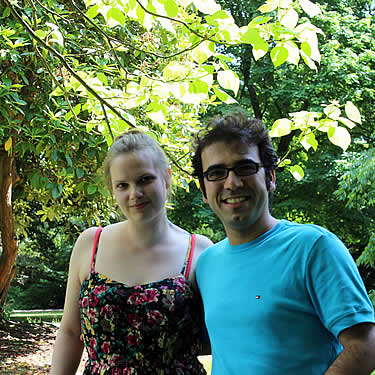 Hello all – and welcome to Episode 4 of #ChemEngCatchUp.
I'm excited to introduce you all to Dr Nima Shokri today. I first heard from Nima when he got in touch about a possible news item for the CEAS website. Nima had just won a Soil Physics Early Career Award. Obviously, I was impressed by the fact that he had won this highly prestigious prize, but if I'm honest, I mainly asked him for an interview because I wanted to find out exactly what a soil physicist might be.
Turns out it's something extremely important and interesting, as you'll read in the interview below:
Hi Nima – thanks for chatting to us. Can you please describe your research, for the layman, in ten sentences or less?
I work on various aspects of multiphase flow and transport phenomena in porous media. It is a topic that is important in a variety of industrial and environmental applications, such as when you talk about oil recovery, when you talk about contaminant transport, when you talk about drying of food, drying of fruit, when you talk about building materials. In all these topics you are somehow dealing with the porous system. And my research is basically about how transport processes occur in porous media.
Sounds intriguing, Nima. So how can your research benefit the general public?
That's a good question!
Yeah, as I've mentioned, topics like, let's say, contaminant transport in soil. Imagine there's a truck, there's an accident and the oils spills in soil, right, and that oil can serve as a long term source of contamination. So it is important to come up with innovative and accurate methods to remove all those spilt oils, right? So this is a potential area where my research can benefit the public.
In addition, for example, let's talk about water evaporation from soil. So water nowadays, in my opinion, is like a matter of national security, right? So my research can…we are basically studying how to control the water loss and water evaporation from land. And that, of course, will be a huge benefit for the public.
And there are many other examples, but yeah…
Sounds as if you're doing some very important work. So how did you first get interested in this research area? 
I think it goes back to like 2003/2004, basically during my Master's study. My project was about oil recovery, actually, and since then I have been kind of dealing with flow and transport in porous media. And it's been in many different disciplines, too, from agriculture, to chemical engineering, to membrane, to, I don't know, soil.
But I think the initiation was during my Master's study where I was first introduced to the world of porous media. So I think, yeah, during my Master's study is the short answer.
Going back a bit further, then, could you tell us who or what first inspired your interests in science and engineering?
I think I would say… yeah, my parents. Very much my parents. I am coming from a family where maths and physics and chemistry and these things are very important. And when I was a child, when I was, I don't know, in secondary school and primary school, I think it was very important for my family to see us focusing on our study and to take these things seriously. And that has, kind of, a very important influence on the way we look at our school and our duties.
And I think – yeah, I remember when I was a teenager; believe it or not, one of my hobbies was… I had this book called 300 Challenging Questions in Algebra. So I was thirteen or fourteen years old and, believe it or not, my hobby was to take that book and there were 300 questions there and I spent time to solve, yeah, algebra basically. Maths!
And I think that was probably the time that I got interested in science and engineering.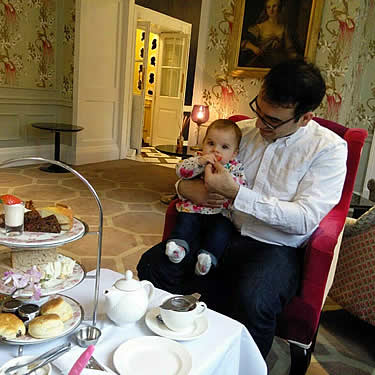 Other than algebra, then, what are your other interests? What do you get up to in your spare time?
Okay, yeah. I read a lot. I read a lot of news, international news. Yeah, I read a lot. And also, movies. Movies, I have a passion for. I mean, one of the best things I do is arrange an evening and choose a nice movie. Normally, the movie is about two hours but I spend like three hours to choose the right movie. I choose the right movie and sit down and I think that is probably one of the best things I do.
But of course, nowadays, I am a father actually. Yeah. We have now our first child; taking her out to parks and these things, I find it very pleasant as well. So that is what I do.
Brilliant – and congratulations. One last question, then. Can you tell us how has being here in Manchester has helped your work and research?
Actually, I love it in Manchester. Before Manchester I was in other places – I was in Boston for a couple of years, United States, I was in Zurich in Switzerland, I was in Lausanne in the French part of Switzerland. But in Manchester, I'm just loving it. I mean, the University is great – lots of facilities, lots of opportunities. I mean, you see our colleagues are basically receiving Nobel Prizes. So the potential is infinity in my opinion.
If somebody wanted to deliver something, I think all the tools – let's call it the experimental tools, theoretical tools in terms of collaborators within the School and the University – all the ingredients to make an absolutely successful career within the University are here. The question is, are you ready to take that opportunity and convert it to something tangible?
Wow – what an inspiring way to end the interview! I have to agree, Nima – it seems that everyone we've interviewed so far has been up to the challenge.
And on that note, this time next month we'll be hearing from someone who studied in the School and has now built a successful career elsewhere. The next #ChemEngCatchUp will be with alumni Adil Farooq. Make sure you don't miss it!
And please let us know your thoughts on Nima's interview in the comments section.
Chemical EngineeringDepartment of MaterialsOil recoveryPorous mediaSoil physicsThe University of ManchesterWater
Related posts