Meet our students – Tom
Student experience 30th November 2020
In this student blog we catch up with Tom, who helps us understand more on tackling blended learning as a student.
Hello! My name is Tom, I'm a third year undergraduate student of Mathematics here at Manchester, as well as a guitarist and programmer. Like everyone, the way I interact with the university and my course has been greatly impacted by Covid.
For one thing, my timetable has become much more flexible. With lectures being replaced by "review sessions", I now have an extra hour per week of free time to spend studying (or procrastinating). There was a lot of confusion at the start of the semester as students and lecturers alike got used to this new environment for learning, and I still miss physical lessons, however as the semester has progressed it's become easier to manage my time efficiently.
As a commuter, I very much welcomed the lack of commute time that blended learning has blessed me with. I've gone from 4 hours per day commuting to a much more stable and healthy lifestyle. This has given me a lot of time to focus on my own well-being and hobbies. It also means that I don't have to rely on the northern railway system every day (a huge bonus and saver of stress).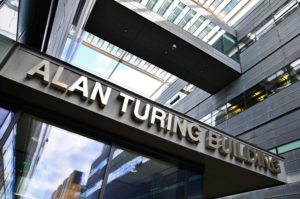 I was initially worried about my relationships with friends at University. Not seeing each other has been difficult however people on my course have created a discord server featuring most people in our year, so keeping in touch with everyone has never been more organised! On blackboard, the online system for Uni, lecturers have created discussion boards as well to facilitate communication between students and lecturers.
There have also still been tutorials for each module, done entirely on Zoom. These were initially a tad wobbly (and breakout rooms were a bit awkward) but as time has progressed students (and lecturers) have learnt from each other on how to best facilitate their needs. Lecturers have been in general open to any ideas students have to make studying easier for them, including the creation of extra material or having a deeper discussion about different parts. This is also facilitated by the pseudo-anonymity of this online format of teaching, making more timid students find it easier to discuss their problems with the lecturers.
Ultimately, this semester hasn't been the smoothest. Everything is much harder when there's so much uncertainty and speculation floating about, however the maths department has done as much as it can to facilitate the needs of its students. There was a rushed and rocky start, where no one (including staff) really knew how the next month, or even week, would progress, but ultimately the blended learning structure has been very helpful to my studies.