Science in the changing room
Departments Research impact and institutes 1st November 2017
We're sure you know your dress size, but do you find it changes depending on the shop you visit? Chances are the answer's 'yes'. But why is this? And who determines clothes sizing anyway?
Well dress sizing appears to be a product of the age we live in; of fast fashion, greater resource and lower manufacturing costs.
Just a few generations ago, the majority of people would either make their own clothes or have them made. This meant visiting a tailor or dressmaker to be measured. The result? A garment that fit like a glove.
Today, ready-to-wear – or off-the-rack – clothing makes up the vast majority of most people's wardrobes. Gone are the days of outfits that fit us perfectly, replaced with clothing that fits us well enough.
How do you measure up?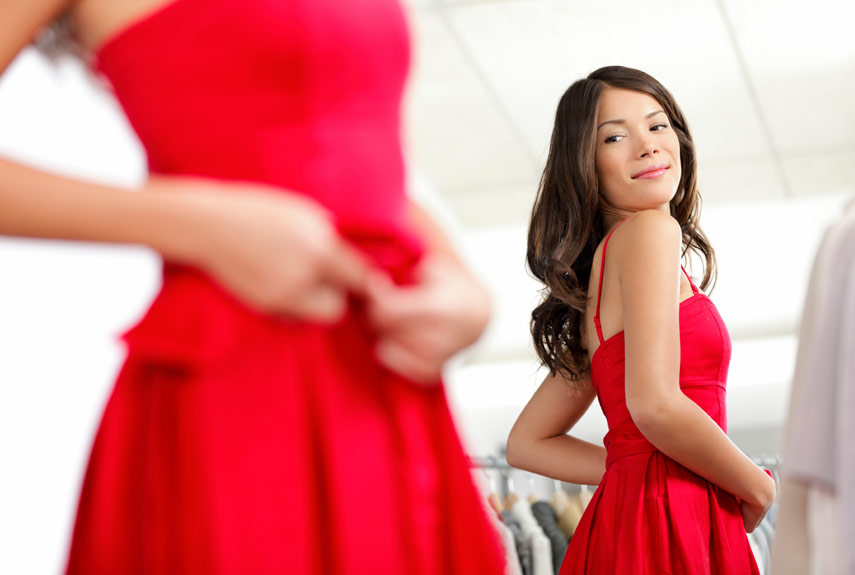 Having said that, clothes sizing means that we aren't all forced to wear uniform shapeless sacks (depending on what's currently on-trend!). So how are these sizes worked out? Dr Simeon Gill, Lecturer in Fashion Technology Management at the School of Materials, explains in his blog Bodyscanning that: "Current sizing standards only specify which measurements should be used to communicate garment sizing and not the actual measurements or range of measurements of the person that the specific garment should fit."
Typically, a base size is taken as a starting point (let's say a size 12). Each size above this will be larger in the key measurements than the size before. These key measurements are the bust, waist and hip, so a size 14 dress would have a bust measurement that was 5cm or 2in larger than a size 12, but 5cm or 2in smaller than a size 16. Meanwhile, a size 10 would be the same amount smaller than a size 12.
Above a size 18, these key measurements usually increase by a larger increment, and below a size 10 by a smaller increment. Already, it's easy to see that dress sizing is far from an exact science, and that's before we get to the fact that a size 12 that fits perfectly in one store might be too tight in another and too big in yet another.
Wouldn't it be better to simply standardise clothes sizes so that we know what size we are in every shop we visit?
To standardise or not to standardise?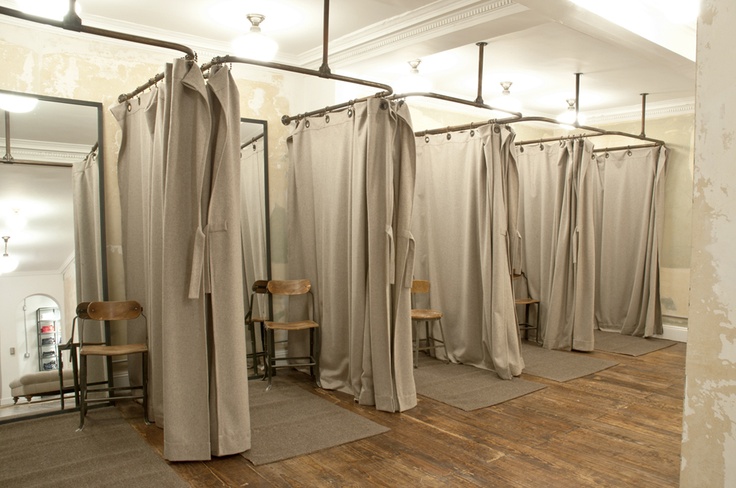 It's not that simple, according to Dr Gill. For one thing, there is far more variation between one woman's figure and the next than her waist, bust and hip measurements. There are different heights to consider, along with the fact that a woman's figure changes as she gets older or if she has a baby. "If you standardise [dress sizes], suddenly you would have people going 'this is terrible' because at least there's a choice here. The standard wouldn't produce a choice," Dr Gill tells us.
Over the last few years, Dr Gill has been using body-scanning technology to build up research that will provide a discourse through which the theory and practise of clothes sizing can be better understood. His research also shows why standardising this sizing would never work.
During his last round of data collection, Dr Gill got scans of 637 women. Of these, around 100 had the same hip measurement, and half of these also shared the same waist measurement. Of the resulting 50, just nine also shared a bust measurement. So, from a starting point of 637 women, only nine matched the M&S standard size 12 fit model.
Yet when you look at these women, there is a huge amount of variation in body type. Despite being the same size, a garment that fit one perfectly would be too long on another, or too tight on the tummy, or too long in the arm.
"This is the problem and this is where the idea of standardising falls apart – [these women are] standard but they're not in any way [the same]," Dr Gill explains.
Familiarities of Fit
As part of the Economic and Social Research Council's Festival of Science, Dr Gill is asking people to come along and be part of his Familiarities of Fit research. This is a collaboration between the University's clothing engineers, who are gathering data on clothing fit and body shape, and our social scientists, who are interested in how family relationships affect body size and image.
He is inviting pairs of people to come along and take part in the research by being scanned. The pairs should be related either genetically – parent and child, siblings, cousins, etc. – or have a shared lifestyle – spouses or partners. The researchers will be looking at what each pair has in common and what is different. The data will also be used to inform research on current clothes sizing in the UK.
To find out more about the event and to sign up, click here.
Shop around
The fact is, a better understanding of clothes sizing is something we need. As the diagram below shows, there is huge amount of disparity between retailers when it comes to their in-house dress sizes. The image shows the result of an audit of UK women's hip measurement sizing from 2016, with the retailers ordered by the smallest size 12 offering in their size range.
The graph shows that a woman who comfortably fit into a size 12 dress at Tesco would need a size 14 at New Look and Next and a size 16 at Topshop and Miss Selfridge. As a result, just because a garment comes in your size is no guarantee it will fit.
To create a reliable sizing system that can be used to guarantee a perfect fit would involve a huge amount of data collection and research. And it's not just people's unique body shapes that affect a garment's fit but the garment itself too. The fabric, cut and style of a garment will have an impact on how it looks on different people, and a dress in a particular style may suit one size 12 woman but look dreadful on the next and not even fit the next.
So what's the answer? Well, as Dr Gill points out, there is no competition for actually trying on a garment. When you buy online, you don't get to feel the material; see the colour in a true light; examine how it fits you.
Want our advice? If you spot an item you like, pick out a few different sizes and try them all to see which fits best. And if you end up needing a size larger than you thought, don't panic – right now, dress sizes are anything but scientific!
Words – Hayley Cox
Images – Simeon Gill
Woman's Day
The Everygirl
body scanningbody shapeclothesclothes sizingdress sizesdress sizingfitgeneticsMaterials Science and Textilesscienceuk sizing
Related posts