INWED19 – "All the problems of the world will be solved by engineers"
UOM life 24th June 2019
Did you know that only a little more than one in 10 engineers working in the UK right now are women? It's no wonder yesterday's International Women in Engineering Day (INWED) is such an important date on the STEM calendar.
Now in its sixth year, INWED is a day dedicated to both celebrating the women doing amazing work in engineering, and highlighting the many diverse opportunities there are for women in this industry. And one place within The University of Manchester where this doesn't need explaining is the School of Mechanical, Aerospace and Civil Engineering (MACE).
In a recently released series of videos, female engineers working and studying at MACE share what inspired them to take up a discipline where female representation is just 12 per cent.
"Engineers will solve the world's problems"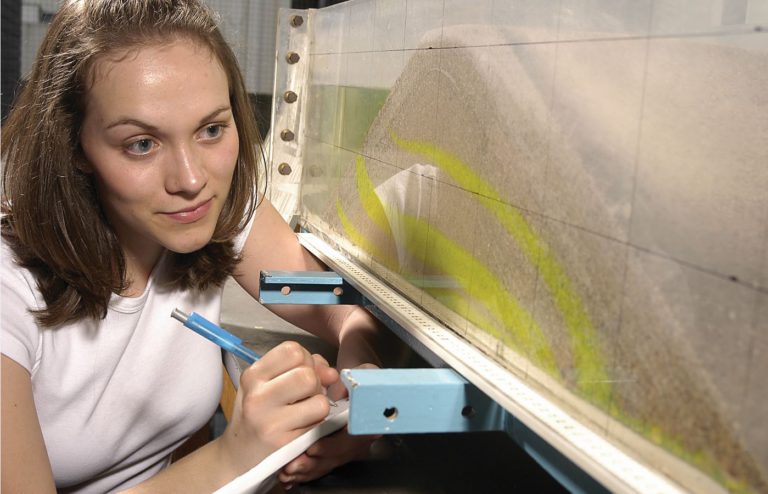 "When I was younger I used to help my dad with the car," says Natalie Parish, senior mechanical workshop and flight simulator technician. "I didn't realise what I was actually doing was engineering." It's tiny things like this that can spark a life-long passion for creative problem solving – which is at the very heart of engineering.
It's an experience shared by Alice Larkin, Head of the School of MACE and soon to be the Head of the Faculty's new School of Engineering. She explains that she always liked tinkering, such as fixing her bike and figuring out how things worked. "Be curious and creative and innovative and that's what we need in engineering," she says.
Mojgan Hadi Mosleh, a geo-environmental engineer and lecturer at MACE, started out her career conducting research in mines in her native Iran. "There are all these workers around you and they have never seen a female engineer in that environment. You can see from their faces they think you're alien," she remembers. "Engineering is about problem solving. So if you see yourself as a good problem solver then you can be a good engineer."
It's a sentiment civil engineer Phoebe echoes. "I like to think of engineering as using science to solve problems. Having that problem solving element in it is what I find really interesting about engineering."
And then there's Ruth, an aerospace engineer. "All the problems of the world, like world hunger, pollution, climate change, all of these will be solved by engineers," she asserts. "If you want to do something to change the world and solve problems, engineering's the place to do it."
Miss Shilling the problem solver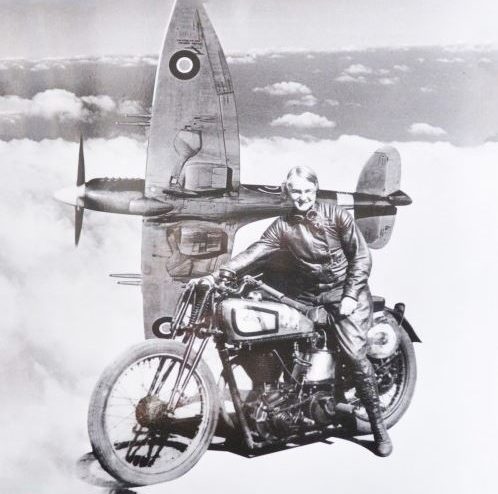 Of course, these women are following in illustrious footsteps, and the Faculty of Science and Engineering has a proud history of women making waves in engineering. Take Beatrice Shilling – among the first women to enrol for a place on an electrical engineering course in Manchester. And she didn't stop there – after completing her bachelor's degree she went on to achieve a Master's in Mechanical Engineering and then on to change the course of the Second World War.
Yes, you read that correctly. Shilling is credited with inventing a device that evened up the stakes during the dogfights of the Battle of France and the Battle of Britain. Known as Miss Shilling's orifice, Shilling's invention was devilishly simple, but helped solve a critical problem the Spitfires and Hurricane aeroplanes encountered when going up against German aircraft.
Early Rolls-Royce Merlin engines, which the RAF fighter planes were equipped with, were not built to enter a nosedive. Performing such a manoeuvre caused the engine to cut out. This was not an issue shared by the German aircraft, which meant German pilots could pitch the nose of their plane hard down and know they couldn't be followed.
While working at the Royal Aircraft Establishment, Shilling designed a small flow restrictor that could be added to the engine's carburettor to allow the right amount of fuel through to power the engine. This meant British pilots could now perform the negative G force manoeuvre at speed without losing power. So you see, engineering really is all about solving problems.
Beatrice Shilling blazed a trail for female engineers – and it's a path women like Ruth and Phoebe are continuing to follow. And while women may make up just one in 10 UK engineers right now, we're confident that will change.
After all, your abilities as an engineer have nothing to do with your gender, as Marie Michelle Muzigirwa, a construction project management Master's degree student, asserts. "It's not about being a boy or being a female; it's a matter of being hard working, loving what you're doing and being passionate about it."
You can watch all of MACE's Women in Engineering films here.
Liked this? Then be sure to subscribe on our homepage to keep up to date with all the latest posts from The Hub.
Words – Hayley Cox
Images – The University of Manchester
Aerospace and Civil EngineeringBeatrice ShillingengineerengineeringheritageInternational Women in Engineering DayMechanicalwomen in engineeringWomen of STEM
Related posts