Tyndall launches a Massive Attack on music's carbon footprint
Research impact and institutes 21st January 2020
The British music industry has never been bigger – or had it better.
Last year, music streaming sales in the UK topped £1 billion for the first time. Tickets for this year's Glastonbury Festival, which will celebrate its 50th anniversary, sold out in just minutes. Artists like Lewis Capaldi broke America, while four-fifths of the Spice Girls – Baby, Ginger, Sporty and Scary (Posh was absent because, as we all know, "easy V doesn't come for free") – embarked on their world tour.
However, as the headlines mount up, so do the emissions – and it's something to which Tyndall Manchester – the University's branch of the Tyndall Centre for Climate Change – wants to draw attention. Luckily they have help in the form of trip hop legends Massive Attack.
The time is now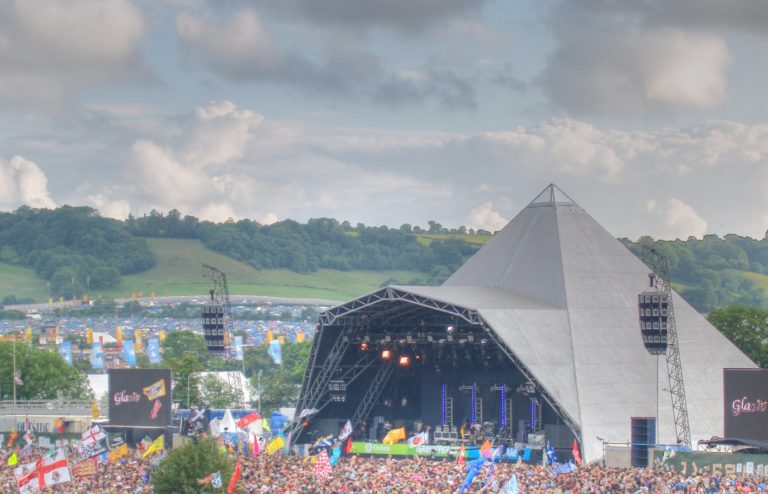 Robert Del Naja, a founding member of the band, admits that after a successful career spanning more than 30 years and several world tours, the "concerns over our own carbon impact and those of our wider industry aren't new to us, but the urgency is".
When considering the music sector's carbon footprint, the focus is often trained on single use plastics sold at gig venues, or musicians flying internationally. In actuality, it is factors like audience members travelling to and from concerts, and the power used at venues that makes up some 93% of carbon emissions generated during any large musical event, Del Naja noted in an article for the Guardian.
Now Massive Attack have partnered with Tyndall Manchester to get a more detailed insight into the carbon footprint left by a touring band. To do this, the research team will pore over the band's touring schedule to identify sources of carbon emissions. This will allow them to paint an accurate picture of the band's overall carbon impact – so the musicians, and others in the industry, can take steps to reduce their emissions accordingly.
Unfinished sympathy
In his article for the Guardian, Del Naja revealed that Massive Attack have historically taken steps to offset their carbon emissions, such as paying to have trees planted, travelling by train and banning the sale of single-use plastic products at gigs. However, in looking to take these efforts further by creating an advanced carbon offset model, the band ran into problems. Namely, that too often offsetting simply transfers those emissions to somewhere else – often a country that is poorer.
And even if Massive Attack stopped touring, it would be a drop in the ocean when all the globally-touring artists of the world are considered – and it's unlikely every musician would make this commitment.
The results of Massive Attack and Tyndall's efforts will be shared with the wider music industry to give other industry operators – from artists and bands to concert promoters – a clearer understanding of the changes they can make to drastically reduce their carbon footprints.
"Any unilateral statement or protest we make alone as one band will not make a meaningful difference. In pursuing systemic change, there is no substitute for collective action," Del Naja concludes.
Following in Manchester's footsteps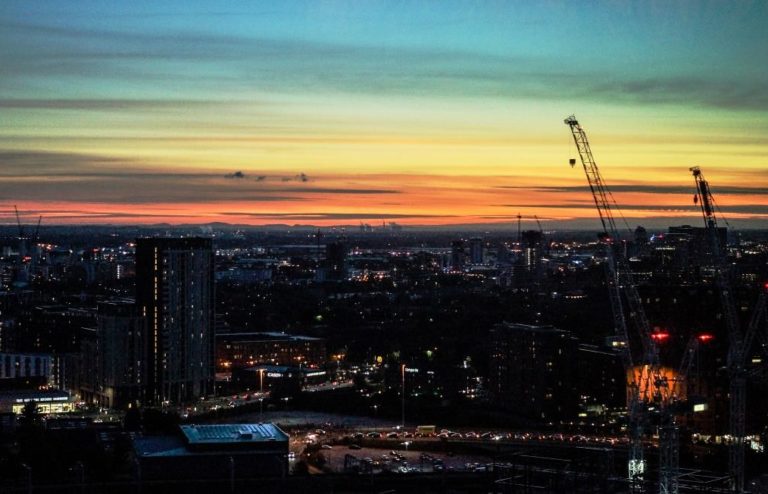 Last year, Tyndall drafted the plan that Manchester will follow in its effort to become zero carbon by 2038 – an ambitious goal by anyone's standards. Tyndall recommended the city reduce its carbon emissions by 13% each year in order to have a realistic chance of meeting the zero carbon target on time.
Speaking at the time, Carly McLachlan, Director of Tyndall Manchester, said: "It is ambitious but it's something we have to take seriously and actively change."
To quote The Spice Girls again, if we want to 'viva forever', change is absolutely imperative.
Liked this? Then be sure to subscribe on our homepage to keep up to date with all the latest posts from The Hub.
Words – Hayley Cox
Images – Jorge Barahona, Andrew Parnell, The University of Manchester, Man Alive!
carbon footprintclimate changeenvironmentenvironmental scienceTyndallTyndall Centre for Climate Change
Related posts