"Your work is worth something" – Scholarships and rewarding excellence
UOM life 5th February 2020
"Keep working hard because if you continue with the perseverance and dedication you showed in previous studies and continue it through university, maybe even improving, it will really benefit you."
This is advice given by Dev Purvesh Shah, a mathematics and physics student from India and winner of an International Excellence Scholarship Award to study here at Manchester. "Your work is worth something; hopefully this award is one way to show that".
Dev, speaking at a special awards ceremony held in Sackville Street Building to celebrate both the International Excellence Scholarship Awards and the Indian Excellence Scholarship Awards, is one of 11 recipients of the prizes this year. The scholarships recognise international excellence and celebrate success.
They also highlight diversity and opportunity at Manchester.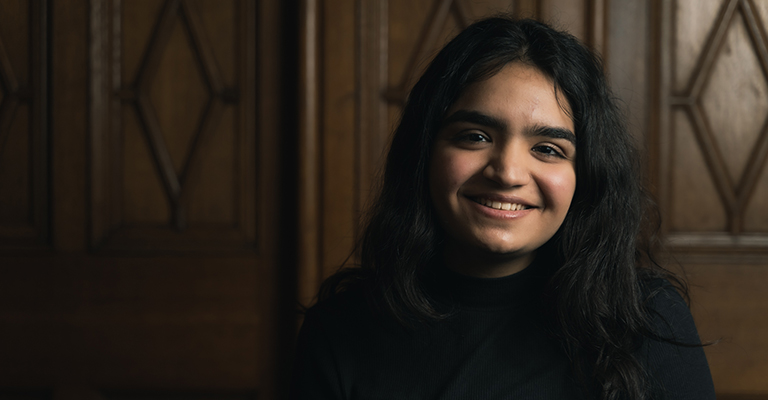 The benefits of international study
Both the international and Indian scholarships are designed to recognise new international students for outstanding academic performance in their pre-university education. Not only that, they recognise the important role played by international students right across the Faculty of Science and Engineering.
While attracting the best international students is imperative for a university, studying abroad is also hugely beneficial for the students themselves – helping both their professional and personal development. 
Ahmed Fakhri, studying in the Department of Electrical and Electronic Engineering, says: "I came to The University of Manchester first of all because of the vivid life the city has and how I can balance my coursework with other activities I can do all around, as well as become a social person and to improve my personality through different interactions and the different things I can do here. 
"It's not just about studying, it's about creating a character for myself and building up a personality that I'll carry on for the rest of my life."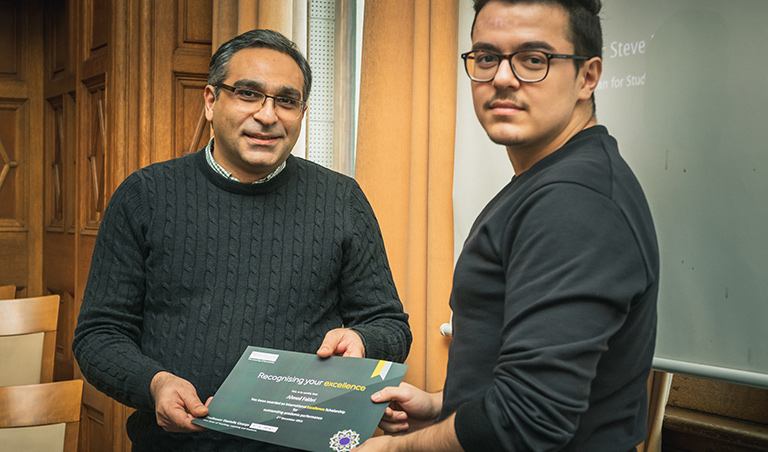 Coming to Manchester
With the Indian and international excellence scholarships as cases in point, The University of Manchester is certainly a leading light when it comes to attracting – and nurturing – a varied, international student body.
Aditi Lakhotia, a previous winner of the Indian Excellence Award, originally from India and now studying computer science, says: "Manchester is a place that's really diverse, and it never gets boring here. It's a lot of fun.
"There's so many different ways of learning around you at Manchester. Different ways of help you can get – your friends and the ways you can learn are so diverse. There's always a new way to learn. That's what I love about Manchester."
For Pranav Aggarwal, from India and studying computer science, it was Manchester's background in his chosen subject that attracted him to the University. "I'm studying it because of the rich history they have here… It's a great university and if you do get in, make the most of your time here."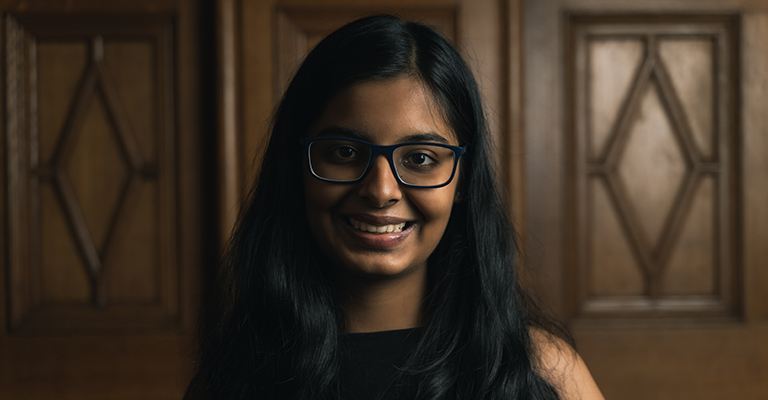 Follow in their footsteps
To others coming to university, Ahmed Fakhri offers: "First of all, take it easy and balance your school work with your social life. When it comes to assessments and exams, never be worried, you've got this – everything is doable, nothing's impossible. 
"But most important is to enjoy your time at school because you can't repeat it, ever again. So always make the best out of every moment that you live in."
Qistina Balqis, from Malaysia and studying electrical and electronic engineering, says: "I really recommend this university because for my course especially they expose you to everything – in the lab sessions and also with the theory." Amelia Wadhihah Binti Ishak, from Malaysia and studying chemical engineering, adds: "To succeed you just have to do your best, believe in yourself and work hard to make sure you present yourself in the best way to The University of Manchester."
Ziyang Yu, who is from China and spent seven years in Sri Lanka, is studying computer science. She advises: "You need to balance your social life and your academic work. Don't just focus on one of them – you need to learn how to balance it." While Kashish Raimalani, from India and studying computer science with mathematics, recommends a spot of research before applying for a scholarship: "I looked at the website a lot and went through it for at least a few hours and saw what awards I was eligible for, and then I emailed every possible person I could and then asked them if there was anything I could do to further my chances of winning it."
Research, persistence and, perhaps most importantly, a lot of hard work. Just some of the ingredients for a successful international scholarship at The University of Manchester – where hard work is recognised, and excellence rewarded. 
Words: Joe Shervin
Images: Pete Alderson
Chemical EngineeringChemistryComputer SciencediversityEarth and Environmental SciencesElectrical and Electronic EngineeringMaterialsMechanicalPhysics and AstronomySTEM
Related posts