Encouraging gender inclusivity in STEM
Our partners UOM life 4th February 2021
To mark the United Nations' International Day of Women and Girls in Science (11 February), we're profiling some of the women in our Faculty who are really making their mark in science, technology, engineering and mathematics (STEM).
Dr Aneeqa Khan, a Harwell Research Fellow in Nuclear Fusion at the University's Department of Mechanical, Aerospace and Civil Engineering, tells us about her passion for the field:
"My degree was in mechanical engineering and I have a PhD in nuclear engineering. I'm at the early stage of my career and I've already been fortunate to have worked at one of the largest scientific projects in the world, ITER, the Max Planck Institute for Plasma Physics in Germany.
"I love anything related to potential materials or engineering for future fusion reactors and as a Research Fellow at The University of Manchester, I work with the national lab facilities at Harwell and the UK Atomic Energy Agency.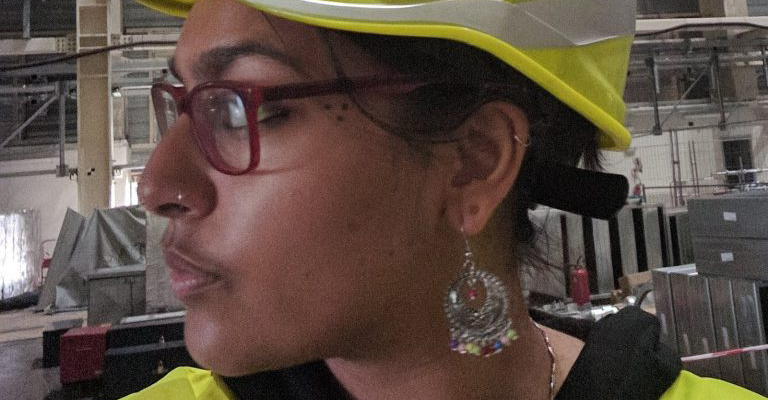 Sisterhood in STEM
"I ask myself how did I get into this field? Did I always plan to do this? Not at all, I was really lucky. I had opportunities and was at the right place at the right time, and am so blessed to do the job I do.
"At present, globally, women account for less than 30% of all researchers and in the UK only 24% of the core STEM workforce are women, which is even less in the field of engineering at only 10.3%.
"More promisingly, some countries in Central Asia, Latin America and the Caribbean are well on their way to achieving gender parity with 48.2% and 45.1% of all researchers being women respectively. We need to learn from practices in these regions so we can provide opportunities for women in vital STEM roles.
"The COVID-19 pandemic has shown more than ever how important STEM is and this will only grow with the huge issues we face in society in terms of climate goals, infrastructure and health.
Nuclear fusion explained
"Nuclear fusion is an exciting field that has a wide range of opportunities across a broad range of sectors; from engineering and physics to policy, communications and social value, and that is only set to grow over the next few years.
"It relies on the process that powers the Sun, where two atoms fuse together, liberating huge amounts of energy, with the hope that we can harness this in the future to generate electricity. Recreating the conditions in the centre of the Sun on Earth is a huge challenge. We need to heat up isotopes of hydrogen (deuterium and tritium) gas so they become the fourth state of matter, called plasma.
"In order for the atoms to fuse together on Earth, we need temperatures ten times hotter than the Sun – around 100 million Celsius. One of the ways we can contain such a plasma is with super-cooled (to almost absolute zero) superconducting magnets in a donut shaped device called a tokamak. The radius of such a device is only a few metres, nowhere else in the universe do you have such a steep temperature gradient, going from almost absolute zero with the superconductors to ten times hotter than the centre of the Sun in the plasma.
"The reaction between the deuterium and tritium results in the production of helium and as high energy (14 MeV) neutrons. Developing materials and components that can cope with the extreme temperatures, helium, strong magnetic fields, neutrons and plasma is a massive challenge and this is some of the work our brilliant researchers and students at Manchester are working on.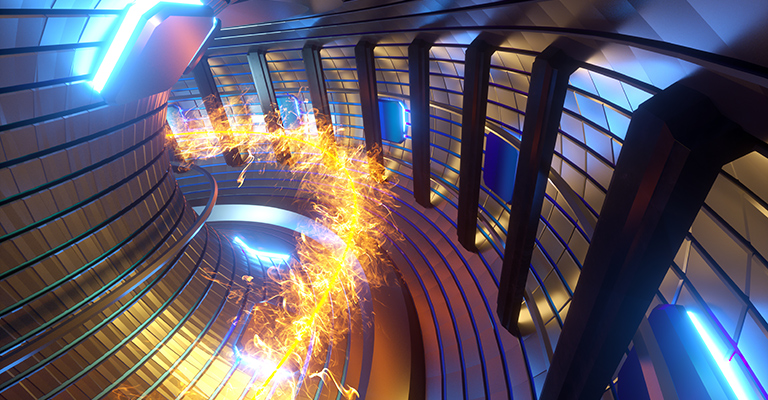 Encouraging gender inclusivity
"Nuclear fusion is an awesome field to work in and I want to encourage as many girls as possible to pursue careers not only in fusion, but more widely in STEM as well.
"Making a positive difference to society and developing new technologies that play a role in a sustainable future for our planet is a dream worth chasing."
Read Dr Aneeqa Khan's University profile.
Explore how the University is forging international partnerships to deliver solutions to global challenges.
Find out how we're addressing the UN Sustainability Development Goals through our research, teaching and public engagement.
Read Dr Aneeqa Khan's article for The Conversation entitled 'Nuclear fusion: building a star on Earth is hard, which is why we need better materials'.
Be sure to subscribe on our homepage to keep up to date with all the latest posts from The Hub.
Images: The University of Manchester, Shutterstock
Related posts