Great balls of fire! Can meteorites reveal the secrets of our Solar System?
Research impact and institutes 13th April 2021
A fireball careens towards Earth, lighting up the night sky…
It might sound like the start of a Hollywood film, but it happened recently – in the Cotswolds, no less – and we have the meteorite to prove it.
Experts, including scientists from The University of Manchester, now hope the discovery can reveal ancient secrets about the planets, the Solar System, and more.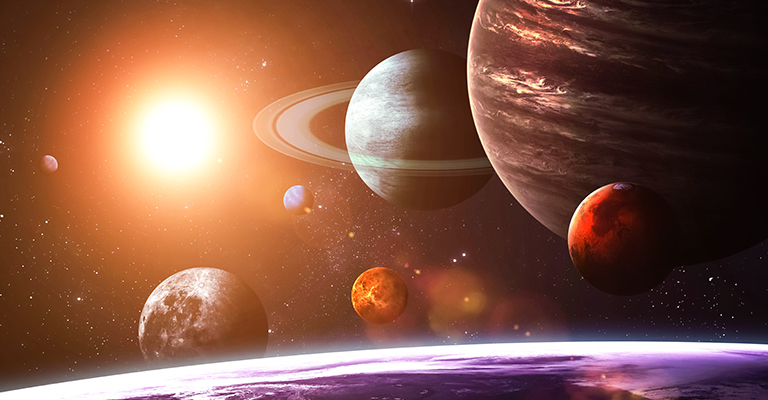 Let's rock!
"I don't want to miss a thing" goes the famous Aerosmith power ballad from Armageddon, the 1998 sci-fi blockbuster about a huge asteroid on a collision course with Earth. And thanks to thousands of eyewitnesses and home surveillance cameras, the spectacular arrival of the very rare meteorite – known as carbonaceous chondrite – was certainly not missed. Quite the opposite.
Remarkable footage shows the almost-300-gram space rock's fiery passage through the Earth's atmosphere, heading to its destination: a driveway in the small Cotswold town of Winchcombe.
Landing on the evening of Sunday, 28 February, it's the first meteorite to be recovered in the UK for three decades. What's more, experts have compared the quality and quantity of the sample to those returned from distant space missions (and not a spacesuit in sight!).
Along with specialists from the University of Glasgow, the Open University, the University of Plymouth, and Imperial College London, scientists from Manchester have helped to successfully search the rest of the predicted fall area for more fragments. The sample itself has been taken to the Natural History Museum ahead of a process of classification.
Dr Katherine Joy, a Royal Society University Research Fellow in the Department of Earth and Environmental Sciences at Manchester, said: "This is a hugely exciting scientific event as it is the first time in 30 years that a meteorite sample has fallen and been recovered in the UK. Normally we have to send spacecraft to collect bits of other worlds, but this time one has fallen right into our laps!
"We look forward to using our laboratories in Manchester and working with our colleagues to investigate how the newly recovered UK meteorite fall can provide insights to how planets in the early Solar System were formed."
Better to burn out than fade away
But what, exactly, is a meteorite?
In Armageddon our red-spacesuited heroes set off to prevent a Texas-sized asteroid decimating Earth. As this scale suggests, asteroids are much bigger than meteorites. They are rocky objects that, while large, are smaller than planets. Like planets, however, they orbit the Sun.
During this orbit asteroids can smash into each other, causing smaller chunks – called meteoroids – to break free. Should a meteoroid enter Earth's atmosphere, it vaporises and turns into a meteor. These streaks of light in the sky are what are sometimes described, confusingly/mistakenly, as 'shooting stars'.
Some meteoroids, however, don't vaporise completely in the Earth's atmosphere. These objects, upon landing on Earth, are called meteorites. Although more than 1,000 meteorites the size of footballs are believed to fall to Earth each year, it's extremely rare for them to be spotted. Even more so for them to be recovered.
Which is why the Winchcombe discovery is so exciting.
Only 1,206 meteorites have been seen falling to Earth, and of these only 51 are carbonaceous chondrites. And this one is the first-ever found in the UK.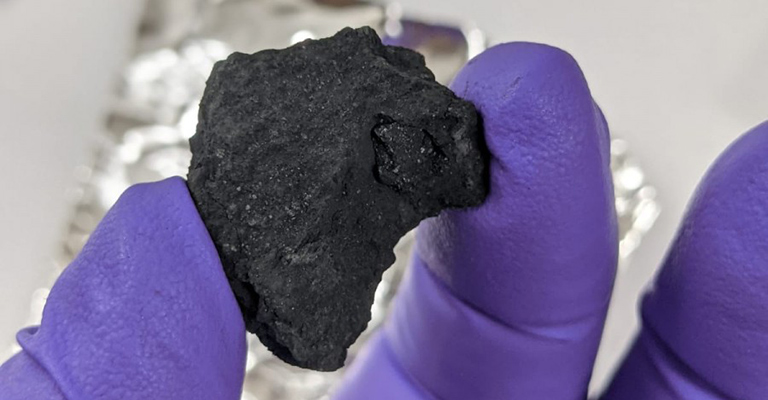 Rock of Ages
Meteorites are old. Like, really old. They're about 4,567 million years old, in fact – far older than any rock found on Earth – having typically travelled through space for many thousands of years. The newly-recovered meteorite might look like a piece of coal, but it is actually much softer, more fragile… and much more intriguing.
Indeed, it could reveal important clues about where we come from.
Likely to contain soft clay minerals, the rock is also likely to have once been filled with frozen water ice. Carbonaceous chondrites comprise minerals and organic compounds, including amino acids – otherwise known as the building blocks of life.
The asteroid from which carbonaceous chondrites originated is believed to have formed back (waaaay back) when the planets themselves came into being. As such, the newly-discovered meteorite could be among the most primitive materials found anywhere in the Solar System.
It might, therefore, help us solve some of the Solar System's toughest puzzles: what are the planets made from? Where was water formed?
Not bad for a coal-like piece of rock, discovered when a Gloucestershire household heard a bang, presumed it was a picture falling off the wall, and only opened the door to the driveway the next day.
Who needs Hollywood when outer space comes to you?
Words: Joe Shervin
Images: Shutterstock, Trustees of the Natural History Museum
Be sure to subscribe on our homepage to keep up to date with all the latest posts from The Hub.
Related posts