Summer Science '21: Dinosaurs, land mines… and cleaner air?
Research impact and institutes 22nd July 2021
Have you ever wondered what happened on the last day of the dinosaurs?
Or how we can tell a deadly landmine from a simple bottle top? Or whether we'll ever – truly – breathe fresh air again?
Well wonder no more, because researchers in the Faculty of Science and Engineering (FSE) have sought to answer these very questions for the Royal Society's brilliant Summer Science Exhibition 2021.
The much-celebrated event dates back as far as 1778, when then-president Joseph Banks began 'conversaziones' – later known as soirees – in which Fellows of the Royal Society could meet and showcase their latest research. These developed, over time, into the now-famous Summer Science Exhibition.
With the COVID-19 pandemic rumbling on, this year's exhibition was forced to switch to an online-only programme. Which means (luckily for us) that we can bring you all of the wonderful, interactive FSE content from this special event…
Last day of the dinosaur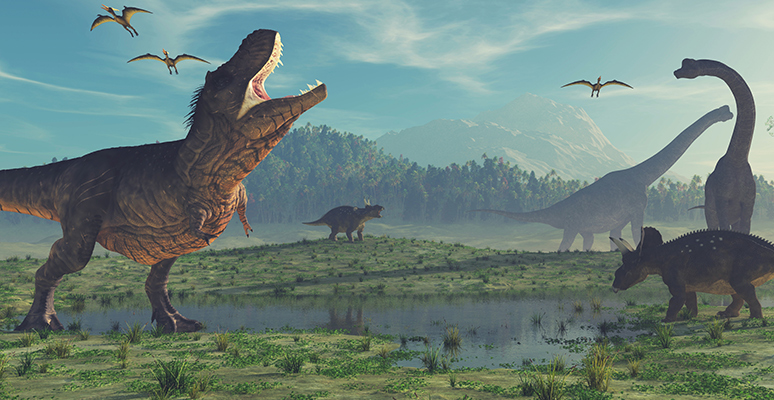 They were here. Then they were gone.
What *really* happened to the dinosaurs has fascinated scientists – and just about everybody else – since the discovery of their existence. Here, Professor Phil Manning of the Department of Earth and Environmental Sciences, discusses just how 'the age of the dinosaurs' came to an abrupt end – some 65 million years ago.
Prior to this (what we now call) mass extinction event, dinosaurs had prospered for more than 160 million years. Why, then, were they extinct come the end of the Cretaceous Period?
A newly-discovered deposit in the Hell Creek Formation in North Dakota, USA, could help solve the puzzle. Led by Robert Depalma, a PhD student at Manchester, scientists have begun to publish their research from the area now called Tanis – so-named after the Egyptian city excavated in the Indiana Jones film Raiders of the Lost Ark.
Find out more about this massive-jaw-dropping project.
Sensing danger – landmine or bottle top?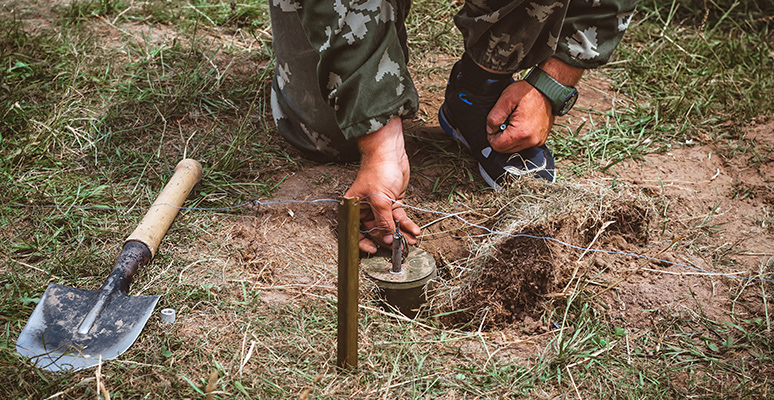 Landmines remain a very real – and very worrying – threat for the more than 60 million people living in the 59 countries and territories where they are still found today. The global fight to rid the world of landmines, therefore, goes on too – and Manchester researchers hope a new development can play a key role.
The Electromagnetic Sensing Group, supported by the Sir Bobby Charlton Foundation, is developing a new metal detector that aims to make landmine clearance faster and safer for deminers (those who carry out the detection and excavation of mines).
Achieving this will be through a combination of multi-frequency metal detection, ground penetrating radar, and in-time positioning data. And thanks to a (pretty awesome) new game called Sensing Danger, you can immerse yourself in the demining process – complete with real 360° footage from a minefield.
Discover more about this vital topic, and get to grips with Sensing Danger.
Will we breathe fresh air again?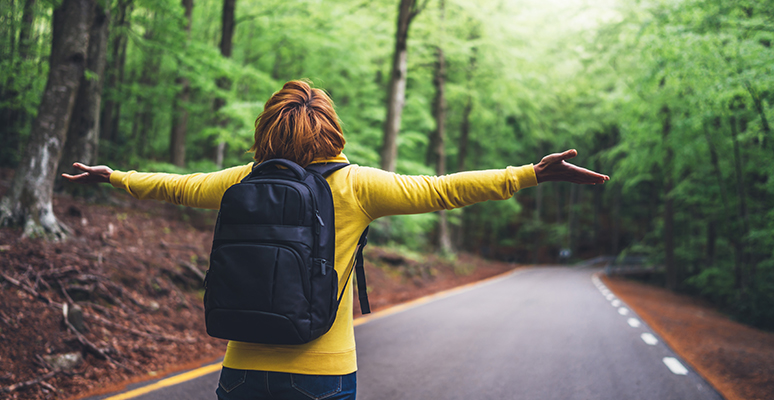 Researchers in our Department of Chemistry are focused on the design, making and study of metal-organic framework materials – or, as they're otherwise known, MOFs.
Importantly, they're currently investigating how to use MOFs in order to separate and capture fuels, hydrocarbons and toxic gases… which can have a huge impact in the development of new, and different, ways to clean our air.
As part of their exhibition, the team explain the 'magic of MOFs', analyse what's in the air we breathe, and demonstrate how dirty air can be caught and cleaned.
What's more, you can even try your hand at their very own escape room: 'Help us breathe fresh air again'.
Learn more about this incredible project.
Images: Shutterstock
Be sure to subscribe on our homepage to keep up to date with all the latest posts from The Hub.
ChemistryEarth and Environmental SciencesElectrical and Electronic Engineeringengineeringscience
Related posts