Our @csmcr students – Hassan Ishtiaq
Uncategorized 22nd January 2020
Hassan is a 22 years old student from Italy. He's currently in his fourth and final year of the MEng degree in Computer Science.
Hi Hassan, why did you want to study Computer Science at Manchester?
When I was at the end of my last year of high school in Italy, I had to decide what I wanted to do afterward. I studied computer science for 5 years and really enjoyed it, therefore I decided that I wanted to pursue a career in that subject.
I applied to study Computer Science at The University of Manchester because of its reputation and the high-quality course they provided. After more than three years in this course, I am very happy with the decision I took.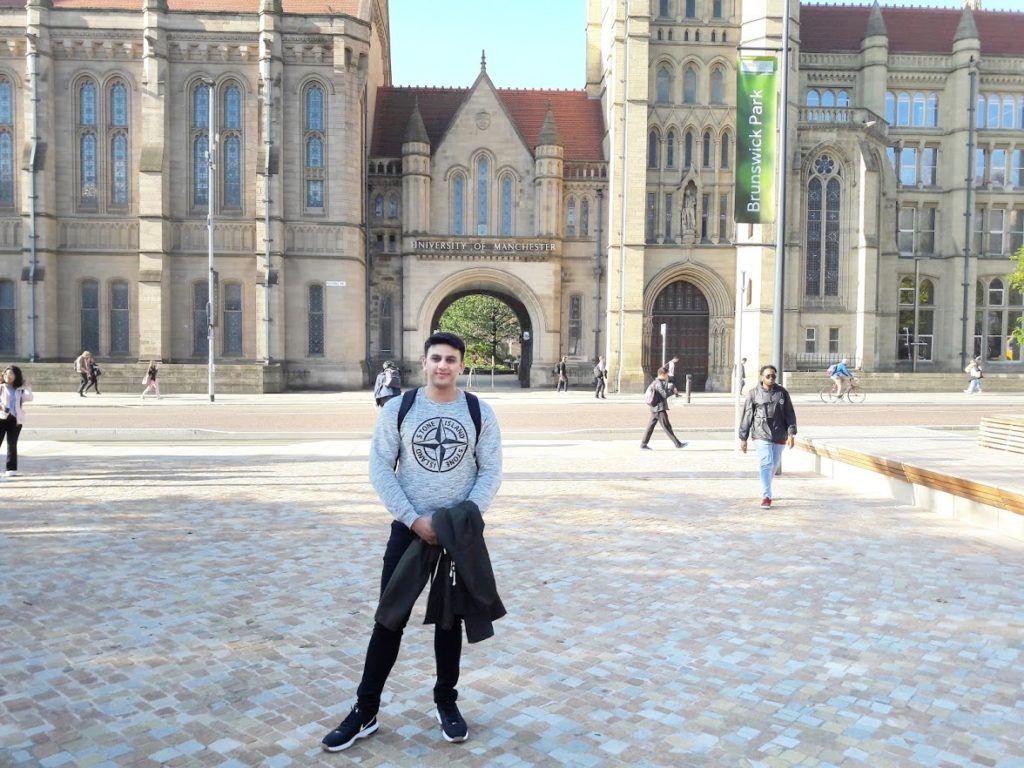 What do you enjoy most about the course?
What I really enjoy about this course is the fact that it has given me the opportunity to work with a broad range of technologies. For my third year project, I connected with a college in North Manchester, where I had the opportunity to teach computer science robot workshops to young pupils, which allowed me to improve my soft skills and it also gave me an idea of how teaching works.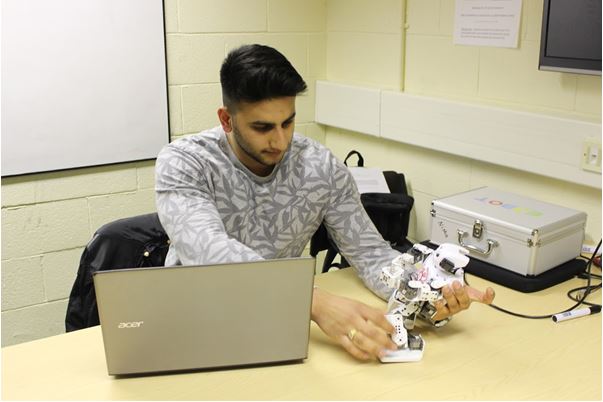 And the wider University?
My time here at the University has allowed me to meet so many people from different backgrounds, which I would have never imagined.
Moreover, there is a variety of societies to choose from, so there is something for every kind of passion, but if you still can't find something interesting, you can just create your own society!
What are your thoughts on Manchester as a city?
I couldn't have chosen a better city to live in.
The nightlife is incredible, there are clubs with all different kinds of music. At the Manchester Arena you have the opportunity to listen to the big international pop stars, but if you prefer classical music, you can listen to the BBC Philharmonic at The Bridgewater Hall.
There are so many things going on in the city that it is impossible to get bored!
Which accommodation did you choose and what was the area was like?  And what would your advice be to a new student trying to decide somewhere to pick?
In my first year I lived in Fallowfield in a catered hall, where I had breakfast and dinner served Monday to Friday. If you love parties and socialising, then this is the right place for you to live! The area is buzzing with University students, so it is very easy to meet new people. What I liked the most about Fallowfield was the fact that I had the Armitage sports centre just two minutes away from my accommodation.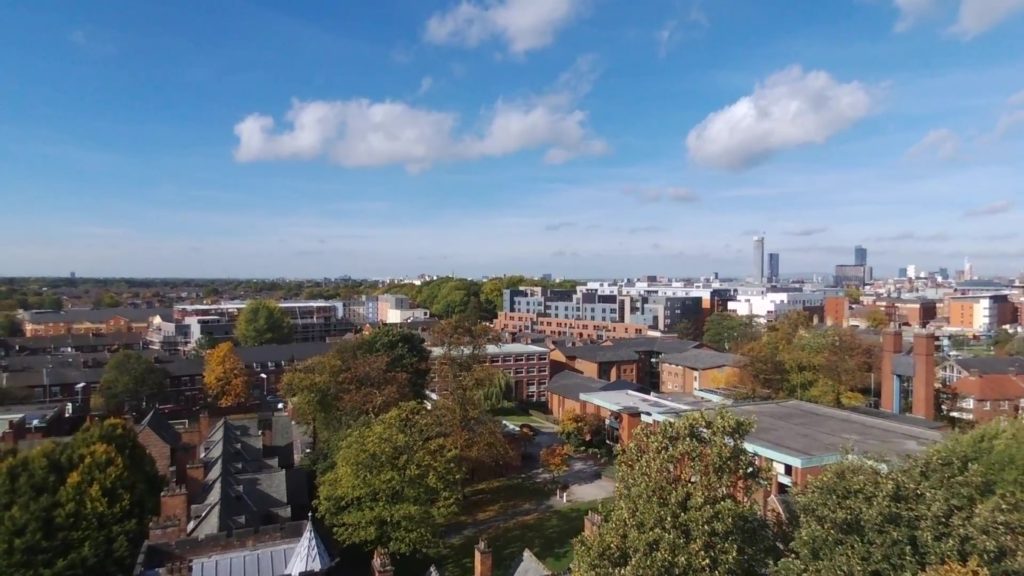 [Image above is an air view I took with a drone of the Hulme Hall accommodation in Victoria Park]
Currently, I am living in Victoria Park accommodation, more specifically in Hulme Hall, which is catered 7 days a week. If you don't like cooking, then this is the perfect place for you. You also have the Curry Mile just a walk away where you can find all kind of Middle Eastern restaurants.  The University's main campus is just a 10-minute walk on Oxford Road, so you won't even need a bus pass.
When choosing an accommodation, think about what facilities you would like to have and the distance from the University.
How do you see your time at The University of Manchester helping with your career plans?
My time here at university has allowed me to develop both technical and soft skills, which are essential in a future career.
I love the fact that during my degree I had course units where we had the opportunity to work on real-life projects, which is highly valued in the industry.
The University of Manchester has a very good careers service which I used few times to get my CV checked and it can help students start their professional lives.
Studying here has also confirmed to me the decision I took few years back, which is that I want to become a software engineer. In fact, I am currently applying to graduate developer positions.
What would you say to people considering coming to Manchester to study computer science?
If you are really interested in learning about technologies and techniques that are actually going to be useful in your future career, then you are going to enjoy the Computer Science course at The University of Manchester.
Furthermore, you'll have the opportunity to meet with amazing academics that are very knowledgeable and always available to help you.
And outside university… What do you get up to in your spare time?
During my spare time I enjoy going to the gym and playing squash with friends.
When I am not particularly busy, I also get the chance to go and explore new parts of Manchester and to try new restaurants and food places.
I also love football, and when I have time, I go to the Etihad Stadium or to Old Trafford to attend the big Champions League and Premier League football matches!