Meet Danielle George
Meet the Department 13th March 2018
Danielle George believes she was destined to become a scientist, because as a child she constantly asked 'why'. It's a curiosity that has led to a successful career in engineering, a professorship at the School of Electrical and Electronic Engineering, and an MBE.
Despite taking a keen interest in all of the sciences during her school years, it was astronomy she fell in love with, prompting her to study astrophysics at University. Professor George went on to work at the world-famous Jodrell Bank Observatory – which will this year compete for UNESCO World Heritage status.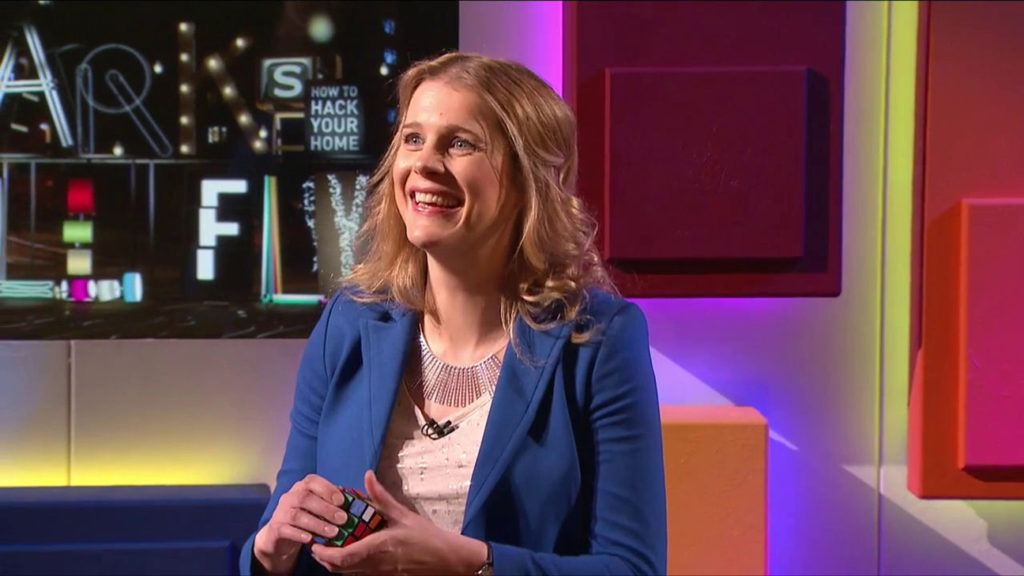 From watching the stars to starring on our TV screens
In a twist of good fortune, on the same day Prof George completed her PhD, she found out she had an interview for a lectureship post here at the School of EEE. She has been in the post ever since, and is also the Faculty of Science and Engineering's Vice-Dean for Teaching, Learning and Students.
In 2014, Professor George was invited to deliver the Royal Institution Christmas Lecture (watch it here); an honour previously bestowed on the University's Vice-Chancellor Nancy Rothwell. It proved to be a landmark year, which Danielle's husband refers to as the "year of the three Ps" – Presenting the Christmas lecture, becoming a Professor and getting Pregnant. Clearly, this is not a woman who does things by halves!
The Christmas Lectures were Prof George's first time in front of the television cameras, but she appears to have developed a taste for them. Last year, she appeared in three TV shows, including one where she chatted to Professor Stephen Hawking about the potential realities of colonising new planets.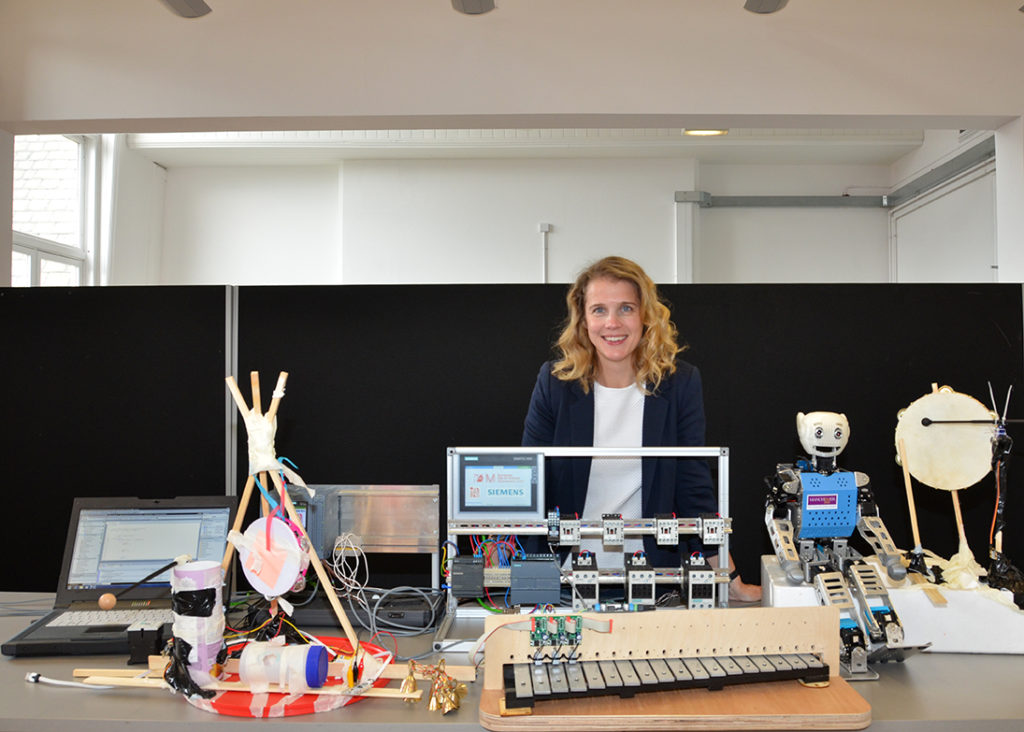 Encouraging the engineers of the future
In spite of the fame and jet setting, Prof George remains an integral and enthusiastic part of EEE. In her role as Vice-Dean at FSE, she is passionate about raising the profile of academics in science and engineering – and of female engineers in particular. In fact, she says she looks forward to a day when we no longer have to celebrate International Women in Engineering Day, as female engineers won't be in such low supply.
Encouraging a passion for science is something Prof George feels needs to start from primary school age. Children should be encouraged to play with science and experiment, and to know that failure is a key part of innovation –and life.
Within EEE, 'play' is something that's encouraged. "We have embedded a culture within the School of 'do engineering anywhere, anytime'. Students are given hardware in Year 1 that will assist in their studies as well as allowing them freedom to 'play with engineering' without assessment," Prof George explains.
If you like to get hands-on with science, EEE is the School for you. As Prof George explains, practical work is an integral part of the course. "It is very important that we have a research-led teaching culture. It helps students understand how their knowledge can be applied," she notes.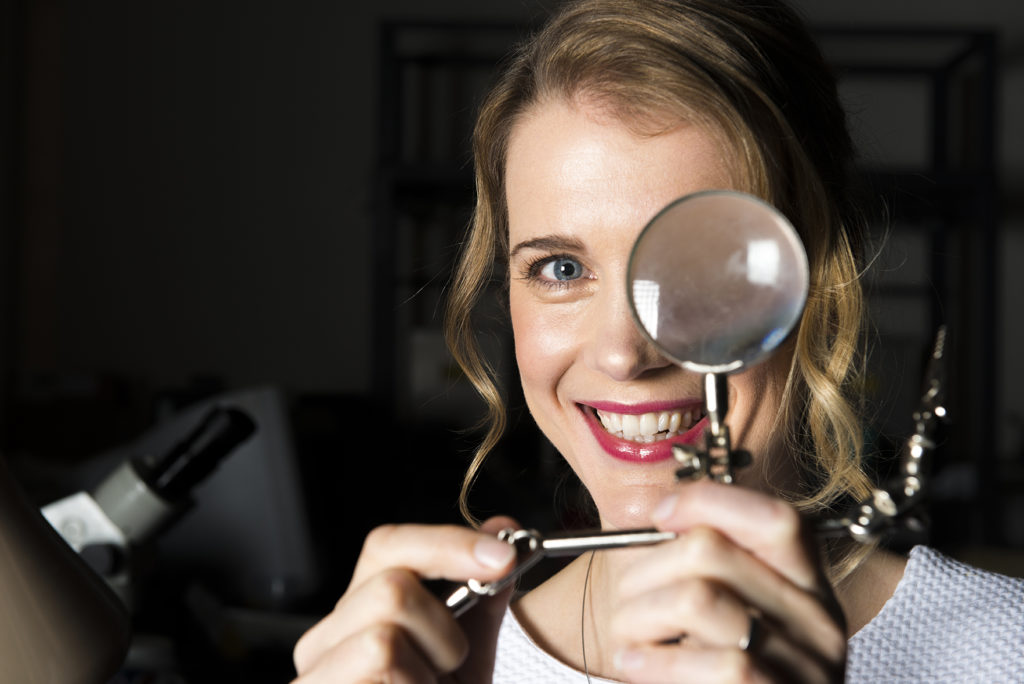 A grand challenge
Application of this knowledge is important not just to the University, but to the whole country and its economy. A few years ago, the National Academy of Engineering came up with 14 grand engineering challenges that would help both humans and the planet to thrive.
These challenges include making solar energy affordable, providing clean access to water, securing cyberspace, and engineering the tools for scientific discovery – something that Prof George is already actively involved in with her work in radio waves.
Prof George believes that inspiring young people to stay curious and collaborate with others from different disciplines will be key to solving these grand challenges. Perhaps you'll be part of the team that cracks one?
Watch our interview with Prof George here.
Related posts