Meet a member of our Student Support team – Sam Ward
Meet the Department Student experience 9th October 2018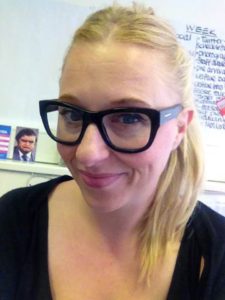 Meet our Student Welfare Officer, Sam.
Can you tell us a bit more about what your role involves and the kind of things you do on a day-to-day basis?
My role is very varied; for the most part I am the 'Student Welfare Officer' so most days I will be meeting with students to offer support and guidance in times of difficulty. This can include offering advice on applying for mitigating circumstances to signposting to support services.  I love problem- solving so this job suits me well. The best part of my day is chatting to students. Out of term time I will work on 'Student Experience' initiatives such as 'Welcome Week' and school based social events.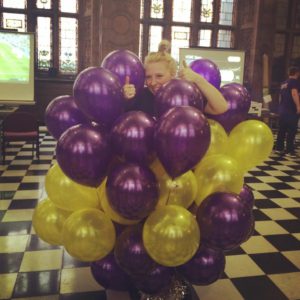 What's your favourite thing about your role and working in EEE?
Our students! We have students from all over the World; I love the diversity of the different cultures and different personalities. Our students are intelligent, warm, dedicated and very funny. I have worked in 4 different schools in the University over 13 years and I can safely say EEE students are my favourite. We have a real sense of community here and I get the opportunity to meet and get to know many students during their studies. Graduation is the highlight of my year, although it's tinged with sadness for me as students do eventually move on. Some still come back to visit me though!
Where can students find you?
I run 'drop in' sessions several times a week and I reserve separate appointments as well. These can be booked via emailing our dedicated 'eeewelfare' inbox that all students can use. My office is based in the Sackville Street Building within the school.
As well as your support, what other wellbeing services are available to students throughout their time at Manchester?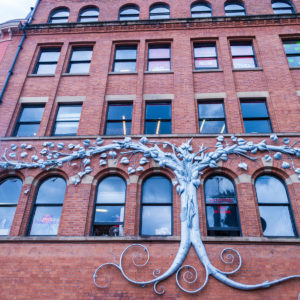 There is so much on offer, our Student Union run initiatives all the time including social clubs and sports activities. We have a Counselling Service on campus, there are Wellbeing Workshops, Study Skills sessions and we have a Disability Advisory & Support Service. Each year we run a University wide 'Wellbeing Week' with health promotions and free sports and relaxation sessions.
Specifically in the School of EEE we often run activities at key times of the year such as having free healthy breakfast items available during exam periods and soon we will be rolling out our in-school mindfulness sessions. Last year we ran a 'dog petting' stress busting session; it proved very popular.

What are your top tips for new students about to start their degree?
Be open to new opportunities and people, say 'yes' as much as you can. This is your chance to expand your experiences so consider joining a Society. Also, as much as you can treat University like a 9-5 job. Complete work in-between lectures to allow yourself freedom to enjoy your time at night and the weekend.
Also, don't buy stuff to take to Uni, its cumbersome to transport and often you don't need half of what you buy. You don't know what you really need until you get there and Manchester has excellent shops. There isn't much you can't buy here so why not treat yourself to a shopping trip when you arrive.
Can you tell us a little about your other interests and what do you get up to in your spare time?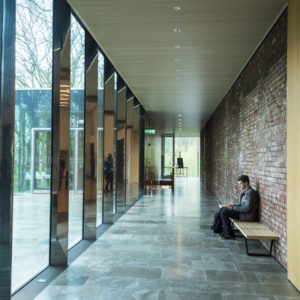 I have a 2 year old so I don't have spare time but when I did I treasured going to gigs in the city centre. Manchester has a brilliant live music scene. I love going to the 'pictures' too (That's the Mancunian word for 'cinema') and for lovely meals.
Where are you favourite spots in Manchester?
I love the Northern Quarter for shopping and nights out. Afflecks Palace is a must. Manchester Art Gallery and the Whitworth Gallery for free exhibitions. The Whitworth has the most gorgeous café overlooking the park; it feels like you are sat in the trees. Almost Famous for burgers, Home Sweet Home or Koffee Pot for breakfast, Rudy's for pizza and Cloud 23 for Afternoon Tea and one of the best views of Manchester. I could name hundreds more!
Related posts