Student profile – MSc Renewable Energy and Clean Technology
Meet the Department Student experience 10th June 2020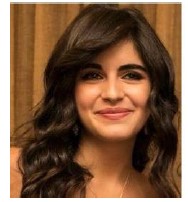 What is your name and where are you from? What course are you studying?
My name is Yara Bekdache; I am originally Lebanese, from Beirut, and I am currently completing my master's degree in MSc Renewable Energy and Clean Technology.
 Why did you want to study your MSc at Manchester?
I chose University of Manchester to kick-start my career mostly because it is and continues to be one of the most admired and influential universities for MSc Renewable Energy, within the UK. This historical British institution offers great support and plays a dynamic role in shaping students, which represented an incredible opportunity. It is also known that University of Manchester values its students and offers abundant growth opportunities and benefits for a promising future career in the UK.
 What do you enjoy most about the course?
I mostly enjoyed group design projects in the course.  I appreciated the importance of effective collaboration between group members and its role in providing a high-quality design that everyone who took part in was proud of.  I also valued the professors' positive performance in class which motivated me significantly: the modules were taught by professors within which the importance of participating in class and asking relevant questions was always encouraged. Problem structuring is one of the primary factors that helps in finding the right solution – How can one perform well in the course with a question she/he does not comprehend? Furthermore, this MSc course was highly diverse with students from all around the globe which has always led to a cheerful ambience in the class.
And the wider University?
During my first week in Manchester, I was impressed by the 1870s historical architecture of the buildings in Oxford Road campus. My two favourite spots are the Manchester museum where natural history collections were presented, and the John Rylands Library that was a particularly useful place to revise for my January exams.
What are your thoughts on Manchester as a city?
My educational transition from Southampton to Manchester was accompanied by enthusiasm, since I was looking forward to study in large British cities ever since my high school years. I enjoy mostly the city centre (e.g. Arndale or Piccadilly Gardens) and the wide public parks such as Alexander Park. My MSc course is full-time and requires hard-work, so I always prefer to use my free time to de-stress by going for a run in the park or meeting up with some course mates in the city centre.
Following the closure of campus (due to COVID-19) how are you communicating and supporting your classmates/friends?
The closure of campus has led to the cancellation of all the lectures in semester 2, which was very challenging during the first two weeks. I built strong working and friendly relationships with the majority of my classmates and was not feeling ready for a change of routine. Surprisingly, this unusual pandemic did not break the bond that I shared with my friends and classmates; on the contrary, it actually brought us closer and strengthened communication. Our MSc course has created a group on Whatsapp in September; and virtual conversations kept on going unexpectedly during the lockdown which helped in maintaining the optimistic ambience.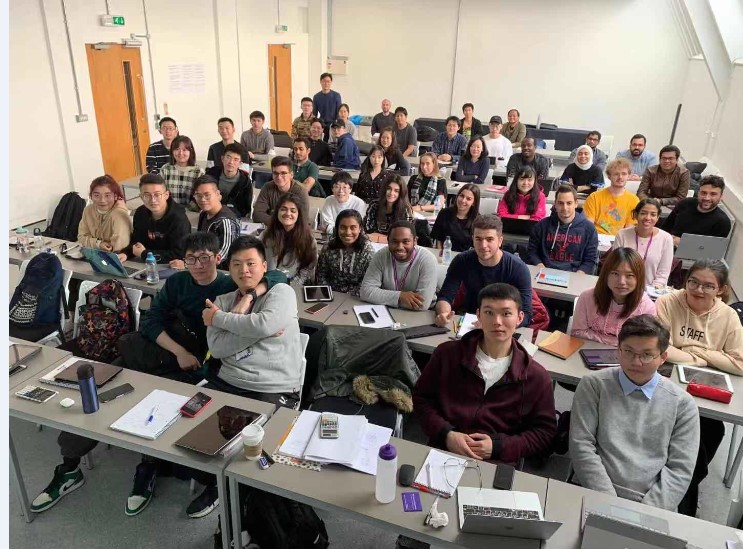 How do you see your time at The University of Manchester helping with your career plans?
With Manchester being on the top 10 of UK University rankings for MSc Renewable Energy, this course helped me enhance my skills and broaden my knowledge in many different areas. I am a goal-driven and hard-working student by nature, and I can see myself reaching the position of a renewable energy consultant in a few years.
Has your time studying at The University of Manchester caused you to rethink or alter your career plans?
During my undergraduate degree in the UK, I was disorganised with job/internship applications as I was unsure of my future career plans.
I have always been interested in renewable energy ever since my high school years: I used to read articles published by UNEP and IRENA, which have increased my drive and curiosity to learn more about measures to tackle climate change. The University of Manchester succeeded in shaping me way beyond my expectations, in such a way that I am now more confident of the path that I have chosen for my future career.
What would you say to people considering coming to Manchester to study your course?
This MSc course evolves around effective communication during lectures. During the unit "Understanding Energy for a System Driving Modern Society" in Semester 1, the professors divided the class into groups where each has to create a scenario for climate changing mitigation backed-up with arguments. I would therefore advise people to participate in class as much as they can in order to improve their coordination skills as well as their performance in the course. I would also tell the people that this course requires full-time hard-work; but they will enjoy it because the professors are very supportive and helpful.
Find out more about this MSc and others using the Course Finder here
Related posts