Turing to appear on new banknote
Welcome to Maths 15th July 2019
There's been much celebrating in the building named after him today, as Alan Turing has been named as the scientist who will appear on the new £50 note (pictured below).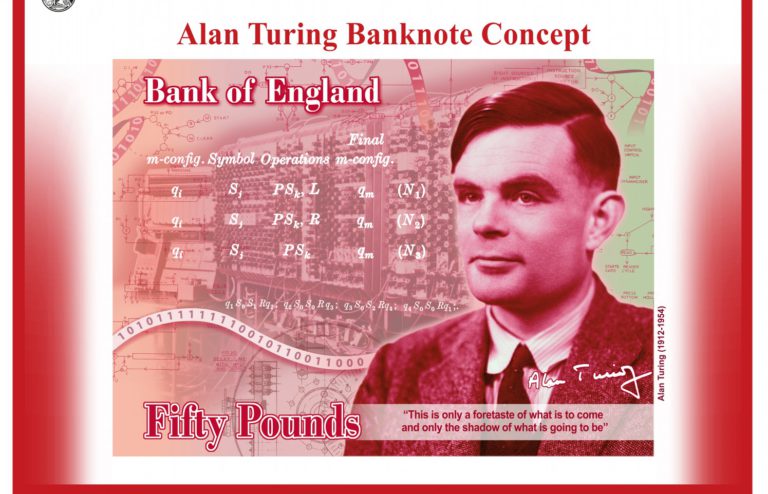 The announcement was made today (15 July) by the Governor of the Bank of England, Mark Carney. Turing was selected for the final 12 from nearly 1,000 public nominations, after the Bank announced a scientist would appear on the next banknote. Carney then made the final selection.
It was not long after World War II ended that Turing moved to Manchester to take up the post of Reader in Mathematics at what was then the Victoria University of Manchester. Here, he developed software for the Ferranti Mark 1 – recognised as one of the earliest computers. He also came up with a thought experiment to determine whether a machine could think like a human – now known as the Turing test.
Prior to coming to Manchester, Turing played an instrumental role in cracking the Enigma machine used by the Germans to cipher messages during the war. It is estimated that breaking the Enigma helped to end the war and saved millions of lives.
Alan Turing is one of the University's Heritage Heroes – and we can't think of anyone worthier to appear on a banknote.
Related posts