Graduate profile: Wei Ann Heng, software engineer
After graduation 13th August 2020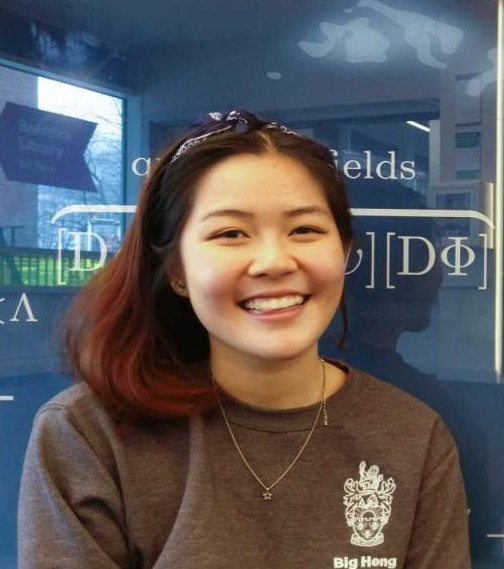 Since she graduated with an MPhys in Physics in summer 2018, Wei Ann has gone on to become a software engineer in Accenture. She tells us about her job, her experience of learning programming, and gives some advice for physics students interested in the tech industry.
Can you tell us about the company you work for and what your job involves?
I work for Accenture as a Technology Architect. I had no idea what this actually meant until about three months into the job. When it comes to delivering technology, the architect is the person that designs the entire system to meet the requirements – which services should be used, how they communicate with each other, and what is best practice for security and production level applications. However, day to day, I'm a full stack software engineer – the person that then takes the architect's solution and builds it. My team in particular focuses on building applications around emerging technologies like blockchain and quantum computing
Did you have a lot of programming experience when you applied for your job?
All of my computing experience was from uni – I did the intro to programming in second year, OOP (object-oriented programming) in fourth year, and did a computational particle physics Master's project. I genuinely think that if it wasn't for my Master's project and OOP, I wouldn't have my job.
Was this an area you expected to end up working in?
Not at all. I wasn't sure if I wanted to commit to a three-year PhD, and I kind of fell into tech. However, even though I'm not sure I will stay at a company that does client project work forever, I think my future career will always have an element of technology or software development in it.
Did you do any work experience or internships while at uni, or were you involved in any societies?
I did internships every summer of uni, mostly because I had no idea what I wanted to do, so I tried anything I had the slightest interest in. I was a research intern for a radio station, a tech consultant, a summer research student on dark matter in South Korea. It helped a lot, even by a process of elimination. This would be my number one advice to anyone like me who is maybe a bit idealistic and can see themselves doing loads of different things: instead of being stuck with choice paralysis, give your top choices a give yourself the data to make an informed decision!
Why did you choose Physics, and why did you choose Manchester?
I fell into both Physics and Manchester actually – I'm from Malaysia where I'd never heard of anyone studying physics (everyone was too busy being lawyers and engineers). I actually came to Manchester because it was one of the only five unis in the country that did Economics and Sociology, which is the course I enrolled in. It was a pretty lucky choice; I fell in love with the city and the physics department almost instantly.
What was the best part of your degree?
The learning curve. I didn't know what a vector product was or how to use excel when I started, and to end up on the other side having learnt some crazy maths and feeling like you're closer to understanding the way the universe works is pretty awesome.
Is there anything you miss about being a physics student?
Being surrounded by really odd, brilliant people. The people I've met in Physics are the most passionate I've ever met. I really enjoy being surrounded in intense environments where everyone is pushing each other on, while at the same time suffering from Stockholm Syndrome of the Braddick Library.
Any advice for physics students interested in a career in tech?
There are actually so many different ways to work in technology. It's not just software development – there's data science, tech architecture, DevOps, cloud computing etc. etc. If you enjoy being hands on, learning things on the fly and see the products of your labour before your very eyes (something you don't always get with Physics), I'd encourage you to look around. Also, unlike Physics, the world of tech is rarely built on first principles. It has a lot to do with learning how to work with existing tools and vendors, and building great things on top of them instead of recreating the wheel.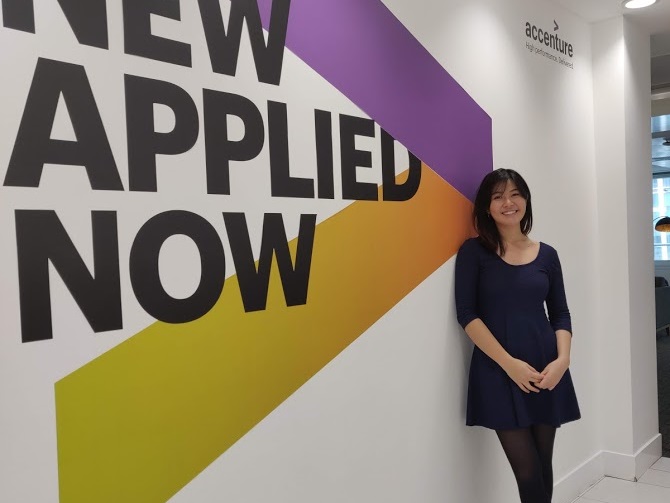 Related posts