Society Spotlights: Physics Netball
Student experience 1st February 2023
This week on the Department of Physics and Astronomy blog, we're joined by the Physics Netball Society!
Welcome to the blog, thank you for joining us! So, what exactly is the Physics Netball Society?
We are physics students who play netball! It's very simple, we train once a week and are in a league with other course teams so we often play matches on a Wednesday too.
Physics and netball aren't two things we'd usually put together – how did the society come about?
There's a whole set of leagues for different courses to play netball against each other, why wouldn't the physicists join in?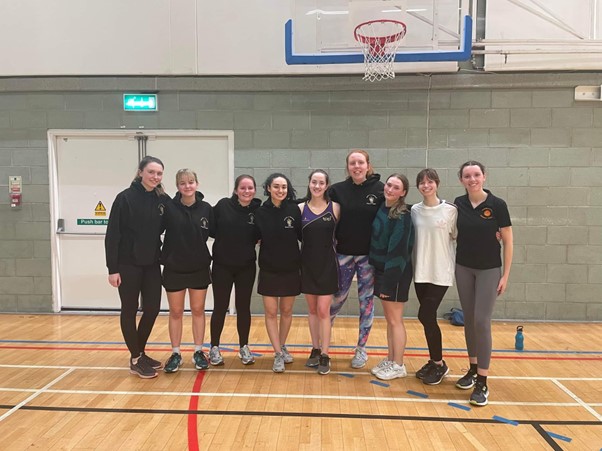 What have been some recent highlights for the Physics Netball Team?
Every week is a highlight with physics netball! We had our first training session of the year recently and it fab to see so many new faces, from all years of study; we have high hopes for our chance in matches this year.
What are the benefits of joining?
It's a fabulous excuse not to think about physics for an hour or two, it provides a non-threatening way to exercise (unlike facing gym lads at the Armitage) and it's a great way to make friends with people from other years of physics, handing down advice is a hallowed tradition.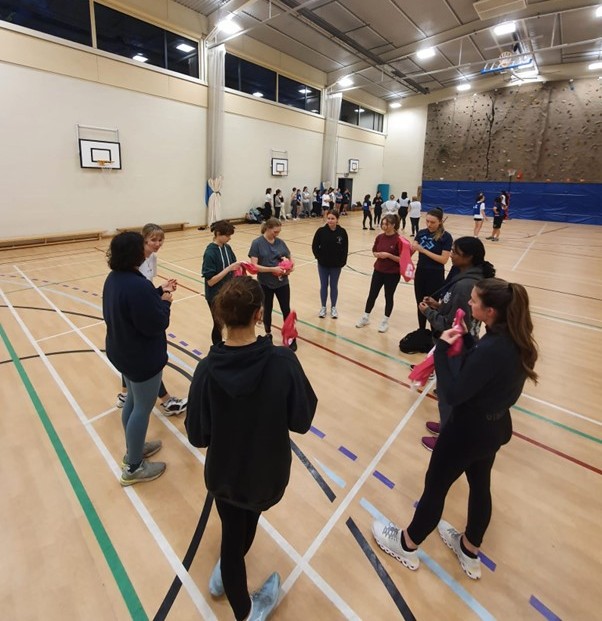 Who can join the Physics Netball Society?
We are, of course, physics netball so most of our members are girls who study physics, but we love to have people from courses who don't have their own team. Unfortunately, we are in a women's only league but that doesn't stop anyone who wants to join in coming to training.
How can students get involved?
We pride ourselves on being a relaxed society, so signing up won't require hardcore commitment, which is unusual for anything involving physics. Whether someone has played netball all their life or never played a sport, we can cater for whoever. It's just super social (did someone say pub?).
You can join by just turning up to training at 7pm on Tuesdays at Manchester High School for Girls. Follow our Instagram @uomphysicsnetball for updates and DM us any questions!