Manchester's most important brain
Departments Research impact and institutes Robotics and AI 8th November 2018
The University of Manchester has an impressive track record when it comes to computer science. After all, this is where the world's first stored-program computer, Baby, was created. And in the year that Baby turns 70, our scientists have given birth to yet another marvel of computing.
Last week, the one-millionth processor core of this supercomputer was switched on – marking the next stage of a project that has been 20 years in conception and 10 years in construction. As the world's largest neuromorphic supercomputer, 'Spiking Neural Network Architecture' – or SpiNNaker – has brought us one step closer to artificially mimicking the human brain.
So, let's take a look at just what makes this supercomputer so special.
Brainchild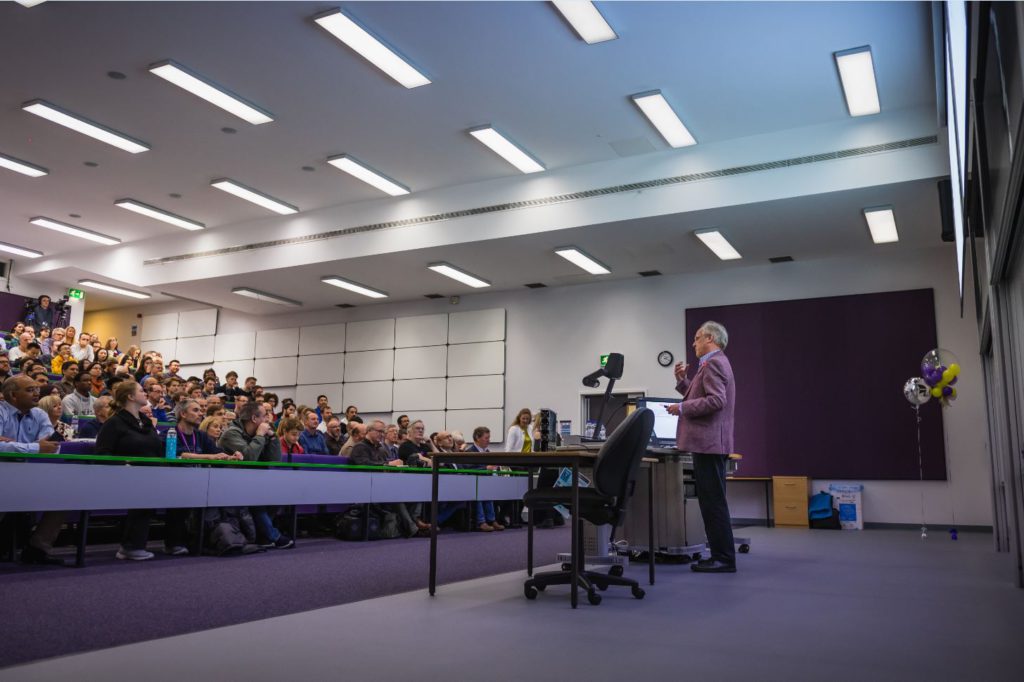 SpiNNaker is the brainchild of Professor of Computer Engineering Steve Furber. He came up with the project as a way of addressing one of engineering's global Grand Challenges – reverse engineering the human brain.
This is no small task. The human brain is seemingly a hot mess of neural pathways and circuits, message receptors and an estimated 86 billion neurons. In evolutionary terms, it has taken an exceptionally short amount of time for the human brain to propel our species from upright apes to intelligent beings capable of building Pyramids, travelling to the Moon, overcoming disease and communicating with other humans on the opposite side of the planet. And yet, understanding how the brain works has been something of a challenge.
One way to better understand the human brain is to mimic it artificially. Not only could this help scientists to gain a greater insight into how it works, but it could also help in the treatment of brain injury and disease.
However, while computers can do amazing things – like beat us at chess – they are yet to be a real match for the human brain.
The long and winding road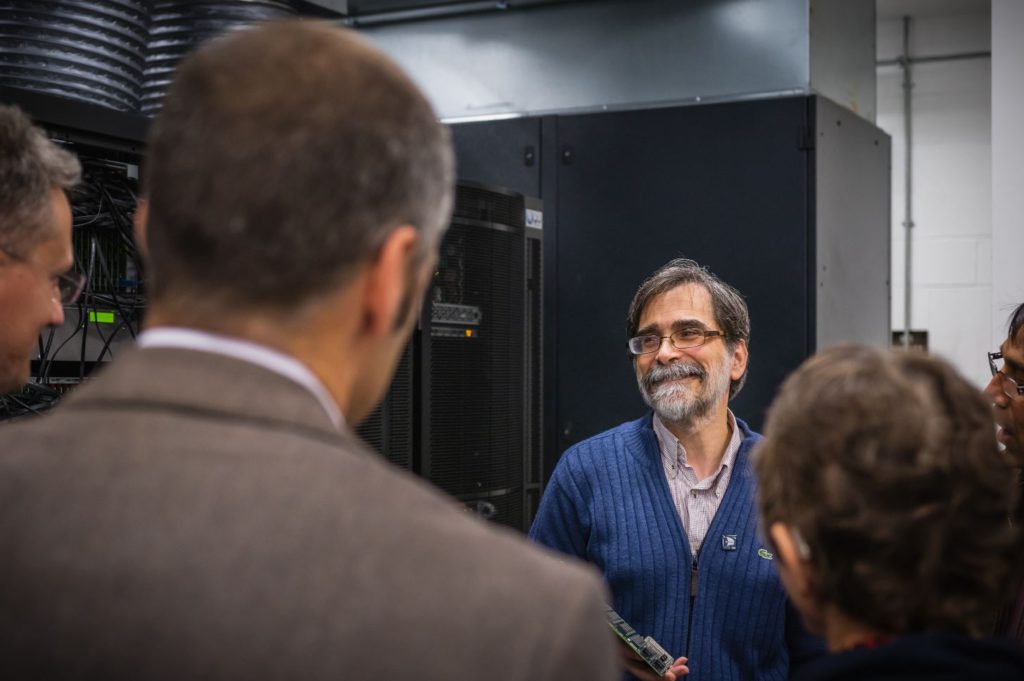 Professor Furber believes that one reason for this is that computers are built to transport information along the easiest and most obvious path – which is not a trait shared with the brain. Computers work by sending large amounts of data from point A to point B via the most obvious route, but SpiNNaker is different.
"SpiNNaker completely re-thinks the way conventional computers work," says Professor Furber. "We've essentially created a machine that works more like a brain than a traditional computer, which is extremely exciting."
The supercomputer mimics the architecture of a human brain by sending billions of small messages to thousands of different destinations – all at the same time. Rather than simply travelling from A to B, the information takes the long road.
"Neuroscientists can now use SpiNNaker to help unlock some of the secrets of how the human brain works by running unprecedentedly large scale simulations. It also works as [a] real-time neural simulator that allows roboticists to design large scale neural networks into mobile robots so they can walk, talk and move with flexibility and low power."
One million neurons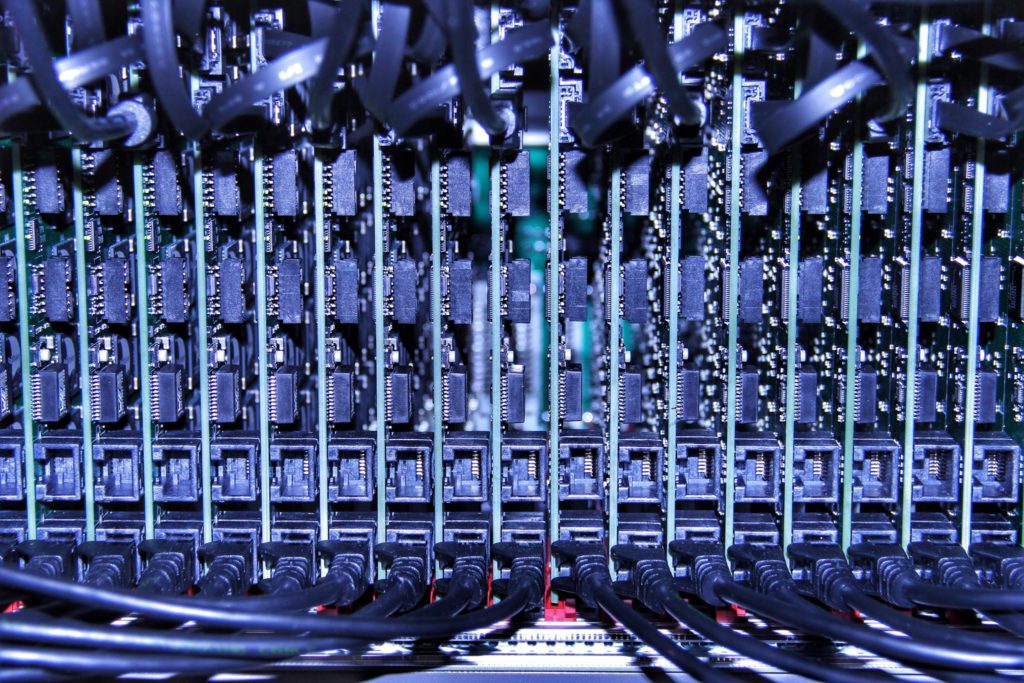 Last Friday (2nd November), SpiNNaker's one-millionth processor core was switched on – an achievement Professor Furber calls "fantastic". However, its makers ultimately want the supercomputer to mimic up to one billion neurons in real time.
Even with one billion processor cores, SpiNNaker would be some distance from matching the size and complexity of a human brain. Let's take a look at some comparisons – while SpiNNaker currently has one million processor cores (equivalent to one million neurons), the brain of a mouse has 100 million neurons. And the human brain is 1,000 times bigger than that (good news for anyone worried they share the same IQ as a rodent).
Should the computer scientists reach their goal of expanding SpiNNaker to one billion processor scores, this will still only be equivalent to 1% of the scale of the human brain. Because as well as our 86 billion brain cells, there are one quadrillion* synapses linking them all.
But though it may be small, SpiNNAker is a huge achievement. It has already been used to simulate the basal ganglia – a set of structures within the cerebral hemispheres that are associated with movement and known to be affected by Parkinson's disease. Simulations like this could potentially lead to significant breakthroughs in the diagnosis and treatment of neurological diseases.
So, three cheers for The University of Manchester's big brain – and the big brains who created it.
*Unsure what one quadrillion looks like? Us too, but apparently it's '1,000,000,000,000,000 '.
Words – Hayley Cox
Images – Pete Alderson, The University of Manchester
AIbrainComputer Scienceengineeringevolutiongrand challengereverse engineeringroboticsSpiNNaker
Related posts