Bright sparks and Black Swans: protecting energy networks in the face of disaster
Departments Research impact and institutes 4th December 2018
If 2018 is remembered for anything (and a lot has happened this year), it will be the extreme weather.
This was the year the UK experienced its longest sustained heatwave for 12 years, beginning just three months after the spring cold wave known as the Beast from the East froze our toes. Swapping from thermals to sandals in a matter of weeks is fairly unusual in the UK – but it was a trend seen across Europe, and further afield too.
Japan recorded its highest temperatures in history – and also endured several typhoons that cut power to countless homes. The typhoon that hit the Philippines and South China in September was one of the worst to make landfall in years.
Meanwhile, the US found itself trapped in a polar vortex with sub-zero temperatures at the start of the year, to be followed later in the year by the worst wildfires in California's history – wiping whole towns off the map and killing close to 90 people. Greece, too, was hit by devastating wildfires that left nearly 100 people dead.
And to top it all, 2018 was the year the red sand dunes of the Sahara Desert were capped with a sprinkling of snow.
Four seasons in one day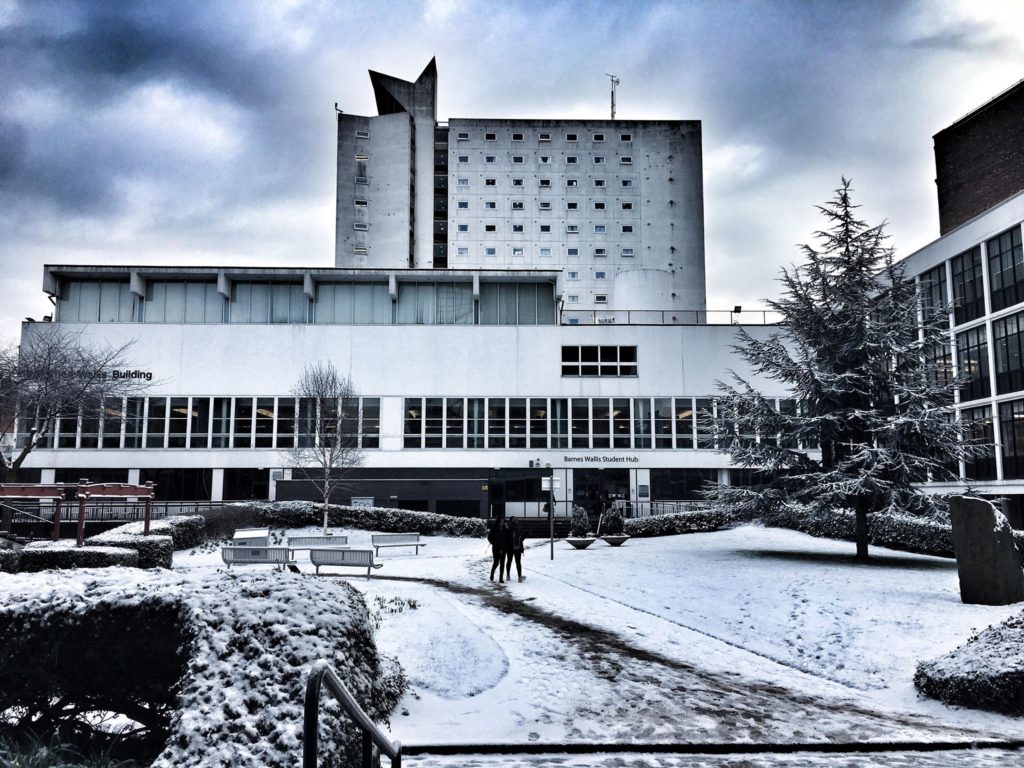 Extreme weather puts lives at risk – not only during the event itself, but afterwards too. Heat, fires, storms and earthquakes that take out power networks can leave whole towns, cities and regions – quite literally – powerless. Occurrences like this are known as 'Black Swan' events, because they come as a surprise and have a major impact.
With climate change linked to many cases of extreme weather, events like this aren't going away. Indeed, a report from the UN last week urged that governments triple their efforts to reduce emissions, or face a climate catastrophe (and you'll be pleased to hear Manchester is already making great strides in its own carbon fight).
While the UK experienced some of its most extreme weather on record this year, there are other countries for which extreme weather events are a regular ordeal. Take Chile – the country is just over 100 miles wide, but more than 2.5 thousand miles long, and it's home to seven major climate subtypes. These range from desert heat in the north to glaciers in the south.
Chile also sits at the meeting point of three large tectonic plates. For this reason, major earthquakes are a common occurrence. As if that wasn't enough, the country is also home to more than 600 volcanos, many of which are active.
So if you're going to pick a country where there's a very real – and frequent – risk of extreme weather events knocking out the power network, it's Chile. While the power going in your home can be a nuisance, when an electricity blackout hits an entire community, it can have an impact on its economy; its social stability; its security. While environmental hazards may be a rare threat, the consequences of not planning for them can be disastrous when they do hit.
However, a group that includes scientists from The University of Manchester are helping to strengthen the country's energy infrastructure to withstand disaster – and the model they've created could become the basis for energy network risk assessment and planning in other countries too.
Clipping the wings of Black Swan events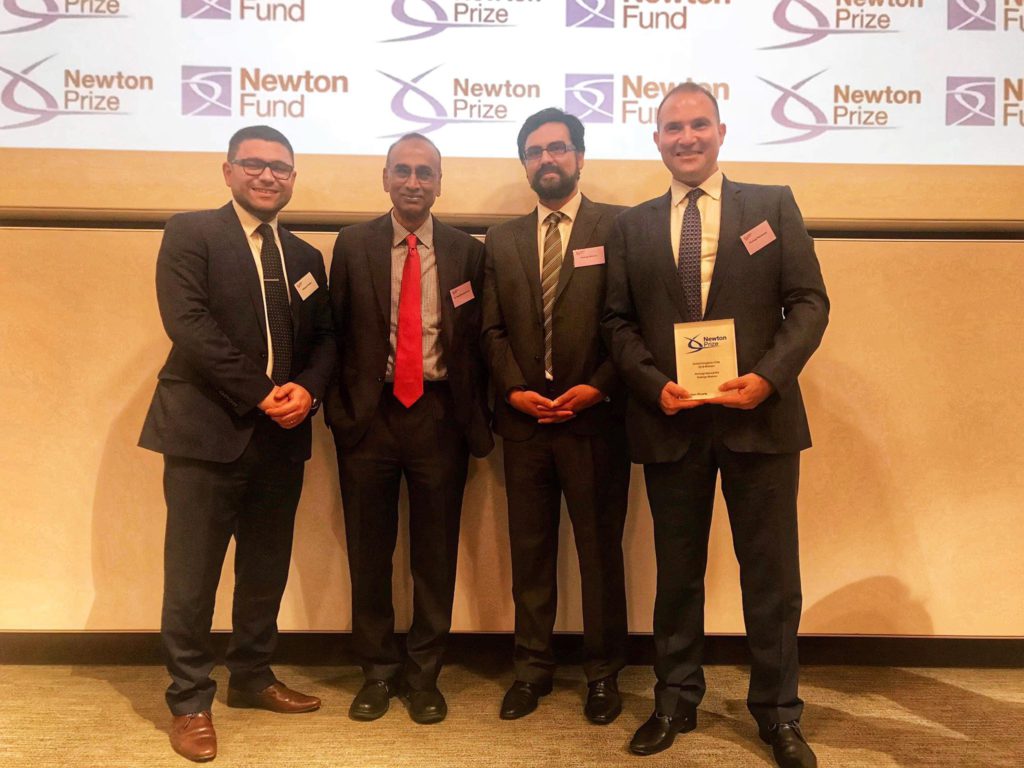 Pierluigi Mancarella, Professor of Smart Energy Systems at The University of Manchester's School of Electrical and Electronic Engineering, and Dr Mathaios Panteli, Lecturer in Power Systems at the same school, are part of a team that this week was awarded the Newton Prize. The prize recognises research and innovation that helps support economic development and social welfare in the Newton Fund's 17 partner countries.
Sir Venki Ramakrishnan, Newton Prize Committee Chair, President of the Royal Society and Nobel Laureate, said: "Science and innovation often depends on working in partnership across the globe: sharing knowledge and resources to enhance our understanding and make discoveries with the potential to change lives."
That's certainly the case with Prof Mancarella and Dr Panteli's winning contribution. Working in the UK and Chile, the team have used mathematical models to design and develop a framework that will strengthen Chile's power systems – as well as those in other countries vulnerable to environmental and climate hazards. Using this framework, Chile's energy providers will be better equipped to either reduce or prevent entirely any large-scale electricity outages following Black Swan events.
In addition to mitigating the outcome of a disaster, the new framework can help Chile in other ways. By using the framework to inform planning practices, Chile's energy networks will be low-carbon, more cost-effective and stronger.
"There is clearly still a lot to do, and building a resilient electrical power infrastructure is a daunting task that involves technical and commercial considerations," the team write in a recent article. "Yes, there are challenges to overcome with many of the technologies, but there are also benefits that are still to be fully exploited."
The team is clear that the need to shift to a more resiliency-oriented, risk-based engineering model is becoming "more critical". With the proven success of this approach in Chile and the recognition of the Newton Fund, that shift looks more likely than ever.
Words – Hayley Cox
Images – Sumarie Slabber, Hayley Cox, Dr Mathaios Panteli
climate changeElectrical and Electronic Engineeringenvironmental scienceextreme weatherpower network
Related posts