Manchester scientists developing simple at-home COVID-19 test
Research impact and institutes 12th May 2020
High temperature. New, continuous and unproductive cough. Fatigue. Chest pains. Loss of smell and taste. Difficulty breathing. We've become well versed in the symptoms of COVID-19 over the past three months – but one thing that's harder to know is if we've actually had it.
While many thousands of people have become incredibly unwell after contracting the novel coronavirus – with many requiring hospital treatment – researchers believe that as many as 25 to 50 per cent of us will have no idea we have or have had the virus.
But having no symptoms of the disease does not reduce how infectious you are. So with all eyes on when lockdown in the UK may start to ease, how can people know that they aren't putting others at risk?
Testing times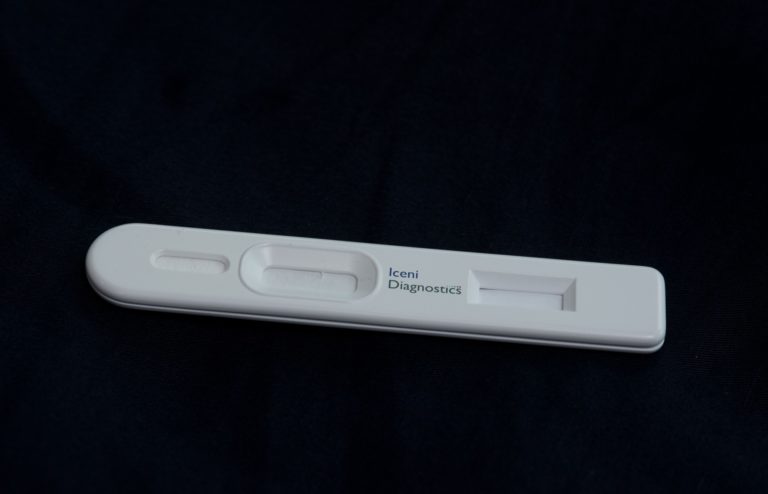 Manchester's own world-leading biotechnology researchers may have the answer. The team are currently working on a test for COVID-19 that can be used at home and provides a result in 20 minutes.
Of course, coronavirus testing has hardly been out of the news in recent weeks, as the Government worked to achieve its target of carrying out 100,000 tests per day by the end of April. Those who are eligible for testing can visit a regional or mobile testing unit, or use a home testing kit.
The current at-home testing kit includes a long cotton swab that must be brushed against the tonsils five times and then inserted up each nostril. The results are then sent off for analysis to confirm whether or not the sample contains the genetic code of COVID-19.
However, while these tests can show whether or not you've had COVID-19, a clear result doesn't mean you are safe from contracting the virus. For NHS front-line workers in particular, it's critical to know whether or not they have the virus before entering hospitals to treat vulnerable people. This means repeating the test – which has to be sent to the lab, and so does not afford a quick answer.
Professor Rob Field, Director of Queen's Anniversary Prize recipient the Manchester Institute of Biotechnology, and his team have been working with spin-out company Iceni Diagnostics to create a new test that can be used at home with the same ease as a pregnancy test. Using lateral flow, the test is able to give a yes or no answer within 20 minutes. It is hoped the test will prove valuable to medical staff, who can simply test themselves before going to work.
Spoonful of sugar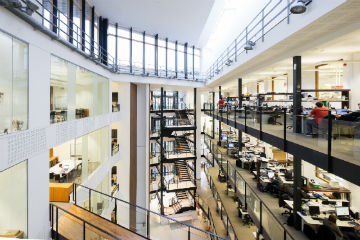 Rather than identifying the virus by its genetic code, the new test uses glycan recognition. These are sugar chains that coat human cells – which are sometimes utilised by viruses when they infect the body.
Prof Field is an international expert in glycoscience and explains that glycans can help indicate the presence of a virus – and identify that pathogen. His team have developed a prototype test that can detect the influenza virus. While this will be useful come autumn, when people may confuse the symptoms of seasonal flu with those of COVID-19, Prof Field is hopeful the test can be adapted to identify other viruses – including coronavirus.
"Right now, everybody is talking about a vaccine for coronavirus, but vaccine development, validation, safety-testing, manufacture, regulatory approval and deployment is a time-consuming process," Prof Field says. "A low-cost, easy-to-use screening test that can be performed at the point of care would be an ideal way to limit initial disease transmission in the community and at points of entry to hospitals, or at national borders, for instance."
The glycan test is not only suitable for home use as a handheld device, but it also requires no knowledge of the viral genetic code. These codes can change as the virus evolves, which can limit the success of such diagnostic tests.
Speaking about the prototype test, Prof Field says: "The way the virus interacts with its glycan receptor makes it seasonally consistent, so, even if the virus genetic code mutates, it will still be detected – meaning the Iceni Diagnostics' test should remain effective in the longer term [than the current test]."
The University of Manchester has been at the heart of the region's fight against COVID-19. It has established a rapid response group to work with partners in research, industry and healthcare on tackling the virus. Within our own Faculty, our mathematicians are using computer modelling to advise the government on how best to protect the public, while there is also a coordinated effort underway to 3D print Personal Protective Equipment for frontline NHS workers.
You can keep up with the University's coronavirus response here.
Don't forget to subscribe on our homepage to keep up to date with all the latest posts from The Hub.
Words – Hayley Cox
Images – The University of Manchester
Related posts