How the Faculty of Science and Engineering is fighting COVID-19
UOM life 21st April 2020
As the bells chimed midnight on December 31st 2019, few of us could have foreseen that, within just three months, a situation evolving in China would transform our way of life. Today, more than a third of the world's population is on lockdown, as people do their bit – by staying in – to slow the spread of the novel coronavirus, COVID-19.
Across The University of Manchester, students, academics and PS staff are going the extra mile to do their bit – whether that's helping NHS staff on the front line, using data to monitor the impact of the pandemic on our way of life, or crafting personal protective equipment (PPE) for the region's health workers.
Here's a roundup of some of the amazing work being done by our friends and colleagues across the Faculty of Science and Engineering as part of the world's coronavirus fight:
Our superhero students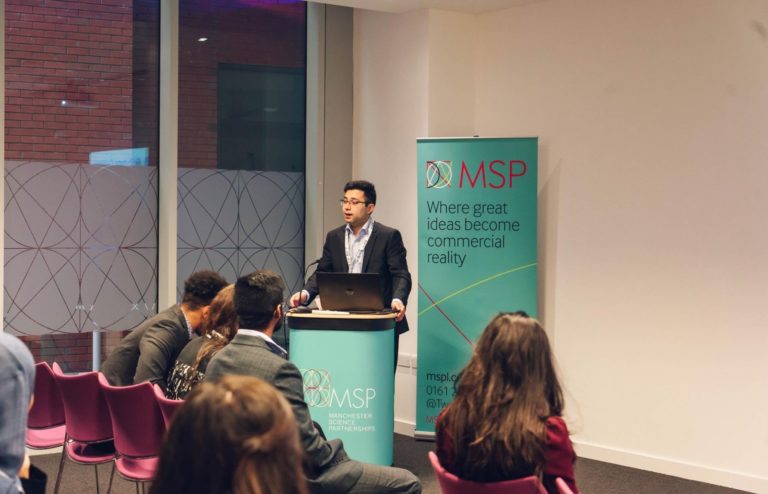 Not all heroes wear capes, and never was that more true than when it comes to the extraordinary efforts of The University of Manchester's medical and social care students. More than 450 of these students have put themselves forwards to support NHS workers as part of a new group called the Manchester National Health Supporters.
The students are working hard to take a load off their NHS colleagues so that they can focus on the frontline care they are providing for COVID-19 patients. Meanwhile, our students are providing them with cover and relief, such as by taking on reception duties for GPs, providing childcare and grocery shopping services, and even caring for pets.
The idea is the brainchild of fourth year medical student Saif Khan, who was soon inundated with offers of help from his fellow students. "We're in a unique position – unlike final year students we can't be fast-tracked into junior doctor level posts, but we all have DBS checks and first aid training to help NHS workers with babysitting and working in GP surgeries on reception," he explains.
Scrubbing up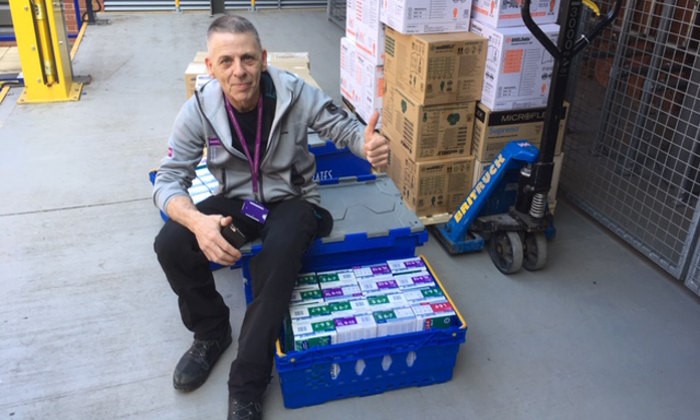 In the last few weeks, The University of Manchester has joined forces with other universities to produce PPE for NHS workers caring for COVID-19 patients. Using our 3D printers, a team coordinated by Prof Brian Derby of the Department of Materials is designing and making headbands to fix to the protective facemasks worn by medical staff in UK hospitals. The aim is to produce 500 additional headbands each week.
Students are also helping with the effort. Third year MEng Material Science with Textile Technology student Olivia-Faye Dickinson has been sewing scrubs for NHS workers at home. Olivia has a part-time job as a seamstress, and she and her employer have been fundraising to buy materials to create much-needed scrubs for staff at her local hospitals. In fact, their efforts have drawn so much attention, they've been (remotely) joined by a further dozen seamstresses.
Meanwhile, specialist PPE used by our researchers and students has also been donated to the NHS, including goggles, gloves and facemasks.
The heat is on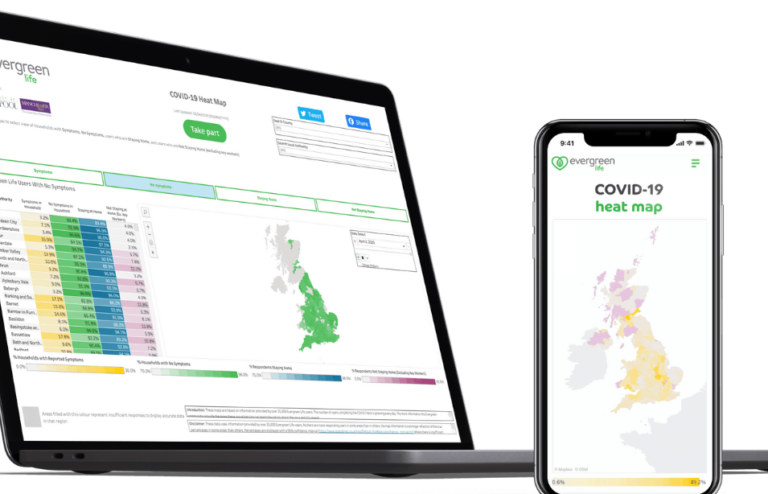 While medical staff across the country are working tirelessly to care for COVID-19 patients, the best way the general public can help is by simply staying at home. Researchers at The University of Manchester have been investigating how closely people around the UK have been following these rules.
A new health and wellbeing app, developed as part of a collaboration with Evergreen Life, uses data submitted by users to build up an accurate heat map that shows where in the country most people have reported symptoms of coronavirus, and whether people are following social distancing guidelines. The data is then analysed by investigators such as Manchester's Professor Tjeerd Van Staa and Dr Ian Hall.
Before the lockdown was officially announced on March 23rd, just over half of people with symptoms of the virus were remaining at home. Within little over a week of the lockdown, this figure had risen to 89 per cent.
The map can be viewed here and the app is available to download.
Meanwhile, Manchester mathematicians are also using their expertise to provide advice to the government on how best to protect the public. Dr Hall, together with Dr Thomas House and Dr Lorenzo Pellis, and a group of PhD and research assistants have been using information from historic pandemics to build computer models that could help predict the pattern and behaviour of the Coronavirus outbreak.
The resulting predictions are passed to the UK's Scientific Pandemic Influenza Group on Modelling, which reports to the Scientific Advisory Group for Emergencies – which, in turn, provides scientific and technical advice to support COBRA.
"[Fast, accurate external scientific advice] stops the government from guessing, helping them make decisions that will impact millions of people based on facts and evidence," Dr Hall explains. His team's work helped inform the government's decision to close schools ahead of the Easter break.
Yet all of this is just the tip of the iceberg. Across the wider University, our academics, researchers and students are working to accelerate clinical trials in intensive and critical care patients linked to COVID-19; adapting lab space and mobilising significant workforce expertise to accelerate COVID-19 testing; studying the impact of the gig workforce and delivery supply chain in preventing the transmission of the virus; and helping society's most vulnerable to deal with the pandemic. You can keep up with the University's coronavirus response here.
Whatever you're doing to help – including just staying at home, setting up remote study groups with friends and catching up with tutors on Zoom – we salute you.
Be sure to subscribe on our homepage to keep up to date with all the latest posts from The Hub.
Words – Hayley Cox
Images – The University of Manchester
Related posts