Along the Black History Trail: Sharing experiences in science and engineering
Social responsibility 21st October 2020
October is Black History Month (BHM), a national event that aims to recognise and celebrate Black British achievement, both past and present.
The Black History Trail is just one of the initiatives organised by The University of Manchester to mark BHM 2020, and here in the Faculty of Science and Engineering 17 of our students – spread across most of our Departments, a mix of undergraduates and postgraduates – are getting involved.
Let's find out more…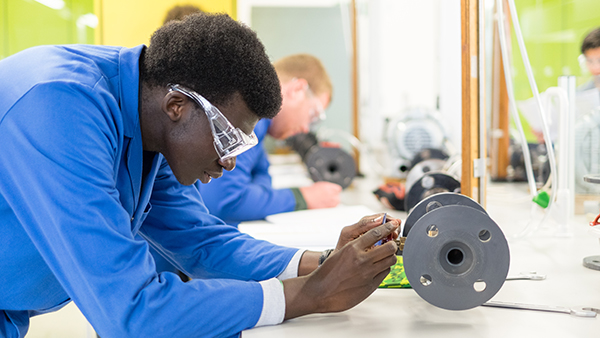 What is the Black History Trail?
The trail is a project designed to respond to the underrepresentation of students of African and Caribbean heritage in key disciplines at the University, and aims to bring together Black students and Black school and college pupils to both critically reflect on and share their lived experiences.
Throughout the month our ambassadors are delivering a series of virtual workshops to school pupils across Greater Manchester – from all backgrounds but with a main target audience of Black pupils. Our ambassadors are talking about their own personal journeys into Higher Education, as well as their experiences as a student.
Pupils will be introduced to a range of subjects, including aerospace and engineering, and will learn all about the important contributions of people of African and Caribbean heritage to these disciplines.
The workshops will then be used to create a trail (both virtual and physical), which pupils can access, both online and on campus, to inform their decisions about progressing into Higher Education.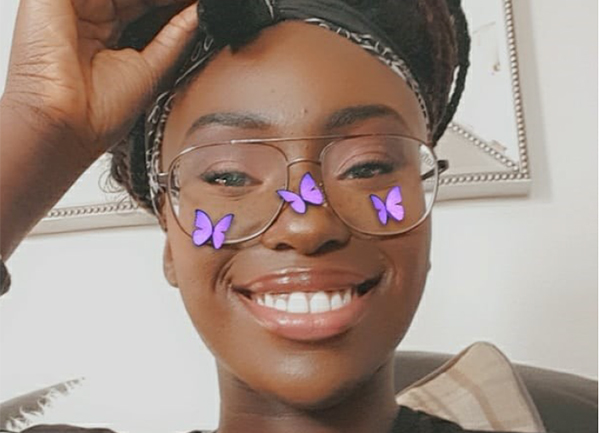 "We belong"
Agnes Harding, a third-year MPhys Physics student in the Department of Physics and Astronomy, is one of the ambassadors taking part. She says: "This has been a great project to get involved in. Being the only Black female in physics, I understand the importance of representation and how it can impact your decision-making, especially in education. I want to show young Black girls in particular that this is a career for us, and we belong.
"As a Black woman studying a subject in which most people do not look like me, I believe that supporting the next generation in achieving their ambitions in whatever they aim to do, is of the utmost importance."
For her workshop, Agnes is covering a number of influential Black figures in physics, astronomy and – a topic we love here on The Hub – space travel. They include Katherine Johnson, an American mathematician whose calculations helped NASA put an astronaut into orbit, and man on the moon; Dorothy Vaughan, an American mathematician and computer programmer who made important contributions to the early US space program; and Mary Jackson, an American mathematician, aerospace engineer, and NASA's first Black female engineer.
She also discusses Guy Bluford, who became the first African American in space in 1983; American astronaut and physicist Ronald McNair, who tragically died during the launch of the Space Shuttle Challenger in 1986; Fred Gregory, a former US Air Force pilot, military engineer, test pilot, and NASA astronaut; and American engineer, physician and astronaut Mae Jemison, who became the first Black woman to travel into space aboard the Space Shuttle Endeavour, in 1992. 
Popular US astrophysicist and cosmologist Neil deGrasse Tyson also features, as does British space scientist and educator Maggie Aderin-Pocock.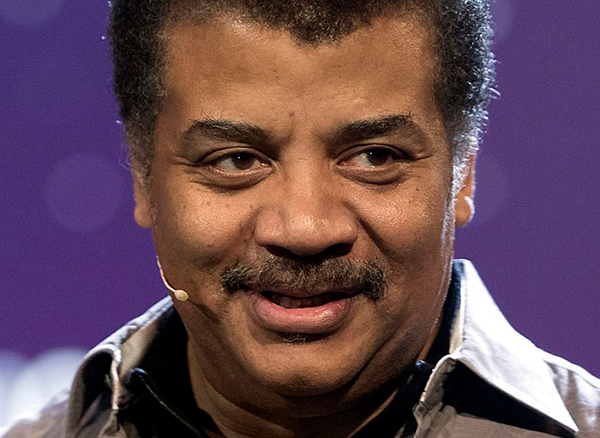 Telling hidden stories
"This project is about Black staff, students and pupils all coming together and sharing our personal journeys and experiences to help address the underrepresentation of Black students in Higher Education," explains Catherine Millan, Student Recruitment and Widening Participation Officer BAME at The University of Manchester.
"I have worked with some fantastic students who have all come together to be the people they never saw when they were growing up. Representation is such an important part of this project and we want to ensure that in particular Black school and college pupils see themselves in careers they want to pursue.
"It's about telling the hidden stories of pioneering Black people throughout history and modern day, and using that as a tool to inspire the next generation of Black young people to go into Higher Education. Creating the Black History Trail project has been a real career highlight and I want to thank all the staff across the University who have supported what we are doing."
The Black History Trail at The University of Manchester – an important initiative at a very important time.
If you enjoyed this post, be sure to subscribe on our homepage to keep up to date with the latest posts from The Hub.
Words: Joe Shervin
Images: The University of Manchester, Agnes Harding, Norwegian University of Science and Technology
Aerospace and Civil EngineeringastronomyastrophysicsdiversityengineeringheritageMechanical Aerospace and Civil EngineeringPhysics and AstronomyWomen of STEM
Related posts