Empowering the female voice in the sustainable housing debate
Our partners UOM life 8th February 2021
To mark the United Nations' International Day of Women and Girls in Science (11 February), we're profiling some of the women in our Faculty who are really making their mark in science, technology, engineering and mathematics (STEM).
Claire Brown is a PhD researcher at The University of Manchester's Tyndall Manchester, part of the Tyndall Centre for Climate Change. She tells us about navigating the world of STEM and what drives her ambition:
"I'm a Chartered Environmentalist, STEM Ambassador and also a mother of two boys. My journey into science began after watching a TV series by the marine biologist Martha Holmes and being inspired to explore the natural world in more detail. Seeing a female lead on primetime television as a ten-year old had a great impact on me thinking 'I could do that'.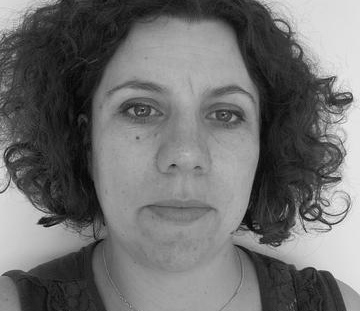 A change of career
"After 15 years in the public, private and third sector, I returned to academia in 2018 to pursue a PhD.
"My interest lies with how a changing climate will undoubtedly affect our homes in the future; overheating will become a mainstream issue. The housing we build should be suitable for now, but also for the future.
"The Tyndall Centre for Climate Change is a unique partnership including the universities of East Anglia, Cardiff, Newcastle, Sussex and Fudan University in Shanghai and celebrates its 21st birthday this year. It is such an important partnership of social, natural and engineering academics focussing on mitigation and adaption for climate change. What I love is the mix of projects and people I get to work with. I have colleagues from Chile, Spain and Columbia and with diverse projects based in the UK and Malawi, this is part of the appeal of my research group.
"My research is in the early stages of looking at how housing could be part of the solution – by reducing the energy demand and therefore reducing the associated carbon emissions that are attributed to residential properties in the UK.
"Carbon emissions in UK homes account for 40%, making it a key area for research and a priority for attention. The University of Manchester has targets for zero-carbon by 2038, in line with Manchester City Council's targets for a zero-carbon city.
Building sustainable social housing for the future
"For me, social housing, or housing provided by a local council or agency, supports vulnerable people and low-income families in having somewhere safe to call home. If these homes are not climate resilient to the changing climate, these same families run the risk of being most affected by changes to temperatures. The heat wave in 2003 caused in excess of 2,193 deaths (Environmental Audit Committee, 2018) and it is known that overheating affects the health and wellbeing of tenants in social housing.
"My research is looking directly at current social housing being built in the UK and using climate change scenarios to see how it might perform in 2050 or even 2080. By using a computer model, I will be able to see how the housing will perform using the predicted weather files.
"This will help me to understand what changes might need to take place to the building to prevent human health issues such as heat exhaustion. It will also provide valuable insight into how the energy demand of the building might change and, as such, any potential change to the cost of running the property. Fuel poverty and particularly cooling poverty might become a future issue that families will have to deal with. Families already burdened with winter heating costs could now face issues of keeping cool and having to pay for cooling in their homes.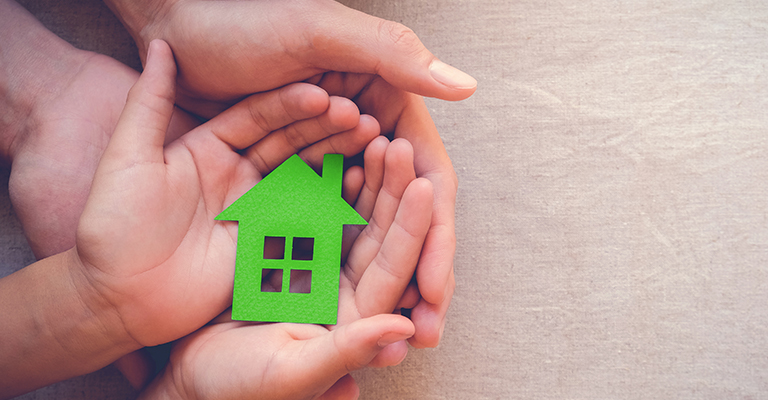 Filling the gender gap to make a positive difference
"We have an opportunity to help inform the research, which can then provide guidance to those who are involved in policy making in whichever country you are based.
"As women, we have a perspective that needs to be heard and considered. Whatever your passion, you have an opportunity to explore this and make a difference. Having done my undergraduate and now my PhD at Manchester, I know this is a great place to learn, develop and carve a bright future in whatever your chosen topic."
Read Claire Brown's Tyndall Centre profile.
Explore how the University is forging international partnerships to deliver solutions to global challenges.
Find out how we're addressing the UN Sustainability Development Goals through our research, teaching and public engagement.
Read Claire's article for The Conversation entitled 'How new social housing can help fight climate change'.
Be sure to subscribe on our homepage to keep up to date with all the latest posts from The Hub.
Images: The Tyndall Centre for Climate Change, Shutterstock
climate changeenvironmental scienceMechanical Aerospace and Civil EngineeringscienceSTEMTyndall Centre for Climate ChangeWomen of STEM
Related posts