Guest post: How three surprising things could help scientists transform Parkinson's testing
Research impact and institutes 22nd April 2021
Ignatius-Roy Hillcoat-Nalletamby, an MSc Science Communication student at Manchester, takes a look at some long-running research that could transform testing for Parkinson's disease.
A team of scientists, led by Professor Perdita Barran from The University of Manchester, has uncovered specific compounds on the skin that could identify Parkinson's and ultimately lead to the development of a new test for the disease.
This latest finding is thanks to a long-running research effort and is part of a story that connects three – seemingly – unrelated things: a nose, some sebum and a mass spectrometer.
The super-smeller and the sebum
This story starts with Joy Milne, now an Honorary Lecturer at the University, and her late husband Les, who was diagnosed with Parkinson's at the age of 45. Many years before the diagnosis, Joy had sensed a peculiar change in her husband – he smelled different.
Many chance conversations later, Professor Barran heard about Joy's story and invited her to take part in a research study involving scientists from The University of Manchester, the University of Edinburgh, the Salford Royal Foundation Trust, and other institutions. The researchers wanted to better understand the smell's molecular origin and confirm whether it was associated with Parkinson's. The study, which was published in 2019, involved a mix of participants with and without Parkinson's and combined Joy's super-smelling ability with analytical chemistry techniques.
Based on this study and a previous pilot study, the scientists discovered that not only did Parkinson's patients have a unique smell, as Joy had suspected, but that the smell came from specific odour-associated compounds (known as volatile organic compounds) in their sebum (an oily substance secreted by the skin).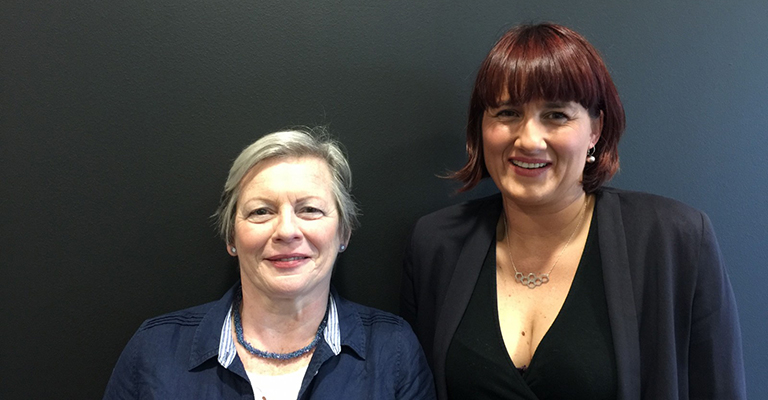 But what made the discovery possible? Enter our third character, the mass spectrometer…
The mass spectrometer
Mass spectrometry, for those who aren't aware, is an analytical tool that enables scientists to identify different unknown compounds and molecules, their quantities, structure and properties in a sample. Researchers often use machines that combine analysis techniques like mass spectrometry with sample separation tools like gas or liquid chromatography to tailor their specific investigations.
Professor Barran and her team used a technique known as Dynamic Headspace-Thermal Desorption-Gas Chromatography-Mass Spectrometry (DHS-TD-GC-MS) in their 2019 study, as they tried to find out the cause of the unique Parkinson's scent.
Although a bit of a mouthful, the technique allowed the researchers to extract and separate the different smell-causing volatile organic compounds from the study participants' swab sebum samples (using thermal desorption and gas chromatography) before analysing them (using mass spectrometry) to understand and identify exactly what compounds caused the smell.
However, another crucial question remained: could sebum be used to identify and diagnose Parkinson's?
To answer this, the researchers turned to a different mass spectrometry technique: Liquid Chromatography-Mass Spectrometry (LC-MS) – catchy, I know. Professor Barran and her team used LC-MS in their latest study, published in March 2021, to separate (using liquid chromatography) and identify (using mass spectrometry) specific molecules in the participants' sebum that could be used to identify the disease.
Their study, involving over 200 swab samples from participants with and without Parkinson's, struck gold – the scientists found ten small molecules with levels either higher or lower in participants with Parkinson's compared to those without. These sebum 'biomarkers' allowed the scientists to identify people with Parkinson's with 85 per cent accuracy.
A new test for Parkinson's in the works
What does this latest finding mean in the real world?
Professor Barran is hoping the results could lead to the development of a new skin sebum swab test: "We believe that our results are an extremely encouraging step towards tests that could be used to help diagnose and monitor Parkinson's."
She also believes that the test has another ace up its sleeve – it would be painless and inexpensive: "Not only is the test quick, simple and painless but it should also be extremely cost-effective because it uses existing technology that is already widely available."
Although very exciting, there is still more work to be done as the research team continues to push its investigations forward "to refine the test to improve accuracy even further". Ultimately, Professor Barran hopes her team's research will help "take steps towards making this a test that can be used in the NHS and to develop more precise diagnostics and better treatment for this debilitating condition".
From humble beginnings, it seems like this story could end with a brand-new test for Parkinson's – all thanks to a nose, some sebum and a mass spectrometer.
Words: Ignatius-Roy Hillcoat-Nalletamby
Images: Shutterstock, The University of Manchester
Be sure to subscribe on our homepage to keep up to date with all the latest posts from The Hub.
Related posts