Ron Hill: the Manchester graduate who became a running (and sportswear) icon
Heritage 3rd June 2021
They called him the Flying Doctor.
Ron Hill – who sadly passed away last month, aged 82 – was a brilliant, renowned runner who broke world records, competed at the Olympics, and, remarkably, ran every day for a record total of 52 years and 39 days.
But did you know that he was also a Manchester graduate, and completed a PhD in textile chemistry at UMIST?
And while UMIST would later merge with the Victoria University of Manchester to form what we now call The University of Manchester, Dr Hill would later triumph not only on the track, but also in the competitive, fast-evolving world of sportswear design.
With his scientific application and pioneering spirit, he would pull away from the chasing pack and revolutionise running attire – all in the pursuit of optimal performance.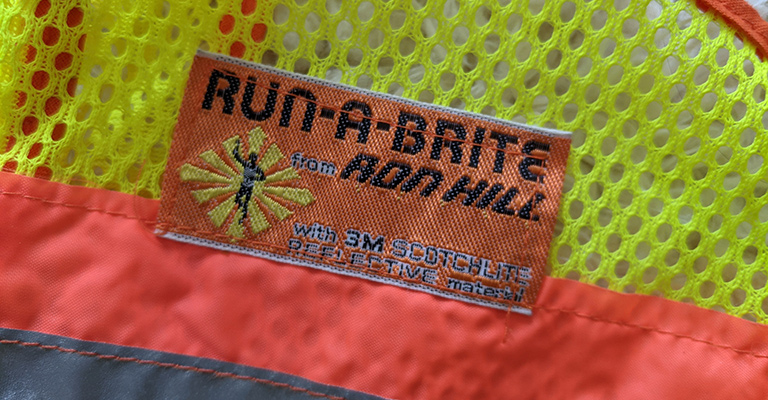 Born to run
Hill was born in Accrington, Lancashire in 1938, and in 1957 won a scholarship to study textile chemistry at the University. He would go on to complete his PhD here, and in the same year he graduated – 1964 – would represent Great Britain at his first Olympic Games, in Tokyo.
It was while living in student halls in Fallowfield that Hill became serious about running. He lived in student digs with a couple of fellow runners, and together they absorbed all they could about training and endurance.
In 1961 he entered (and won) his first marathon. He would complete a further 114 throughout his life.
He ran for the University and the local Bolton United Harriers and Athletics Club, and a typical weekday would see him complete a morning run, cycle to campus, spend most of the day in the lab, cycle back… then round things off with another run.
Such passion and drive would carry throughout his career – both on and off the track.
Setting up shop
After completing his studies, Hill was convinced of the benefits of synthetic materials for runners. He took a job as a textile chemist at the Courtaulds dyeing research lab in Droylsden, and every day he ran to work – and back again – from his home in nearby Romiley.
It was while jogging to work in the wet, cold winter months that Hill took stock of his inadequate running attire: his jacket wasn't waterproof; his cotton trousers absorbed moisture, grew heavy, and encumbered his movement.
Putting his textiles know-how to good use, Hill decided to make his own clothes – and in 1970 set up his own company. Ron Hill Sports would become a truly pioneering business, with the stated aim of producing, at affordable prices, the most technically-advanced kit possible.
Science and innovation ran together. 'Freedom shorts' – a split down the sides, front seam overlapping the back – were devised when Hill noted an inability to fully lift his legs while racing. Mesh vests, designed to cool the skin through maximum exposure to the air, were first trialled by Hill in the run-up to the suffocatingly-hot 1968 Mexico Olympics – when he picked up two string vests from the local Stockport Army and Navy Store.
Other innovations included reflective strips, waterproof running jackets, and looser-cut leggings with foot loops. Hill was also known, before championing lightweight, minimalist shoes, to run barefoot. By his own admission he'd cut quite the figure, emerging to race with see-through vest, side-split shorts, and no shoes on his feet.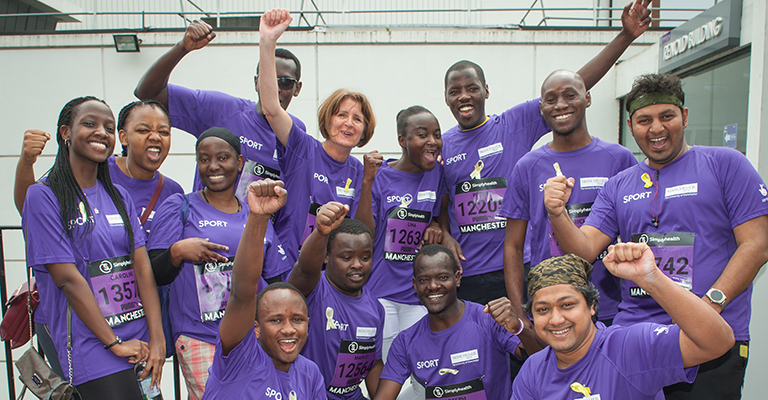 Leading the way
The science extended beyond clothing, too. Hill was obsessive about eating the right things to get the best results. An avid reader, he'd frequent the second-hand bookshops of Shudehill to learn more about diets, especially green vegetables and the trace elements in them.
He was one of the first athletes to embrace carbo-loading and experimented with unusual race-day nutrition, such as eating raw foods and declining to take on fluid or fuel during a competition. On the morning of a race he would take a bath – hoping to remove any lingering body oils that could slow the cooling of his skin.
Long before it was commonplace, Hill would obsessively log everything about his runs – distances, times, how he felt, what he'd eaten – and closely inspect the findings.
Keep on runnin'
Hill's advocacy of science in sport was clear – and yielded exceptional results.
He was the second man to break the two hours and ten minute barrier for the marathon; set world records at four distances; won gold at the 1969 European Championships and the 1970 Commonwealth Games; and broke the Boston Marathon course record.
Away from the track he developed iconic running gear that is still widely worn, and much loved, today.
Here at Manchester, the ties between science and sport – and running in particular – have always been strong. Did you know, for example, that one of our heritage heroes, Alan Turing, was an avid and talented long-distance runner? More recently, graphene experts at Manchester collaborated with British brand inov-8 to develop the world's first-ever graphene running shoe.
And, of course, the University's Purple Wave – a sea of students, staff and alumni wearing purple shirts that envelope the Great Manchester Run – has been raising money for good causes since 2016.
A whole new generation, following in the many, many footsteps of the original trailblazer: Ron Hill, the Flying Doctor.
Words: Joe Shervin
Images: Dutch National Archives, Joe Shervin, The University of Manchester
Be sure to subscribe on our homepage to keep up to date with all the latest posts from The Hub.
Related posts