ScienceX: The eXtravaganza returns… greener than ever!
Social responsibility UOM life 4th November 2021
EXcitement, eXtraordinary activities, and an eXtra focus on climate change.
ScienceX has returned with a bang. Following a COVID-enforced break last year, the Faculty of Science and Engineering's flagship public engagement event – which aims to inspire the next generation of scientists and engineers – made a triumphant comeback last week, attracting more than 5,000 wide-eyed visitors.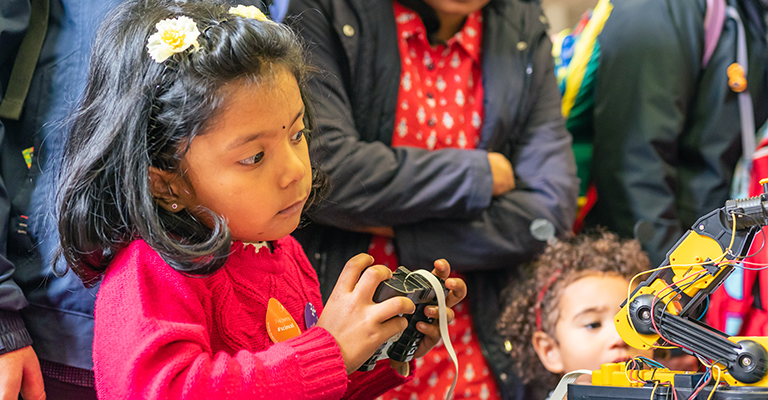 Science for all
The weekend-long pop-up festival does a brilliant job of introducing young people to the wonders of science and engineering – including those who might otherwise avoid the subjects, and especially those yet to consider a future in them.
And this year's was a special edition, with a particular focus on climate change, sustainability and the environment.
Staged for the first time at the magnificent Central Library, right in the heart of Manchester city centre, the free event centred on 13 absorbing, interactive activities, aiming to celebrate and highlight all things green.
From building electric car motors to designing plants that can survive in different environments, from learning about climate-friendly diets to making DNA bracelets and paper, ScienceX 2021 had it all.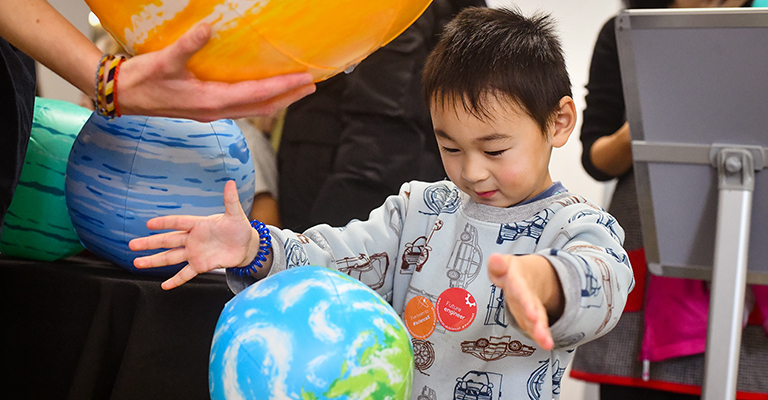 Enacting positive change
Visitors were encouraged to make their own climate pledges – ensuring their commitment to positive change continues long after the exhibitions were dismantled and packed away.
What's more, a range of online activities are also available on the brand-new ScienceX website, which offers a raft of information on everything from volcanoes to dinosaurs, advanced materials to energy and fast fashion, and much, much more.
Available until later this month (November 25), it's the perfect resource for both those wanting to learn more, and those unable to attend in person.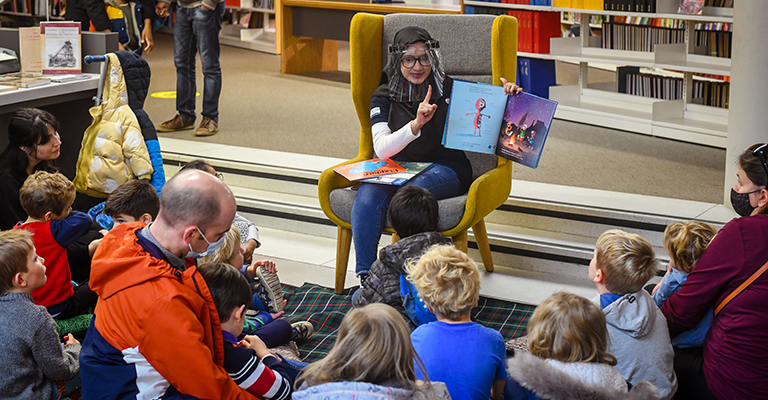 Going green
A small army of more than 100 staff and student volunteers helped to deliver the event, and they – and the organisers – were keen to walk the walk, not just talk the talk.
They donned organic cotton ScienceX t-shirts that were reused from previous events, and travelled by public transport or car-shared where possible. Items for many of the stalls were borrowed from other teams around the University, as opposed to bought new, and any items that required printing were done so using recycled paper only.
Refillable drinks bottles and reusable coffee cups were the order of the day, and packaging from snacks was separated for recycling, with crisp packets and cereal bar wrappers taken to the soft plastic recycling scheme at the Co-Op on the University campus.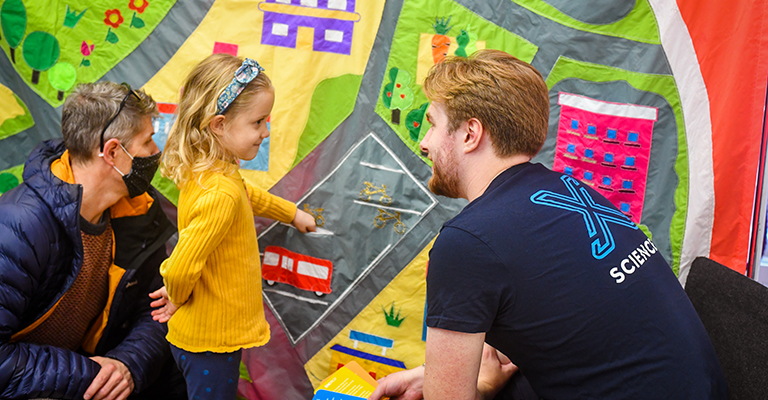 A brighter future
With overwhelmingly positive feedback from all involved, the event was a fantastic success.
Showcasing what science and engineering is really about, and, of course, driving home the message of climate action now.
ScienceX 2021: a truly eXcellent day out for all.
If you enjoyed this post, be sure to subscribe on our homepage to keep up to date with the latest posts from The Hub.
Images: Pete Alderson, Kory Stout
Chemical EngineeringChemistryclimate changeComputer ScienceDinosaursEarth and Environmental SciencesElectrical and Electronic EngineeringMaterialsMathematicsMechanical Aerospace and Civil EngineeringoutreachPhysics and Astronomy
Related posts