On a (space) mission to inspire young women engineers: Dr Ciara McGrath
Departments Research impact and institutes UOM life 18th November 2021
"It's an incredibly rewarding career and it's fantastic to know that your work has the potential to change lives. If you enjoy a challenge, and you want to make a difference in the world, engineering could very well be for you."
Dr Ciara McGrath is a lecturer in aerospace systems in the Department of Mechanical, Aerospace and Civil Engineering, and a specialist in astrodynamics and space mission design.
She's also – impressively – been shortlisted as a finalist in this year's Institution of Engineering and Technology (IET) Young Woman Engineer of the Year Awards.
Here she tells us all about her career so far, her fascinating research, and her thoughts on what the future could, and should, hold for engineering – especially for women.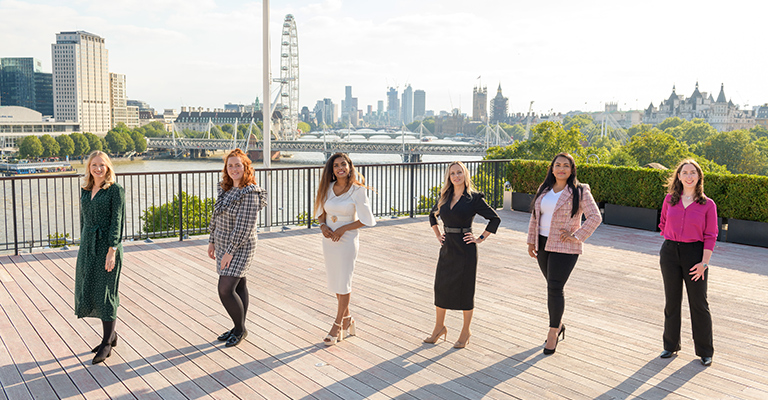 Celebrating women; challenging perceptions
"It's an incredible honour to be shortlisted for the awards alongside so many amazing women," Dr McGrath explains. "Previous winners include Abbie Hutty, who is one of the senior engineers on the ExoMars rover Rosalind Franklin, and Jenni Sidey-Gibbons, who went on to be selected as a Canadian astronaut."
The prestigious awards celebrate women who are making their mark in modern engineering. They also challenge the outdated stereotype of the engineer: male, hard hat and overalls, tools in hand.
Engineering is, of course, so much more – and open to so many more.
"There are five other inspiring finalists for this year's IET Young Woman Engineer of the Year Award, working on everything from new medical devices to sustainable buildings," Dr McGrath explains. "Engineering is an incredibly diverse field and so if space isn't your thing, you can be sure there is a role out there that will suit you.
"You can learn more about the other finalists and their careers on the IET website. I hope you will find them as inspiring as I do!"
The winner will be announced at a virtual awards ceremony, to be held on Thursday, 2 December 2021.
"Fascinated by space"
Originally from Dublin, Ireland, Dr McGrath moved to Glasgow in 2009 to study aero-mechanical engineering at the University of Strathclyde.
"I had always been fascinated by space, and I was fortunate, through student projects, to have the opportunity to work on UKUBE-1, Scotland's first spacecraft, as well as to work on trajectory design for solar sailing spacecraft.
"I studied abroad in Germany for the third year of my degree, where I took classes delivered by a German astronaut and helped design the testing plan for the University's first CubeSat, First-MOVE."
Throughout her degree Dr McGrath applied for internships in the space industry, gaining as much experience as she could. Spending summers working for companies in Ireland and Germany, she also spent time at the European Space Agency, where she supported the thermal testing process for the Fly Your Satellite program.
"After all of this, I found that it was astrodynamics that I enjoyed the most, so I decided to do a PhD to specialise in the field," she shares.
"I had every intention of getting a job in industry, in early stage mission design, but I enjoyed research and academia so much that I decided to change my career plans and, after a few years of postdoctoral work, have just started as a lecturer in aerospace systems at The University of Manchester."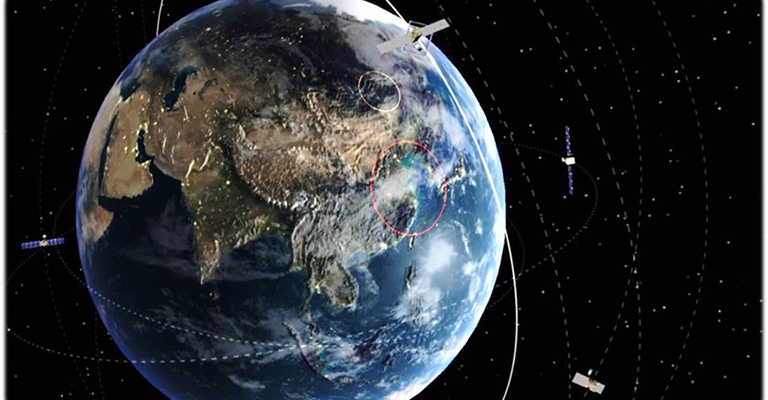 The next space age
Here, her research looks at new ways of designing space missions to support life on Earth, while also minimising the impact on our space environment.
She explains: "Space data is vital for all sorts of purposes – from alerting emergency services to wildfire outbreaks, to supporting evacuation efforts during tropical storms.
"We need to make sure we have this data available, but also be aware of the increasing debris problem we are seeing in orbit. By designing our space missions to complement the data that already exists, we could minimise unnecessary launches."
Using new, efficient propulsion systems, such as those being developed at Manchester, spacecraft could be moved to obtain, on-demand, the exact data needed. Operating in very-low-Earth-orbit – a challenge tackled by The University of Manchester's DISCOVERER project – could also improve the data obtained from space, while ensuring spacecraft can deorbit quickly and naturally.
"There are so many different options available to us and I'm excited to see what the next space age brings."
Sharing new ideas
In addition to her research, Dr McGrath also places great emphasis on public engagement and teaching, the latter focusing on space system design and orbit mechanics.
"Visualising how spacecraft move is tricky – I used to keep an orange at my desk to draw orbits on! – so I always try to use animations or Earthly analogies to help students understand challenging concepts. It's great to be able to teach such an exciting subject and share new ideas from my research with the students."
Brilliant examples of the former, meanwhile, can be found with her excellent TEDx talk 'Revolutionising space with your very own satellite' (a highly recommended watch!), and her co-hosting of a science and technology podcast with German international broadcaster DW.
"Engineers and scientists are working to solve problems that affect everyone's lives, so it's important to me that everyone can understand these issues and have their say. I love how varied my job is – from teaching to technology development to TED talks. It's one of the reasons I chose to work in academia!"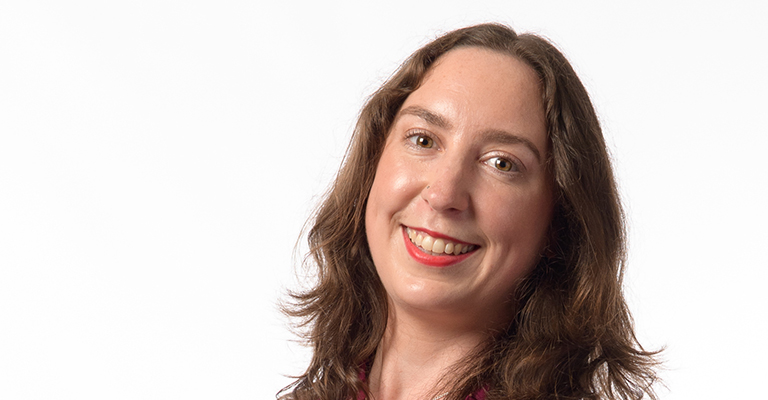 Fixing the leaky pipeline
And what of her experiences as a woman in engineering?
"I have loved my career to date and have always worked as part of incredible teams. I have never been made to feel excluded or treated differently because of my gender. But, women are underrepresented in the space industry across the UK, and while I have never experienced harassment in my career, that is certainly not true for everyone.
"It's also true that women, across all careers, face particular challenges when it comes to progression – the so-called 'leaky pipeline'. I hope that as a finalist for the IET Young Woman Engineer of the Year Award I can advocate for women in the UK space industry, as well as inspire some young women to consider a career that they never would have before.
"I think engineering on the whole has a terrible PR problem. I was incredibly lucky to have been encouraged to study engineering by my dad, because otherwise I never would have considered it as a career. Engineering is a job that is very poorly understood, and I think that means a lot of people miss out on what could be an incredible career – particularly women.
"Engineering does require skills in logic and maths, but it also requires creativity, ingenuity and vision to propose novel, ambitious solutions to the greatest challenges humanity is facing.
"Engineers will help us tackle the climate crisis by developing new low-carbon ways of living and working – but to do that we need the brightest minds and the best ideas from all genders, races, and walks of life."
A positive impact
The future will, no doubt, pose many challenges – and engineering will help to provide solutions. To the big, the small, the global, the personal.
"One thing that is often overlooked is the potential for engineering to help people and improve their lives," Dr McGrath continues.
"Whether working with Engineers without Borders to support development in under-funded communities, designing medical devices that can improve cancer treatments, or using space data to help lifeboat operators navigate more safely at sea, engineers can have an incredibly positive impact on humanity – and on the world."
We couldn't have put it better ourselves.
Here's to engineering a brighter future – everyone, together.
If you enjoyed this post, be sure to subscribe on our homepage to keep up to date with the latest posts from The Hub.
Words: Joe Shervin
Images: Dr Ciara McGrath
engineeringMechanical Aerospace and Civil EngineeringPhysics and AstronomySpaceWomen of STEM
Related posts