The Buzz S3, E3: Why do volcanoes erupt?
The Buzz podcast 30th June 2022
Listen on Spotify.
Listen on Stitcher.
Listen on Apple Podcasts.
Volcanoes.
We can all picture them. But how much do we actually know about them? What are they? Why do they erupt?
And, is the common perception of them – huge volcanic craters atop mountains, spewing magma – accurate?
To help us answer these questions and more we speak to PhD student Marissa Lo (@MarissaLoBot). Marissa, host of the brilliant Earth and planetary science podcast The Cosmic Cast, is currently finishing her PhD studies in lunar volcanism.
We cover hot topics such as predicting eruptions, environmental impact and how volcanoes can actually benefit us. Plus, of course, Marissa's key interest area: volcanoes on the moon!
So get fired up for an explosive episode of The Buzz podcast!
Marissa Lo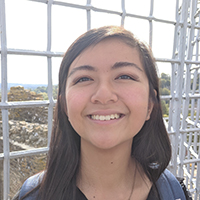 Find out more on some of the topics we discuss at the links below:
Earth and Environmental SciencesPhysics and AstronomyWomen of STEM
Related posts