After Uni with Patrick Coburn
Materials World 4th November 2016
Since graduating in July 2015, I have worked and travelled in Australia for eight months, travelled in Ireland and Indonesia, and have finally ended up in Canada doing a PhD in the field of Communication Sciences and Disorders. It's fair to say that my journey since graduation has been a rollercoaster.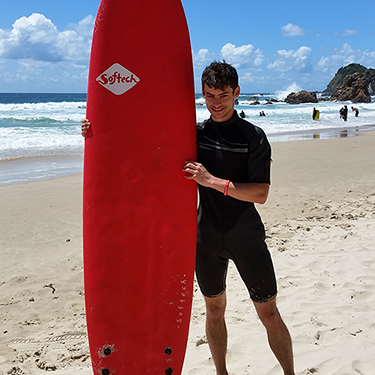 The material that I studied during my time in Manchester marries well with my current area of study at McGill University; the knowledge and experience I gained from Manchester has provided me with a good foundation and was a key factor in helping me secure funding for my studies here in Canada. Despite being barely six weeks into PhD, the topics of tissue engineering and biomaterials are highly relevant and recurring themes and I am thus grateful they were covered in such depth as part of my undergraduate degree.
Since graduating I have had several jobs. Having made the decision to go travelling after leaving Manchester, I spent several months prior to my departure working full time for the local government as a data analyst and I would also work as a barman at weekends. Furthermore, whilst in Australia I spent three months working as a market data analyst for a company called Nielsen in Sydney.
After I finished the final exam of my degree in June 2015, I hadn't the faintest idea what I wanted to do with my life. At that time a PhD did not appeal to me and I did not feel like I would be able to have the patience to do a 9-5 office desk job. As a result, I opted to go travelling in an effort to gain perspective and figure out what was important to me in terms of career satisfaction and goals and it turned out to be one of the best decisions of my life. I had so many fantastic experiences, saw incredible, picturesque views and had so many adventures with a whole range of weird and wonderful people.
It was whilst I was over in Australia that I decided the idea of studying abroad was appealing because it would enable me to combine two things I enjoyed: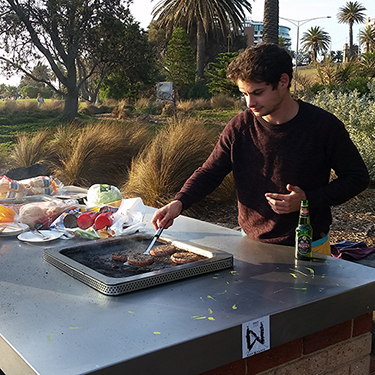 travelling and learning new concepts. Despite other offers, I opted to head to McGill University in Montreal because it allowed me to experience a different culture from the ones I was accustomed to while also,hopefully, enabling me to become fluent in French. The research that my supervisor (Dr. Nicole Li-Jessen) and her group are doing here in McGill is mainly focused upon voice disorders; the fact that voice disorders and vocal fold tissue engineering is not an area I was overly familiar with was also a big factor in choosing to study here as it allowed me to study a challenging new and interesting topic that is actually a lot more relevant in everyday society than one might think.
The biggest piece of advice I could offer students approaching graduation is simply not to panic; life has a funny way of working things out and you never really know where you'll be in a year's time. If someone had told me on graduation day that I'd be where I am now, doing what I'm doing… I would have probably just given them a Draco Malfoy style sneer and never have believed them.