Meet our academics: Professor Ping Xiao
Meet the Department 2nd April 2019
Here on the School of Materials blog we like to find out more about the people who make the School what it is, the work they do and why it's important.
Today we talk to Professor Ping Xiao.
Ping studied chemistry for his BSc and MSc degree at Jilin University in China, before moving to the University of Oxford for DPhil study in materials science. He is now a Professor of Materials Science at Manchester and holds the Rolls Royce/Royal Academy of Engineering Research Chair in Advanced Coating Technology.
Hi Ping, please tell us a little about your research
Advanced coatings are key to ensuring the components of aero gas turbine engines function reliably in the high-temperature, high-demand environments encountered during operation. Rolls-Royce is developing next-generation materials for use in future aero gas turbine engines, where temperatures can reach up to 2,000°C. These materials need to meet increasingly stringent environmental, performance and fuel efficiency targets, while ensuring Rolls-Royce maintains its international competitive advantage.
I have collaborated with Rolls-Royce on coating research and development for 20 years, and will focus my research activities on developing our understanding of next-generation coating systems.
How can your research benefit the public?
My research will help to achieve more efficient aero engines with less pollution and less noise generated during flight, which should be a benefit to everyone.
How did you first become interested in your research area?
I became interested in materials science during my undergraduate and MSc studies in chemistry. Since I also like physics and maths, I chose materials science when I studied for my PhD degree because it combines all three topics.
I became interested in coating research when I was a lecturer first at Brunel University and later at The University of Manchester due to its complexity and application in wider industry.
How does being here at Manchester help your work and research?
The University of Manchester is a great place for material scientists. Firstly we have first-class researchers in materials science; secondly we have fantastic facilities to support my research; and thirdly we have strong links with industry.
What do you enjoy most about Manchester as a city?
Manchester is a metropolitan city with various cultures and a lot of museums and Chinese restaurants.
Who or what first inspired your interests in science/engineering?
My mum was a maths teacher in school and always encouraged me to study science. Also I had very good teachers in my school – particularly for teaching maths, physics and chemistry.
What would you say to people considering coming to Manchester to study?
It is an excellent place to study and work; you can interact with many different people and enjoy your life as well.
And outside university… what do you get up to in your spare time?
I like reading and walking in parks and the countryside. There are many parks around Manchester and the Peak District is not far from where I live.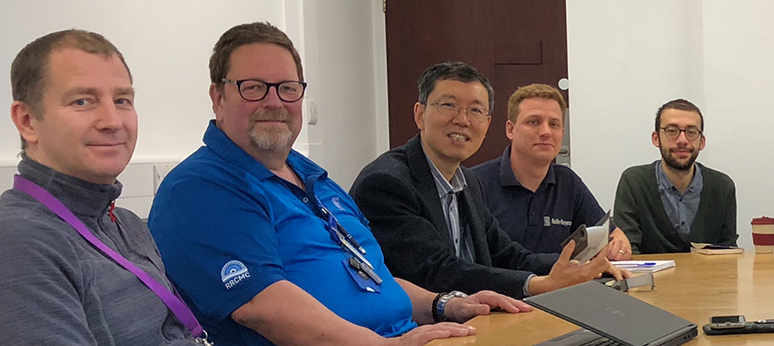 Related posts