Meet a 4th year student – Huda
Life in EEE Meet the Department Student experience 9th April 2019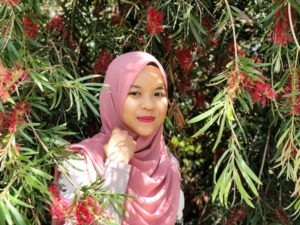 My name is Huda binti Ihsanuddin, I am Malaysian, from a region called Kuala Lumpur. 2019 marks my final year as the Electrical and Electronic Engineering student at The University of Manchester. What can I say… these four years have been an absolutely amazing journey, thanks to the Malaysian government, my sponsorship body, who made this happen.
Time flies really fast. Looking back at where I was 4 years ago, a girl who had no clear idea where life would take her but was brave enough to enrol on a course that promised a bright future, to a student who will be graduating in a few months from now. I am still unsure where life will take me but now I have clearer career goals and much better confidence to stand on my own feet.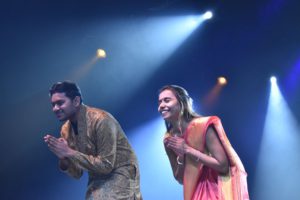 Getting involved in extra-curricular activities.
Whilst the organised structure of the MEng EEE course contributed a lot in sharpening my technical skills, I can't deny that the huge development of my skills has been made possible through my active involvement in extra-curricular activities at the University. What sets UoM apart is the diversity in the communities that exist here. It gave me tremendous opportunities to get to know other cultures and to introduce mine at the same time too. For example, when I was the Vice President of The Malay Language and Culture Society (MALECS), a society registered under the Student Union, my team and I organised a Malaysian Festival at the Student Union which received up to 1000 attendees. With the help of more than 60 volunteers, we managed to conduct lots of interesting activities like henna drawing, traditional batik designing, free food tests, fashion shows- all of which audiences could participate in. It further strengthened my belief that peace and harmony are what make this World a better place to live. It is the way to go.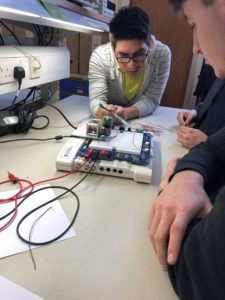 Manchester really is a place where you can meet people from all walks of life and embrace diversity. This fits my character very well; I love to interact with different kinds of people, it has helped broaden my perspective about life from different viewpoints. This, combined with my passion for engineering has resulted in me becoming a Student Ambassador for my school, helping at our UCAS visit days. I have done this for the past 2 years which tells you how much I enjoy this role.
The Visit Days run every Wednesday. We start with a lunch session (my favourite part, obviously) followed by a brief intro about the course by the school staff, laboratories activities and then laboratories demonstrations. The laboratory activities give a great chance for the visitors to have a go at doing hands-on experimentations. The demonstrations are where I find our presence as ambassadors the most helpful because we are able to explain certain things in a way that visitors can understand.
Interestingly, there are a few commons questions I often receive from the applicants and sometimes from parents, these are:
Is not distracting to live in a city based university?
Well, although some people would perceive this as a form of distraction, I see living in a big city as a convenience. For example, the gym I go to is only a 7 minute walk from University (there is no excuse to not go then!), the city centre is a 10 minute walk and the train station is literally next to our building. There are plenty of oriental markets for me to buy the ingredients I can't get from local supermarkets, all of which is also within walking distance. Busses are so accessible and frequent in Manchester that I really don't have to worry at all about getting from one place to another. For students who don't purchase the annual bus passes, they can get free ride on the 147 bus by showing their student cards!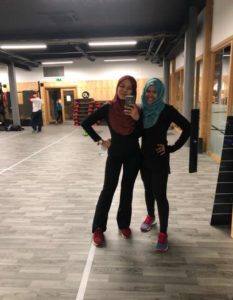 Engineering is known to be tough due to its workloads, how did you cope with this?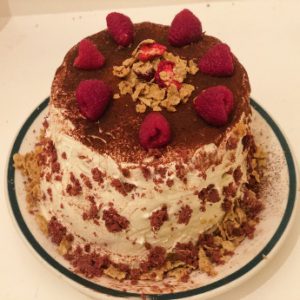 Having gone through the University for almost 4 years, I must admit that sometimes deadlines can be dreading and overwhelming, especially when you have your own individual project to work on in addition to the coursework for the modules you are taking. One of my ways to cope with stress, other than consistent sessions in the gym to keep my mind and body fresh, is through home cooking. That is my quality me-time. I like to try out different recipes, be it Malay, Korean or Japanese dishes. And I do baking as well! They say foods taste better if you share them. And it's true! Once in a while, I will take a chance to cook for my friends.
Different people have different ways to make the most of their University life but this pretty much summarises my life as a student and so far my life has been good!
Related posts