Why Mathematics?
Making it count Student experience 18th July 2018
Why Mathematics?
For over 4 years, I've been asked similar questions over a thousand times :
" Why did you choose mathematics?"
"Are you an idiot?"
"Are you crazy?"
A large number of people, even some maths students, usually feel confused why students are willing to choose maths as their major. Mathematics, which is a difficult and challenging subject for students, seems like a ridiculous choice to some. Having been a maths student for more than 4 years, I'd like to share my feelings on the subject with you.
Firstly, the greatest advantage of maths learning is the ability of logical thinking. For example, as a maths student, sometimes you need to deal with a lot of data and find internal logical connections and this will improve your analysis ability. Furthermore, after repeating the same steps many times, your logical-thinking ability will be strengthened. As everyone knows, logical thinking is a very important ability for your future career.
Secondly, almost every mathematics student is a quick learner. Since maths students usually need to solve some difficult questions which they are not familiar with, they need to learn related theorems, algorithms or coding language in a short period. Thus, you need to learn and understand new things quickly. This ability will help you a lot in your future career.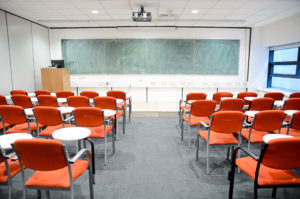 Finally, the most important thing is to be hard-working. Studying maths will push you to be hard-working and help you to cultivate good study habits, which will play an important role for your whole life. To some extent, this will decide the probability of your future success.
I used to study mathematics and applied mathematics for my Bachelor degree and I am studying MSc Mathematical Finance at the University of Manchester now. This program at the University of Manchester has a high world-ranking which is an important reason for my choice. What's more, after studying here for one year, I found this is really a worthy program, since it's a good combination of Maths and Finance. You can learn not only the key theorems in finance, but also the translation and practical application by mathematical methods, which will make the theorems more impressive and attractive.

One week ago, I finished my final exams of the second semester and that is the hardest time in the whole semester. Have you ever seen Manchester at 3 or 4am? If you don't like drinking, you may answer "No". However, it's normal for a maths student in the exam period. If possible, I hope that I could spend all the 24 hours revising since no course is easy for our major. Although the revision period is painful, the sense of achievement you can get after your exam is fantastic! And this is the reason why maths students think maths is a charming subject!
In other words, do not hesitate to be a mathematics student since there are so many benefits you can obtain. Come and join the School of Mathematics!
Stephanie
Related posts