A PhD in later life? "Don't hesitate, sign up and do it"
Departments UOM life 22nd May 2019
Not many people study for a PhD in their 70s, but then not many people are like Roy Conway.
At 72 we're not sure if Roy's the oldest person studying full time here at Manchester (or anywhere else for that matter), but he's certainly one of the most enthusiastic. For Roy – working within the Robotics and Textile Composites group in the School of Materials – his time at The University of Manchester is an opportunity to teach others what he knows:
"One of my desires was, and still is, to pass on as much knowledge and experience as possible."
This is particularly important to Roy because his area of expertise – specifically the coating, laminating, flocking and embossing of textiles – is not well documented. It is knowledge that has been passed down through generations.
Through his PhD, Roy now has the chance to share his knowledge with others.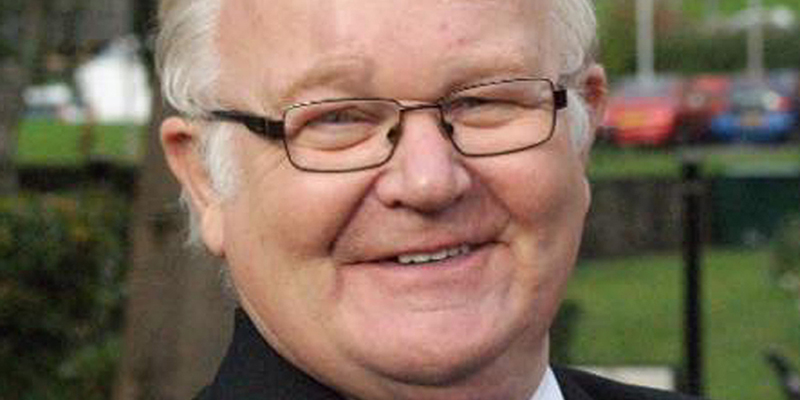 Leading to this point
Roy's research is entitled 'Coating of textiles with nanoparticles for multifunctionality' and aims to give additional properties to textile materials through adding nanoparticle material into a coating compound formulation.
His journey to this point, however, started many years ago.
He served as a laboratory assistant at a company in his family's hometown of Hyde in Cheshire, working mainly on finishes for PVC and PU coated fabrics before turning his hand to the more technical aspects of actual coated fabric manufacture. During this time he attended the John Dalton College of Technology – now Manchester Metropolitan University – and gained a Higher National Certificate in Applied Chemistry (Polymers).
Later he would move into the research area of wallcoverings, before developing a machine for the manufacture of unsupported vinyl products for automotive applications. He then travelled around the world working for a textile finishing equipment supplier – designing systems, installing and commissioning machinery, and teaching correct operating procedures. He has also given lectures across the globe on coating, laminating, embossing and flocking.
His experience in this field, to say the least, is extensive. Retiring in 2013 meant he had worked in the industry just a few months shy of 50 years.
Moving into academia
"I did not really choose to study at this point in my life, the opportunity gradually crept up on me. When I retired I was asked if I would like to be a mentor for postgraduate students, helping them with their projects and giving advice based on my own knowledge and experience – I thought this was a good idea."
Roy thoroughly enjoyed his work as a mentor because it enabled him to do what he'd always hoped: to educate younger people on the ways of the industry. It was after three and a half years of mentoring that Roy was asked if he would like to work towards a doctorate degree. He agreed, and hasn't looked back.
"My thought was that it would be a route to passing on knowledge and I happily accepted the opportunity. My hope for the future is to be successful with my doctorate and then to continue as long as possible to act as a mentor, researcher or whatever role is considered to be appropriate by the University. I do not feel ready to watch daytime television, smoking a pipe and wearing slippers."
University life as a (very) mature student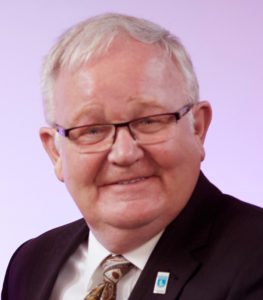 Roy hasn't been to university before, and only attended college on day release. So how has he found it? Is he treated any differently because of his age?
"My time at the University is wonderful and thoroughly enjoyable. Even though I am a very mature student, with some students being of a similar age to my grandchildren, I am not treated any differently. I do not get any special or different treatment to any other student, although I do get very pleasantly teased at times about my age. I would stress teased, in a very friendly, humorous way and nothing in any way offensive. I do have a tendency to reciprocate the teasing somewhat.
"No-one, students or staff, treat me differently even though I am in my 70s. The University itself is, and has been, very helpful and supportive. If I have ever had a question or query, it has been answered very quickly. In reality, I could not ask for anything further in terms of support from anyone. I know that should I need anything or am unsure about anything, I only need to ask – which is the same for any student, regardless of age."
Family life
While university life was somewhat new for Roy, it certainly wasn't for his family. He has four daughters and three of them have five degrees from The University of Manchester between them, as well as two master's degrees from other universities.
"They were all a little surprised when I first started the course, but are very supportive in my work, often asking me: 'What have you done at school today?' I could not continue the course without the total support of my wife, although I sometimes ask her if she is just pleased to have me out of the house all day, which I know is not really true!
"Some friends think I am totally crazy, telling me I should be taking things easy at my age. I tell them, sometimes not too politely, that I am more than happy doing it."
Advice for others?
What about other people closer to Roy's age, those who might contemplate a return to university? Would he recommend they follow in his footsteps?
"If people wish to return to any form of study, the decision is entirely their own. Personally, I would recommend it to anyone who has the desire to complete something new. It can be hard work, exhausting, frustrating – but so can normal life.
"People should consider their main reason for further study. How passionate are they for the subject? What knowledge or experiences are they able to give to future generations? Each person is different and would have to make up their own mind, but my recommendation – based on my experience here at Manchester – is simple: Don't hesitate, sign up and do it."
Away from university
Roy's enthusiasm to share his knowledge and help others, it seems, extends much further than the lab. Outside university he is a volunteer for Guide Dogs for the Blind, and in this role he acts as driver, 'My Guide' (taking blind and visually-impaired people out from their homes for trips, or taking guide dogs out to play), and speaker (talking to groups about the great work that guide dogs do).
He's also an advanced driver as a member of the Institute of Advanced Motorists and, up until recently, played bass trombone in a brass band. His life, both inside and outside the University – where he enjoys spending time with his wife, daughters and grandchildren – is a busy one.
The University is lucky, and proud, to have him. Thankfully, it seems the feeling is mutual:
"Could I be happier or more content at another university? I most seriously doubt it!"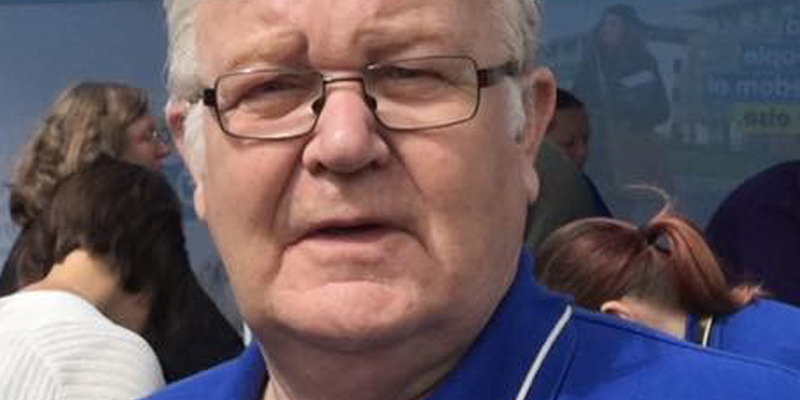 Words: Joe Shervin
Images: Roy Conway, The University of Manchester
Be sure to subscribe on our homepage to keep up to date with all the latest posts from The Hub.
Related posts