Choosing to Challenge: Gender stereotypes in primary science education
Social responsibility UOM life 2nd March 2021
Showing girls and boys that science and engineering is for everyone.
Lynne Bianchi "lives and breathes" primary science and engineering education.
Not only Director of the Science and Engineering Education and Innovation Hub (SEERIH), but also mother to three daughters, Lynne knows all too well the challenges surrounding gender equality – past, present and future.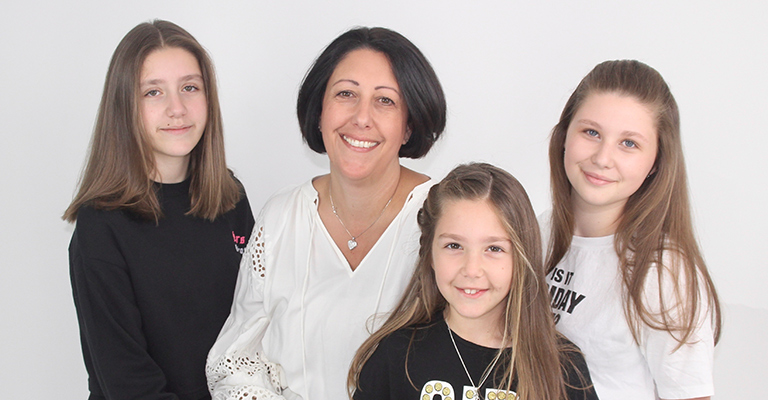 About SEERIH
SEERIH offers innovative professional development programmes for STEM teachers and educators to stimulate high-quality learning outcomes for young people. And it is this drive to improve access and opportunities for all learners, from all backgrounds, both boys and girls, that is a key motivation for Lynne.
"I am massively passionate about opportunities that young children have with science and engineering and saw that by establishing a specialist group in Greater Manchester we could close the opportunity gap for pupils," she explains.
"This means working with science teachers in primary and secondary schools to improve confidence and skills in science teaching and learning."
Hugely successful public engagement campaigns demonstrate the impact of Lynne's work. The Great Science Share for Schools (GSSfS), for example – an annual campaign that inspires young people to share their scientific questions with new audiences – reaches around 90,000 young people a year, while the Greater Manchester Engineering Challenge (GMEC), which sees seven to 14-year-olds put their skills to the test to solve real-world engineering problems, reaches approximately 8,000.
Making a real impact
"These campaigns reach significant numbers of young people from areas of high socio-economic disadvantage – which in itself is a great way to tackle inequalities, both gender and economic," Lynne observes.
And the impact is clear: the GSSfS has been taken up in 12 countries and has engaged a range of educators across the sector. In terms of the young people taking part there has been a 50/50 split between boys and girls and evaluation of the campaign demonstrates that those from low socio-economic areas achieve the same as their more advantaged peers.
Lynne goes on to add that her work with engineering in primary schools can also work to address the question of gender inequality. "By focusing on STEM and providing access and enriching opportunities for teachers and pupils, we even manage to impact on family perceptions too.
"The fact that we are promoting engineering as a discipline in schools will open up the opportunity for children to develop an identity with it from an early age – that alone is one massive step towards both girls and boys seeing this as a diverse sector to get into.
"In leading SEERIH I am very conscious to track and monitor the engagement of girls in our STEM initiatives, and I am pleased to say this often sees an equal balance of engagement. We have designed specific activities that encourage girls to meet with female STEM academics, by way of enriching their awareness of possible careers in STEM Higher Education.
"Through these pieces of work we are successful in also raising teachers' awareness, which means that those messages can start much earlier, from primary school upwards."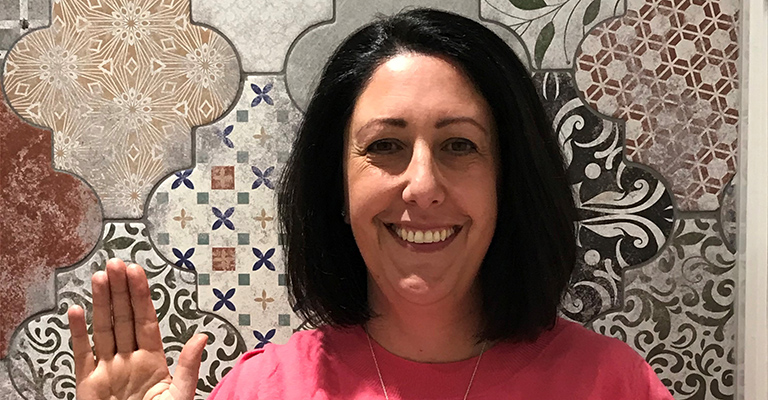 Finding the right balance
And what of her own journey? Formerly a junior teacher at two primary schools, she has been in higher education since undertaking a sponsored PhD (Education) at Sheffield Hallam University, and came to The University of Manchester in 2014.
While an early obstacle (that saw her leave the teaching profession) involved a lack of support for pursuing further academic study while in-post, a later hurdle would be one many women face: career progression while building a family.
"I have three beautiful daughters," Lynne says. "However, the implication of this was six years either being pregnant and going on or coming back from maternity leave. This definitely puts things on hold.
"Overcoming the obstacles was not to see them as obstacles but opportunities. I was clear minded enough to know that further academic study and having a family were non-negotiables, so I got on with it. I stayed connected, making sure that I took advice from people who had more experience than me, and didn't let others put me off.
"It takes bravery sometimes when you feel you're going against the norm."
The financial implications, both for further study and breaks in service, were not insignificant. However, Lynne recognises that the outcomes offer something more than monetary gain. "In actual fact, both those 'investments' have reaped much greater rewards in my life and have positioned me effectively to recoup any initial financial losses."
Setting a strong example
"It's a well-known fact that the gender balance in higher education leadership roles is weighted towards men," she adds. "In contrast, the gender balance in primary education is weighted towards women!
"I therefore observe efforts, such as the Athena Swan charter – which addresses gender imbalance in higher education – and other programmes to encourage more women into leadership positions, as a very welcome step in the right direction. With more women in positions of leadership, especially in engineering and the sciences, there will be more role models for girls and young women to learn from."
In fact, with her dedication to helping young people and an inspirational personal journey, Lynne herself offers a strong female role model for girls excited by the prospects STEM offers. With continued efforts from people like Lynne, the gender balance in STEM will slowly improve – and in our children we might be looking at the leaders of tomorrow.
Words: Joe Shervin
Interview: Enna Bartlett
Images: Lynne Bianchi, The University of Manchester, Shutterstock
Find out more about Lynne and her work in her interview for the 'Women in Science' episode of The Buzz podcast.
Find out more about SEERIH and the Great Science Share for Schools.
Find out how others throughout the Faculty of Science and Engineering are 'choosing to challenge' this International Women's Day.
diversityengineeringInternational Women's DayoutreachscienceSTEMWomen of STEM
Related posts