Tyndall x Massive Attack: Continuing the pursuit of low-carbon music
Our partners Research impact and institutes 18th March 2021
A year on from the first COVID-enforced lockdown, and in the week Professor Carly McLachlan has spoken at the Digital, Culture, Media and Sport Committee on the future of UK music festivals, we provide an update on a unique project between Tyndall Manchester and legendary electronic band Massive Attack.
A lot can change in one year.
Rewind to January 2020 and here on The Hub we were reporting on how, against the backdrop of a burgeoning British music scene, Tyndall Manchester had joined forces with trip hop legends Massive Attack to examine the environmental impact of this – seemingly – unstoppable industry.
And then… COVID-19 happened.
Live music has been just one casualty of a pandemic that's impacted almost every aspect of our lives – but, thankfully, Tyndall and the band are undeterred in their quest. We caught up with Director of Tyndall Manchester Professor Carly McLachlan to see how the project has evolved over the past 12 months, despite the challenges posed…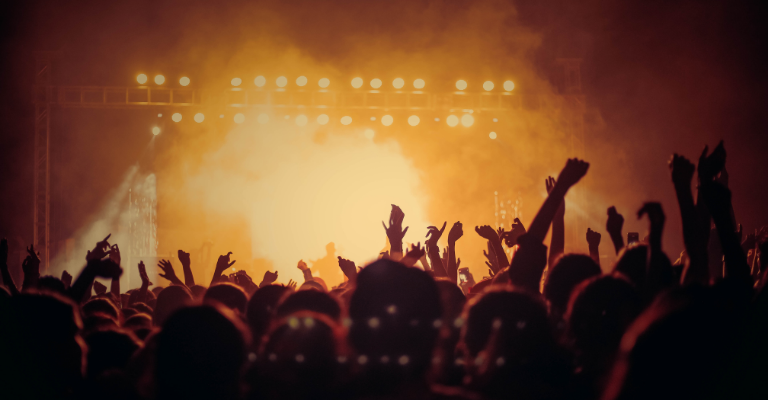 Repositioning the project
"We had been hoping to deliver results by [last] summer, but COVID has delayed us so we've had a bit of a pause," explains Carly, a Professor of Climate and Energy Policy in The University of Manchester's Department of Mechanical, Aerospace and Civil Engineering. "With the music industry really struggling through COVID and all of the restrictions that has brought, we've instead repositioned the project a little bit – to think about, as we reassemble out of this crisis, how do we do it in a way that is low carbon?"
The collaboration between the famous electronic Bristol outfit – formed in 1988 and known for hits such as Unfinished Sympathy and Teardrop – and the Manchester branch of the Tyndall Centre for Climate Change aims to obtain, then analyse, data from the band's touring schedule. This information can then be used to inform the wider music industry, and help towards the ultimate goal of decarbonisation.
Carly continues: "We started out looking at understanding the tour emissions for Massive Attack; so looking at where they go, how they get there, what equipment and crew they take, routing, and how much energy they're consuming at venues, and looking also at audience emissions across that tour cycle.
"So that they get a sense of their baseline, but also if you vary things, what impact that has. So if you vary the way that you're transporting things or how much you're taking, or the routing or how your audience got there, then looking at the difference that can make to the emissions of a tour.
"But we're also now looking to the next part, which is about working with different people from across the sector to say: 'what are the big challenges here and how can we tackle them to have a much lower-carbon live music experience?'
"And that's where I think it gets really exciting, because you've got to get stuck into those things that are difficult to decarbonise, that are difficult to do differently, and things we've done in a particular way for a long time. As we look forward to a time where live music can return as we emerge from COVID restrictions, there is a clear opportunity to think about how we can reassemble the sector in a much lower carbon way."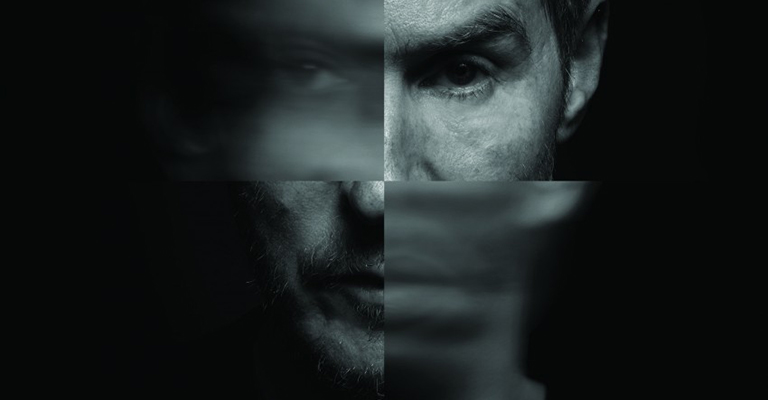 An exciting collaboration
Despite the obvious COVID-related setbacks, the project has pressed on – and there are hopes of a live music event at some point in 2021.
So what has Carly learned from the collaboration so far? "My key takeaways are that it's a lot of fun to work with the band because they are so up for this that they just get on and do things!
"While we're doing the calculations about emissions from the tour, they have made a relationship, with Liverpool City Council, to work out how we could actually trial this. How could we trial having super low-carbon music events?'
"They very kindly pull us into that as well, and say 'what do you think? Where do you think we could do things differently? What would you like to trial? Can you test and evaluate this for us?'
"So it feels like quite a compressed timeline compared to what you might think of as a traditional research process, where you would do some research, try to discuss and communicate it, and then get some buy-in for your recommendations. Instead here we're kind of doing a lot of these things all concurrently, which feels exciting and actually the kind of pace we need to move at to decarbonise all kinds of activities.
"We have to try lots of different things – to kind of fail fast, work out what the right option is, and then get on with deploying that and working with people to spread that more."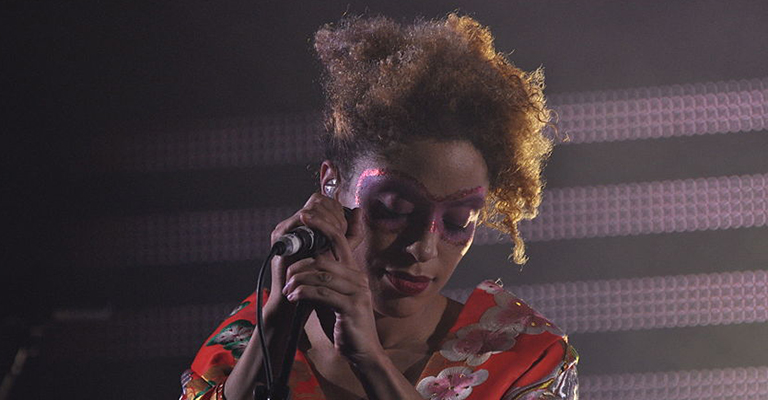 What's next?
With a clearer pathway out of restrictions comes hope that the wheels of the music industry will turn once more. So what's next for this unique collaboration? "Next for the project is some workshops and interviews with the band, as well as with colleagues from across the sector, to really look at this decarbonisation pathway, and how to reassemble and do things differently," Carly adds.
"Then we'll communicate about that pathway, which will have been co-developed and built with them, but then also plans for live music in Liverpool [this] year.
"So while that is being driven by others, we are involved in those discussions and we hope that we can embed some of the ideas coming out of that work into that project and see how they work in practice, and see whether they deliver the kind of reductions that we would like them to, and whether they also deliver an event that is good for audience members – and that the band and crew find rewarding too."
When it happens, the return of live music will be celebrated around the world. It will bring joy, excitement and a renewed optimism.
Hopefully, it will also return with a renewed focus on how the industry can support a transformation in the impacts of touring.
This remarkable collaboration will surely have an important role to play.
Energy is one of The University of Manchester's research beacons – examples of pioneering discoveries, interdisciplinary collaboration and cross-sector partnerships that are tackling some of the biggest challenges facing the planet. #ResearchBeacons
Words: Joe Shervin
Interview: Jo Cross
Images: Giulia Ciappa, Giulia Ciappa, Canva, Massive Attack
Be sure to subscribe on our homepage to keep up to date with all the latest posts from The Hub.
climate changeCOVID-19engineeringenvironmentMechanicalMechanical Aerospace and Civil EngineeringscienceTyndall Centre
Related posts