International Experience at UoM: Xuexiao Shan
Student experience 20th July 2020
Xuexiao Shan has now completed her undergraduate degree in Environmental Science at the University of Manchester. In this blog post Xuexiao shares her experiences of studying, volunteering and working as a Student Ambassador for the Department of Earth and Environmental Sciences.
My name is Xuexiao Shan, a Chinese student who moved to Manchester for two years. I joined a 3+2 program which means I studied in China for 3 years and studied in the UK for 2 years to complete a bachelor's degree. In some people's eyes, they may think this takes too long to study for a bachelor's degree, but in my view, I have experienced different educational modes and I really enjoyed it.  Here, I am pleased to share my wonderful experience of these last two years.
It was my first time going abroad, everything for me was new and strange. In the beginning, I was worried that I would not fit in this environment, but my worries were cleared up after a few days.
I chose to live in University halls of residence before I came here as I wanted to practice speaking English and make more friends. The Whitworth Park Accommodation provided great opportunities for me. My flatmates came from all over the world, sometimes we shared knowledge of our national cultures and cooking skills! I learned a lot from talking with them and it felt like they knew more about China and my hometown from me! Another thing I enjoyed a lot in university accommodation was the number of activities, like karaoke night, pizza night, the pub quiz, movie night and yoga sessions. Of course, they had to be stopped after Covid-19 breaking out, but the ResLife (accommodation) staff tried their best to move those activities online to enrich our lives.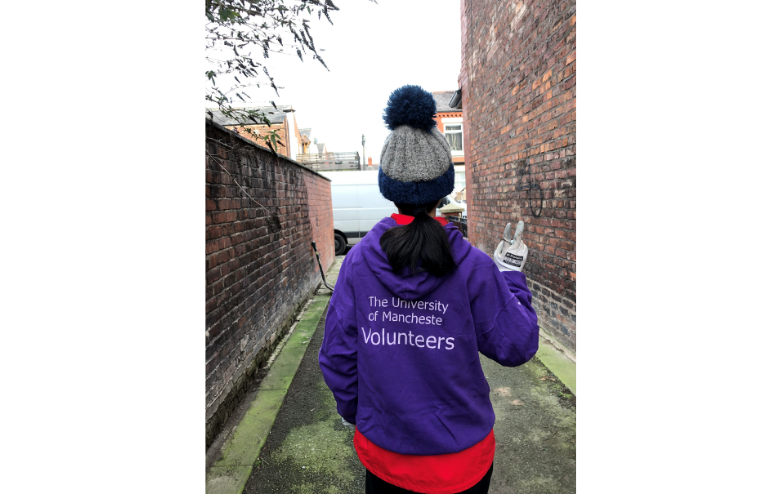 There are many societies and communities within our University and I was pleased to join the UoM Sport Community as a volunteer. It gave me a fantastic chance to volunteer in a world-class competition – the 2019 World Taekwondo Championships. I worked as a flag bearer in the opening ceremony and did instant video replay in the games. During this activity, I worked with people from different countries, learned the rules of Taekwondo and some camera techniques. More importantly, I became more and more confident and felt a sense of achievement in the volunteer experience. In the final year, I took the role of student ambassador for our department, working with the staff and talking to school groups and applicants at events. The experience made me more outgoing and I am so glad that I made the most of this opportunity.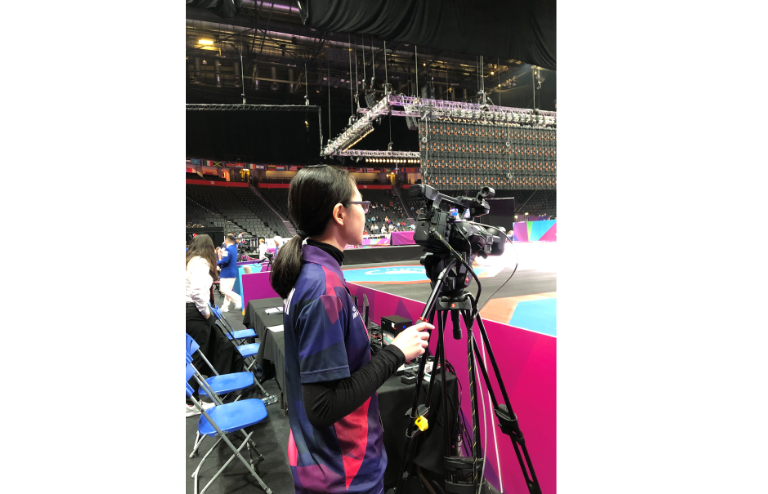 As for the course, I was attracted by a module called 'Planet Earth: Its Climate, History and Processes'. It introduces a holistic perspective to Earth sciences and gives an overview of how the history of evolution has contributed to the development of the modern environment. The staff here are knowledgeable and friendly. One thing that impressed me most was that we explored the Manchester Museum to find answers to an assignment by ourselves. It guided us on how to use a museum as a learning resource and exercised our ability to learn independently. As a student of atmospheric science, it was my pleasure to join the Special Interesting Group in Meteorology which is operated by Prof. David Schultz. He introduced some interesting weather phenomenon to discuss every week, which really broadened my horizons and increased my love of meteorology.
As a student at the University of Manchester, no matter whether you come from the UK or overseas, my only advice is: do not be shy. Everything you have tried now is for a better self in the future. Thank you to UoM and DEES for giving me the chance to achieve what I want to do and help me get closer to what I want to be. I am going on to study Environmental Engineering at Imperial College London, to learn more about how to improve and maintain our environment. And I am sure I will miss this place and the time I spent here.
climateEnvironmental ScienceEvolutioninternational experiencemeteorologysportstudent ambassadorvolunteering
Related posts