Environmental Science in Action: Martha Finn's Next Step
Student experience The next step 6th July 2021
We caught up with BSc Environmental Science student Martha Finn as she looks ahead to exciting new projects on the graduate scheme with Mercedes AMG High Performance Powertrains. In this post, Martha discusses her internship at General Electric, her final year project, job hunting and the student experience as well as her next steps.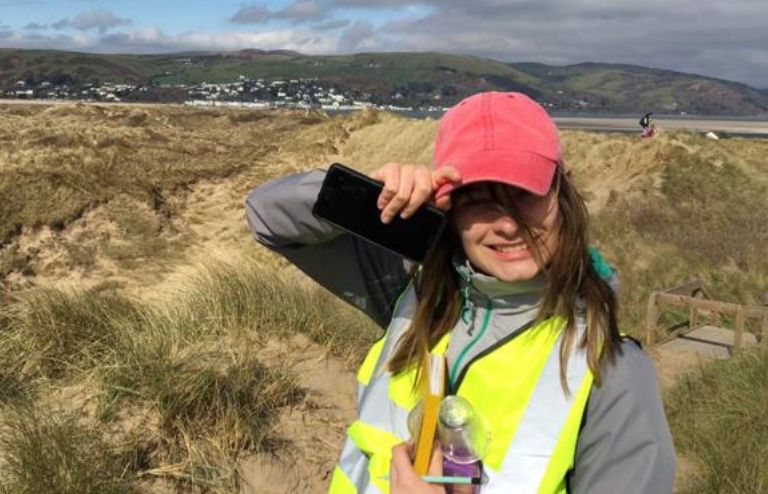 What programme are you studying at UoM Earth and Environmental Sciences? 
I am currently on the BSc Environmental Science with Industrial Experience programme. I am currently on the old version of the degree where there were no pathway choices, however over the course of my degree I have tailored my options to suit the atmospheric and climate science pathway.
You completed an industrial placement at General Electric (aviation systems) Southampton – what did this involve? Was it a worthwhile experience?
My role was Environment, Health and Safety Intern. My routine responsibilities included being the Environment, Health and Safety representative for the Assemblies Department at daily meetings, conducting the EHS Induction training and completing routine site safety inspections. I also had ownership over bigger projects, including planning, coordinating, and conducting the safety risk assessments for five production areas of the business, writing and submitting the annual Environmental Performance Report for the whole site to the Environment Agency and assessing employee exposure to vibration and communicating the findings to each production department.
Overall, it was definitely a worthwhile experience. I learnt so much about the working environment and really enjoyed applying the knowledge gained during lectures. Additionally, learning new skills associated with health and safety was a really enjoyable part of the year and has opened my eyes to the range of careers that can stem from an Environmental Science degree.
Do you think your industrial placement contributed towards securing you a place on the graduate scheme for Mercedes AMG High Performance Powertrains?
Yes definitely. My graduate role is also in Environment, Health and Safety, so having a year of directly related experience really helped during the application process. Mercedes AMG High Performance Powertrains is a Formula One and Formula E engine manufacturer and makes the engines for four of the F1 teams currently on the grid this year. I am so excited to start my career in motorsport, and working with Mercedes will definitely be an action-packed experience.
How did you go about applying for graduate schemes and placements? Do you have any advice to students considering this?
I searched for roles to apply for on LinkedIn, Glassdoor and the university careers portal Careerslink. In preparation for applying to placements I would recommend taking on extra-curricular responsibilities such as committee leadership positions, student representative or volunteering positions. Doing these will help your CV stand out and give you an opportunity to talk about leadership positions you have held during job interviews. Applying for jobs can be hard work and requires perseverance, so I would say give yourself credit for taking the first steps and keep the faith!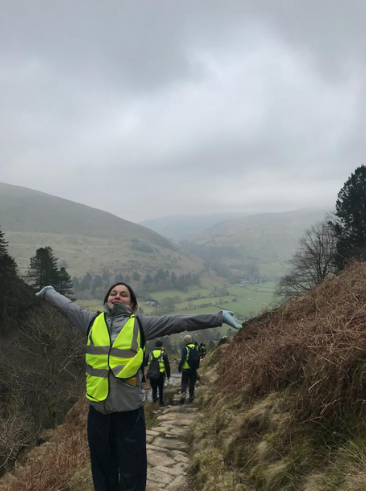 What has your student experience been like? 
Overall, I have really enjoyed studying at the University of Manchester. Manchester is such a fun place to live, and there is something for everybody to enjoy in this city. I have been an active member of the University of Manchester Trampoline Club since my first year and have met so many great people through this club. I am on the committee and coach other members of the club. Both of these activities count towards the 'Step Up and Lead' aspect of the Stellify award. I previously volunteered at Manchester Central Foodbank which is on campus and is the first foodbank set up and run by students in the UK. I am also a part of the University of Manchester Surf Club and my friend from this club persuaded me to apply for the role at Mercedes!
Can you tell us what your final year project is about and how you've conducted this?
My final year project was titled 'Using Facebook's Prophet Model to predict NO2 ​concentration as a function of meteorological variables' and it was supervised by Dr David Topping. I used meteorological and air quality data from the University's in-house monitoring station, the Whitworth Observatory for the project. I created a simulated historical forecast with Python to predict air pollution along Oxford Road. This project was solely computer-based, and I learnt coding, which has been a valuable skill to learn. Writing my dissertation has helped me to analyse large volumes of data as well as synthesising and evaluating information from a variety of different sources, which are important transferrable skills employers will be looking for.
air qualityatmospheric and climate scienceEnvironment AgencyEnvironmental Sciencefinal year projectFormula EGeneral Electricgraduate schemeshealth and safetyMercedesmeteorologyPythonsocietiesstudent lifevolunteeringWhitworth Observatory
Related posts