International Student Profile: Evgenia Dubinskaya, Russia
International student profiles Student experience 26th May 2020
My name is Evgenia, currently I'm 21 and I come from Moscow, Russia.
Why did you want to study Chemistry at Manchester?
I decided to study at The University of Manchester, because I liked the course structure for Chemistry and I'd heard a lot about Faculty of Science and Engineering's reputation.
What do you enjoy most about the course? And the city as a whole?
I guess, what I enjoy the most is the weekly structure of my course. Labs take plenty of time, which is necessary; however, you have enough time to focus on lectures and other stuff. Manchester itself is a lovely city, especially for a student: you have so many things to do, yet the city is very compact and everything is very close.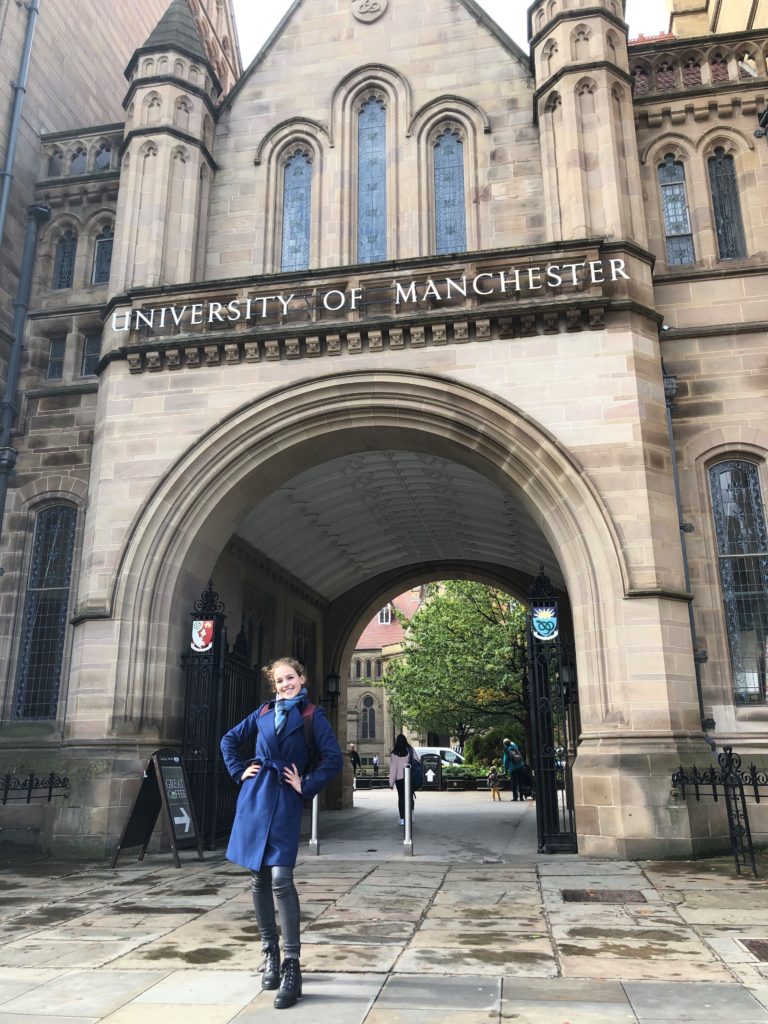 What did you do immediately prior to starting your degree?
Before I started my course, I was doing my A Levels in a boarding school down in Surrey.
How do you see your time at The University of Manchester helping with your career plans? Has it altered them at all?
I guess I only started thinking about my career this academic year when I started applying for a placement, and Manchester uni helped a lot with that. It had a lot of job fairs and other events where lots of huge companies would be represented.
It didn't alter my career plans, instead it helped me to do my research about what I actually want to do with myself in the future.
What advice would you give to someone considering coming to Manchester to study Chemistry?
One of the important things I found out during first year, which can be very useful for future, is that UoM allows its students to apply for a BP scholarship. I haven't met anyone who knows about it from other universities.
I never regretted choosing this university, because I love the atmosphere a lot.
…And outside of University, what do you get up to in your spare time?
In my spare time I do a lot of sports, triathlon in particular. I also work part-time in Manchester City centre in a running show, as I have enough time to fit everything in together with my uni work.