The Wellbeing Blog: How to Look After Your Wellbeing When Starting University
Student experience Welcome to Chemistry 24th September 2020
Hello and a big welcome to all of our new students! 🙂
In this blog we'll be focusing on some top tips and ideas for navigating the start of your University journey. This new chapter can often feel overwhelming so it's important to take a moment to reflect on your wellbeing throughout your first few weeks…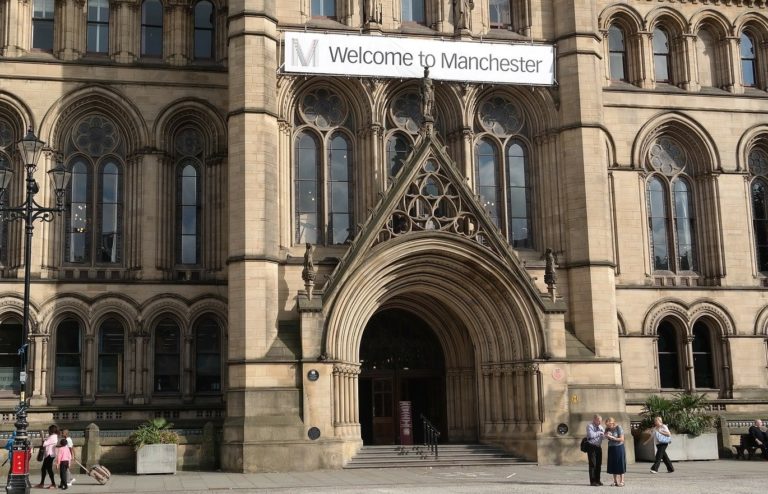 Remember you are not alone
However you are feeling about starting university, it's likely that there are thousands of students feeling exactly the same. Remember that your new flatmates and classmates are in the same boat as you and are likely to be experiencing the same emotions… even if they don't show it! Try asking your new peers how they are feeling about the move and spark a conversation that could be beneficial for both of you.
Find out what support is available
Your first couple of weeks might feel like a blur of induction Zooms calls and presentations so it's easy to feel overloaded with new information! It's a good idea to make a note of the wide range of support services available to you and how to access them- even if this isn't something you need right now.
Don't worry if you don't manage to do this though, as links and information on the University's Support Services can be found in our handy 'My Welfare' section in your Blackboard Common Room which can be accessed throughout the year.
Don't overload yourself
Welcome Week can feel like a perfect opportunity to get out and take every new opportunity offered to you but it's important to carve out some time to relax and reflect on how you're feeling. Many societies, events, and social groups will be having a slow start this Academic Year due to social distancing restrictions so there will be plenty of opportunities later in the semester to engage with these… you don't have to do it all in your first week! Remember that you are going through a big change in your life; whether moving from oversees, another area of the UK, or even continuing to live at home, starting a degree course is a big step and it's important to give yourself time to process this.
Make yourself at home…
For students who are moving into Residential Halls/new accommodation for the first time, this might feel like a daunting time. Try to make your new space feel as homely as possible- photographs of family and friends, familiar items and smells, and treasured keepsakes can all help you to feel at home in your new surroundings. Perhaps arrange a time to call or video chat with your friends or family during these first few weeks so to help you feel connected.
Make new acquaintances
So, this is the part that a LOT of students will be most worried about… will anyone like me? What if they're not like my old friends? Will there be people here like me?
These are all completely natural and common worries so, firstly, remember that your new peers are likely to be feeling exactly the same. Don't worry if you haven't made a life-long BFF pact with your new flatmate straight away; this is a fairly unrealistic expectation and these things take time. There are over 40,000 students at the University of Manchester so there will be a group of friends out there for you!
Why not look into joining a team or society, or starting a new activity? There are lots of great ways to meet new people (even if this might just be over video call at the moment) and UoM has a wide range of groups to suit your needs and interests. Ranging from social groups for International Students, to the 'Hummus Society'… there's something for everyone!
Check out the Students' Union Page  for more information on social events and societies.
Incorporate wellbeing into your new routine
Wellbeing looks different for everyone, so there is no right or wrong thing to do here. Have a think about which activities help you to feel positive about yourself and promote good mental health for you personally. This could simply be reading a book and turning your screens off for half an hour each day, or joining a local yoga group. There are plenty of activities, sports, groups and events around Manchester so have some fun exploring!
Ask for help
If you feel that you might need some help to look after your wellbeing during this new step then there are plenty of places to turn. Check out the links below, or email me on Jessica.hingley@manchester.ac.uk if you'd like to discuss this further…
The Counselling and Mental Health Service
About me
My name's Jess and I work in the Department of Chemistry as a Student Support Administrator. I have a background in pastoral support, safeguarding and education, and am passionate about supporting the mental health and wellbeing of students. You can get in touch with any questions or suggestions by emailing Jessica.hingley@manchester.ac.uk or follow on Twitter for more related content @HingleyJess
Related posts