#MondayMaterials Episode 10 – Rachel Parker-Strak
Meet the Department 12th October 2015
So today the #MondayMaterials series hits double figures. What better place to do that than with Rachel Parker-Strak, a lecturer and part time PhD student in the Design, Fashion, and Business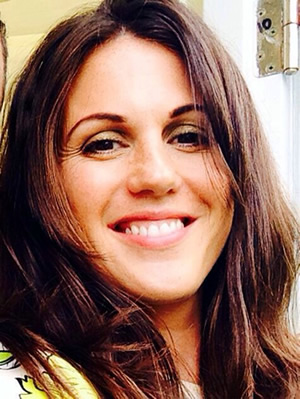 area of the School.
I first met Rachel while attending one of the School's Discover Days. These sessions offer A-level students the opportunity to come to the University and experience taster sessions of the courses and units they would study if they came to join us here in Manchester.
Rachel ran one of the sessions I attended – getting potential students to create mood boards and come up with their own fashion product ideas. The way she interacted with the students made me think she'd be a great subject for the blog, so I was pretty pleased when she agreed to be interviewed:
Hi Rachel. Thanks for chatting with us. Can you please describe your research, for the layman, in ten sentences or less?
Okay, so I'm researching into fashion product development. This includes looking at pretty much all the areas that are connected to the development of product in the fashion industry.
It sounds quite basic but there are quite a lot of people, areas, techniques, and strategies that are involved in the whole process.
Great, thank you. Could you tell us how your research could benefit the general public?
Well I'm hoping that my research will benefit the general public by firstly benefiting industry.
Industry will hopefully be able to use the sort of things that I've discovered or researched into to develop products a lot more successfully. Hopefully consumers will then get exactly what they're wanting on the high street.
And how did you first get interested in your research area?
I'm originally from industry. So, for ten years I worked as a fashion designer and in other areas such as buying and product development.
So originally I came from that kind of background, it's what I've always done. So I recognise, and I've experienced, some of the issues and problems that exist in this particular area.
From then, once I moved into academia, I was able then to develop my own research into things that have been personal experiences but which are also happening in the industry today.
Was there anyone or anything that first inspired your interests in fashion?
I find it difficult to put my finger on that, I'm not quite sure if there's one particular person.
I think – well, I love fashion, and I love British high street fashion. I think we've got an incredibly fantastic industry out there that's unique to the UK.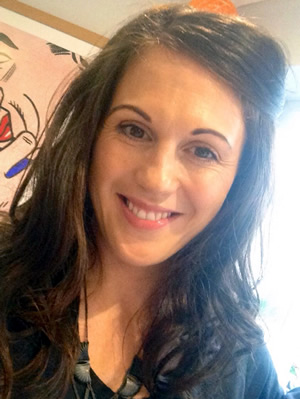 So you could say that if I'm inspired by anything, I'm inspired by our UK retail giants. You know, your likes of Philip Green and right up to Stella McCartney. People who have come from the UK and still sell and trade, not only at the higher end – the designer end, but right down to the British high street. Your Topshops and that kind of thing.
Can you tell us a bit about your other interests? What do you do in your spare time?
My interests outside of work are connected quite heavily to my family. I have two small children under five so a lot of my time, when I'm not researching or teaching, is spent with my family.
Like I said previously, I love fashion. So I'm always interested in what's going on in the industry – from fashion shows and exhibitions to generally just going out and seeing what's on the high street.
Shopping! Who doesn't love that?
Lovely answer – thank you! Great to hear that you get to do what you love for a living. So, last but not least, can you tell us a bit about how being here in Manchester has helped your research?
Being in Manchester – it's a fantastic place to research! Outside London it is the next stop in the UK's fashion capitals.
We've got everything here you could possibly want!
Being at the University is fantastic because of the connections with textiles that will hopefully help develop my research with a unique point that no other researcher has got.
Thanks, Rachel – what a nice way to celebrate our tenth episode! I love the fact that we can switch between fashion, metallurgy, graphene, and regenerative medicine all within one School.
And on that note – thanks to everyone who has been reading the series so far. Please feel free to let us know what you think of it in the comments.
We're with Professor Stuart Lyon in two weeks' time, taking our very first foray into the world of corrosion!
FashionHigh street shoppingPhilip GreenResearchSchool of MaterialsStella McCartneyThe University of Manchester
Related posts