Graduating from CEAS
Student experience 17th August 2016
Hi guys. Sorry it's been a while. I've had an extremely busy summer and just the other week I started my new job, so it's been a squeeze to find time for the blog. This will be my final blog post for the school, and fittingly it's about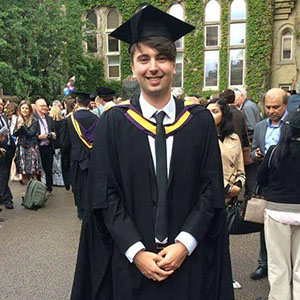 graduation day. Hope you enjoy it!
Graduation. It is a momentous and life altering day. It's the day you begin your post-student life, a thought which, depending on your plans beyond university, can be either scary or exciting. Regardless of your thoughts of life after pot noodle dinners and spending time at the pub when you shouldn't be (and studying endlessly, of course), the day itself is a day for celebration.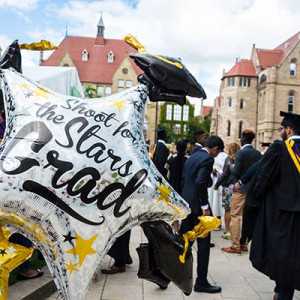 The feeling of happiness and excitement was palpable as I headed into University Place to begin my graduation day. It was full of a fresh set of Bachelors and Masters of Chemical Engineering, all chatting, smiling, and posing for pictures with friends and family. Course mates who had spent long nights together in The Mill now knew, as they were on the brink of graduating from The University of Manchester, that the work had been worth it.
The ceremony started at 10am, the first of the day, and took place in the beautiful Whitworth Hall. The graduates-to-be, dressed in robes and hats adorned in Manchester colours, were joined by friends, family, and lecturers as Martin Schröder, Dean of the Faculty of Science and Engineering, and Professor Chris Hardacre, the Head of The School of Chemical Engineering, gave moving speeches regarding the history and future of The University. Graduates then collected their degrees while proud family members looked on.
After the ceremony, students moved into the graduation tent where cakes, drinks, and music were provided. Fellow third year Miu Shan spent the day catching up with friends and taking advantage of the rare Manchester sunshine by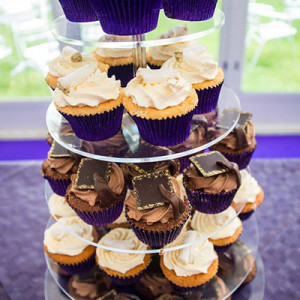 taking plenty of photos. Chatting to her over some cake in the tent, she commented "I can't believe I've finally graduated after 3 years! It's finally time to say goodbye, thanks for the memories Manchester!" Fourth year Tom Hanneman was equally jubilant. "Gutted to be leaving the Uni but so pleased that it's been such a great day. Time to put the degree to use now!"
Once the cake had been eaten and the champagne had been drunk, students moved on from the graduation tent to continue the celebrations with their families, many heading out for more food and drink. Regardless of what each graduate had planned afterwards, it had been an unforgettable day.
Words – Sam Peckett
Related posts