From Malaysia to Manchester: Miew Ki's international student experience
Student experience Undergraduate 1st June 2021
Hey there, my name is Miew Ki and I'm a third-year MEng Chemical Engineering student at the University of Manchester from Kuala Lumpur, Malaysia.
What sparked my interest in chemical engineering was my curiosity of the process behind the items we use and the food we consume on a daily basis that later drove me to do some research where I discovered that chemical engineering was the basis of everything that we consume. The ability to integrate my favourite subjects – Maths and Chemistry – and that it could open a number of doors for me in the future due to its versatility, was what had finally led me to choose chemical engineer as my career choice.
Having only visited the UK once before entering university, I could only make my decision on my choice of university through my research online. I came to find that Manchester was one of the most diverse cities in the country with a vibrant city life and that the University of Manchester had some of the best facilities for chemical engineering within the country, ultimately leading me to making it my first choice. Furthermore, who wouldn't want to study the subject at the birthplace of chemical engineering?
Are there are any modules or research in your course that you've particularly enjoyed?
As a huge advocate for environmental sustainability, I was thrilled when there was a Sustainability Development and Industry module in the first semester of my third year. This module has provided me with the knowledge of the different aspects of sustainability in industry, which interests me as I hope to pursue a career towards sustainability in the future. Another module that was particularly interesting was my design project that I have just completed in the second semester of my third year, where my group and I had to design a conceptual design of the sustainable production of green diesel (HVO). This project had given me the opportunity to apply my knowledge that I have learnt from the past few years of the course and to experience the process to design a production plant and its operations.
What are your experiences as an international student studying at Manchester?
When I first came to Manchester, I was all alone by myself in an unfamiliar country which was a daunting experience due to the cultural differences and loneliness. However, after making new friends through meeting my hallmates and course mates, the loneliness slowly abated, and I finally adjusted to university life in a foreign country far away from home. Although not a completely smooth ride due to not being able to see my family for nine months and the time difference which made it difficult to communicate with my family and friends, having the opportunity to explore another country and to meet people from diverse backgrounds from all around the world made the experience worth it. Moving into a large city such as Manchester was slightly intimidating but coming from a city like Kuala Lumpur, I quickly adjusted. Through exploring the city and its diverse culture, entertainment scene, and the range of cuisines, Manchester quickly became a second home for me.
What are your student experiences outside of your course?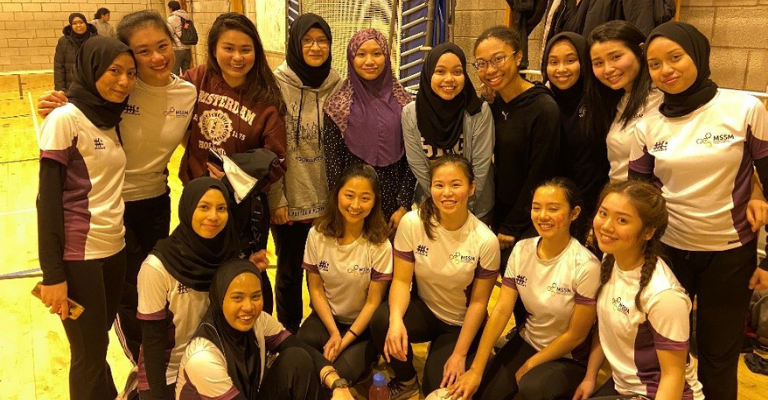 The main society that I joined was the Malaysian's Student Society of Manchester that allowed me to connect with all the Malaysians at Manchester and which I then later joined the netball team. We get together to train two times a week and often go for games around the U.K. to compete with the Malaysian societies from different universities where I get to travel to cities outside Manchester like Leeds, Sheffield, and Warwick.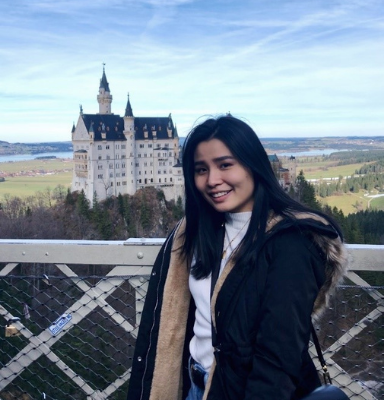 Being from the other side of the globe, the chances for me to be able to travel around Europe were very few and studying in the U.K. has given the perfect opportunity for me to do just that. During the holidays within these few years at university, I managed to travel to countries like Italy, Germany, Austria and Amsterdam, to name a few.
One of the main highlights of my university life at Manchester was when I joined the Dog's Unleashed society to volunteer at a dog shelter at the outskirts of Manchester at local Manchester's Dog Home. Being an animal lover, I could not pass the chance of being able to interact with the dogs at the shelter and to be able to walk them. It was a heart-warming experience and a memory I would treasure even after graduating university.
If you're interested in studying MEng Chemical Engineering like Miew Ki, take a look at the course webpage.
BloggingCEASChemical EngineeringInternational StudentSustainabilityUndergraduateUniversity of Manchesterwomen in engineeringWomen in STEM
Related posts