#ChemEngCatchUp Episode 9 – Professor Chris Hardacre
Meet the Department 30th August 2018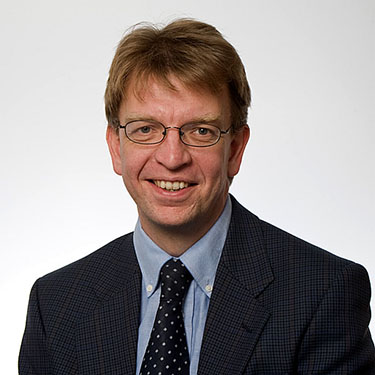 Hello all. We are, amazingly, already nine episodes into #ChemEngCatchUp today! It's been a superb mix so far, talking to researchers at all different stages of their career and learning a lot along the way. I certainly feel much more informed about Chemical Engineering than I did 9 episodes ago.
This episode promises to be a particular highlight, though. And how couldn't it? We're with our new Head of School Chris Hardacre. Chris has had a few months to settle in now, so I thought it was about time I turned up with a camera and my trusty list of questions. I'm happy that I did:
Hello Chris. Welcome to the blog – and perhaps more importantly, to the school! Can you start by describing your research, for the layman, in ten sentences or less?
Our research is based on heterogeneous catalysis and ionic liquids. The ionic liquids research is associated with molten salts – salts that are liquid at room temperature. They're involatile, so we tend to try and use them to develop new processes for the chemical industry. So, for example, separations. Whether they be evaporation type separations or liquid/liquid type separations (removing things out of water, for example).
Our heterogeneous catalysis research is based on solid materials, either in a gaseous environment or a liquid environment. And these are used for emission control, for example in a car exhaust. Or to make fine chemicals. Or to make clean, sustainable energy.
Brilliant, thank you! Could you tell us a bit about how your work can benefit the public?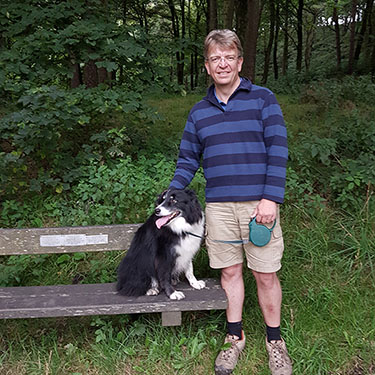 The whole idea about both the catalysis research and the ionic liquid research is to try and reduce the environmental and energy impact of the processes that we want to undertake. For example, in a car exhaust what you want to be able to do is run your car as 'fuel lean' as possible. So in other words, to be able to develop a fuel efficient engine. But that means that you need to be able to try and remove, for example, the nitrogen oxides and convert those into nitrogen under an oxidising environment. You want to be able to do that, though, as efficiently as possible without injecting fuel into the exhaust stream.
The whole idea, really, is to try and make sure that the catalysts are fuel efficient, that they require very little energy, that the ionic liquid processes we develop are also energy efficient, and, particularly, if we can make use of biorenewable resources and reduce down the impact of fossil fuels.
And how did you first get interested in your research area?
I was inspired by a lecturer at university, during my undergraduate degree. He was doing research in catalysis and surface science. I went to see him and he inspired me to do a PhD in catalytic convertors sponsored by a company, Johnson Matthey, who make about 50% of the world's catalytic convertors.
And from then onwards I just got more and more interested in science. And particularly the application of science into technology.
Going back a bit further, then, can you tell us who or what first inspired your interests in science and engineering?
That would probably be my father in the first instance – he was a PhD chemist.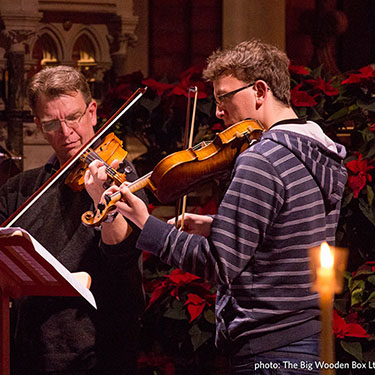 He developed an interest in how things worked, generally. How does soap work? Why do you get a furriness inside of an immersion heater? This type of thing.
And then I was very grateful to have two very, very good  teachers at school. A very good maths teacher and a very good chemistry teacher. Both of which inspired me as well.
Moving away from work for a question, could you tell us a bit about your other interests? What do you get up to in your spare time?
The spare time that we have now is basically to try and rebuild our house. We just bought a new place which requires quite a lot of work.
Apart from that I like to go running, I play the violin, I sing in a choir. So I don't have that much spare time, but I like to use it for that kind of thing.
Great stuff – good luck with the house! This last question might be hard for you, considering you've only been here for a few months. But could you tell us how being here in Manchester helps your work and research?
I think it's just the variety of activities that are going on here in Manchester. It's a very large university with a huge number of possibilities for engagement and collaboration.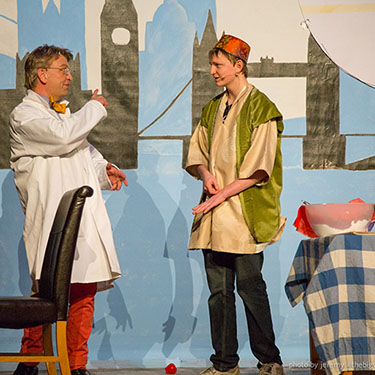 The facilities that are here – for example in the x-ray tomography side of things, the electron microscopy suites, the facilities we have over in the James Chadwick Building – all of these are very, very versatile and will definitely benefit our research moving forward. I look forward to trying them!
Well we hope you get some great research done on them, Chris. And we'll look forward to hearing more about it. Thanks so much for taking the time out of your schedule to talk to us – we greatly appreciate it! It's been great to hear more about your work and inspirations.
To the rest of you, come back in a month's time. We'll be chatting to a PhD student for the first time as we meet with Emily Cooksey. See you then!
CatalysisChemical EngineeringFossil fuelsPhDSustainable energyThe University of Manchester
Related posts