Get to know your academics… Rosa Cuellar-Franca
Meet the Department Teaching 1st April 2019
Specialty: Sustainable Chemical Engineering
Can you please describe your research, for the layman, in ten sentences or less?
My research focuses on the environmental and economic assessment of industrial processes, so that we can identify more sustainable ways to produce every day products such as food and fuels. I do this by taking a life cycle thinking approach, which considers the impacts caused by the different activities involved in the life cycle of a product. These include the extraction of raw materials, their transformation, application or consumption, and transportation and waste management required in between. Life Cycle Assessment (LCA) is one of the main environmental management tools that I employ in my research. In the case of the carbon footprint, for example, LCA allows me to estimate the impacts caused by the different greenhouse gas emissions along the supply chain of a product or process, and identify opportunities for improving their environmental sustainability performance.
I am currently involved in projects related to carbon capture storage and utilisation technologies for climate change mitigation; sustainable waste management, and energy saving/recovery opportunities in the food sector; we are also looking at ways of integrating different sustainability parameters in chemical process optimisation.
What first inspired your interests in Chemical Engineering?
I have always been curious about knowing how things are made, and with chemistry being one of my favourite subjects in school I decided to pursue a chemistry-related degree. My Dad is also a Chemical Engineer so I must admit that growing up in this environment influenced my decision of wanting to become a Chemical Engineer as well. He has a very nice collection of books in his study room, including a third edition Perry's Handbook and a McCabe, which always came in very handy when I was in University.
Where did you attend University?
I studied Chemical Engineering at "Instituto Tecnológico de Tijuana" (Tijuana's Institute of Technology) in my hometown, Tijuana, located in the northwest of Mexico and south of the border of San Diego, California. It is common in Mexico to attend a local University and live at home with your parents whilst studying. I really admire the fact that our students leave home, and in some cases even their countries, at a very young age to embark on a very challenging journey, facing lots of changes in such a short period of time.
Going to University is definitely one of the best experiences in my life and I made really good friends whom I am still very close to this day.
What's your favourite part about your job here at Manchester?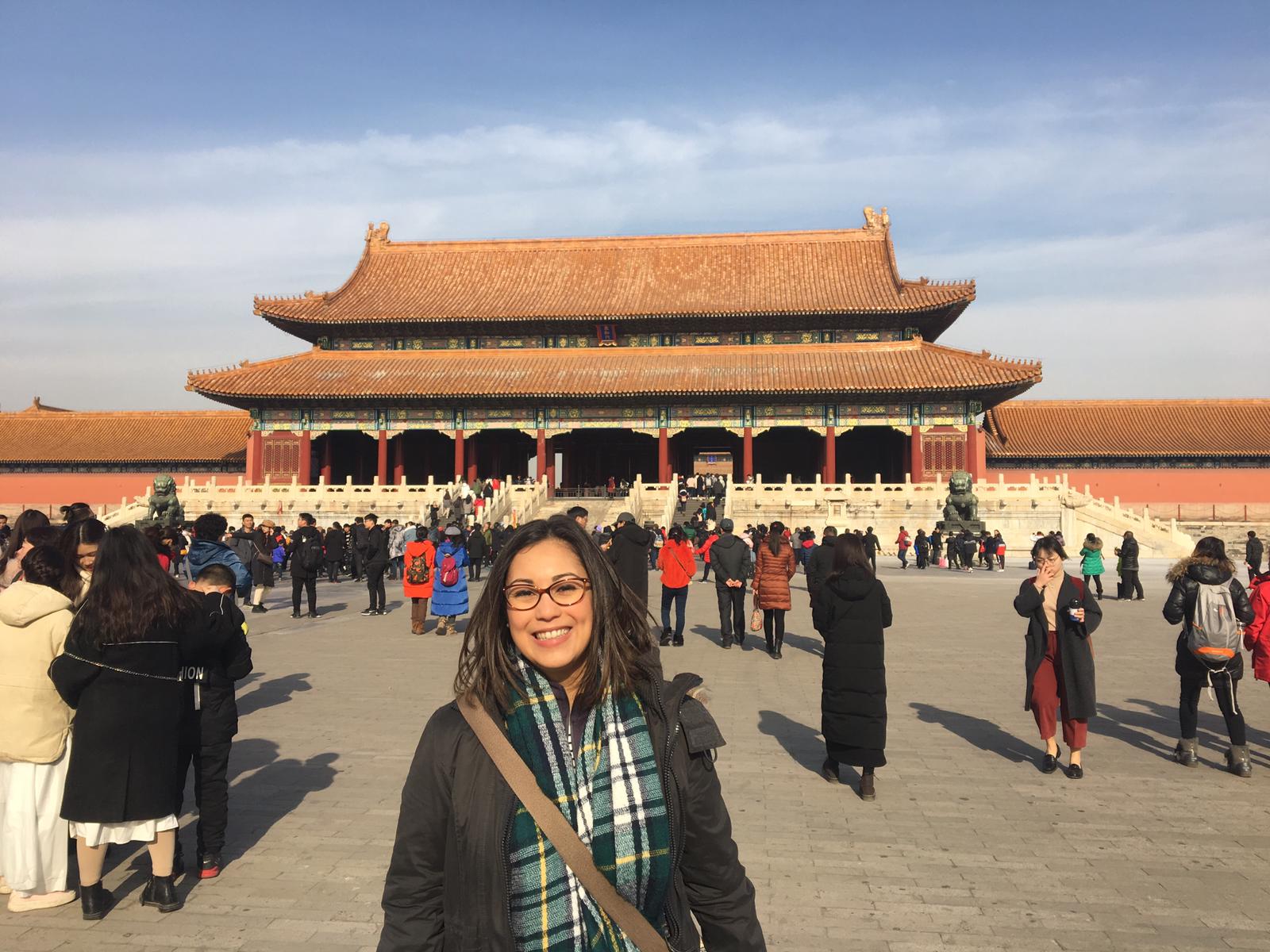 My favourite part of my job here at Manchester is that every day is different. I get to pursue my own research interests, work with very talented people (both colleagues and students) and travel around the world. I have recently travelled to Beijing for work, it was my first time visiting China and a truly amazing experience.
The U.S. Department of Energy invited me to attend an LCA workshop in Washington D.C. a few years ago. I am a huge fan of Parks and Rec so it was pretty cool to be working just a few blocks from the Capitol building.
What do you do outside of work? Interests and hobbies?
One of my favourite things to do after a long week at work is to cosy up with a good book. I just finished reading Far from the Madding Crowd… it was a tough read! Not a big fan of Hardy's open punctuation style but enjoyed the story very much.
Oil painting is one of my oldest and favourite hobbies. I started a little project a few years ago with the aim of creating my own impressionism art collection and recreating my favourite paintings. It's going well, I already have a Van Gogh (Café Terrace at Night), a Monet (Poplars near Argenteuil) and a Degas (Two Dancers on a Stage) hanging on my walls. I've expanded my horizons a little bit and started taking watercolour lessons which I find very relaxing, I do mostly botanical art.
What is your favourite film?
This is a tough one… I love films! (another hobby of mine I guess)
I really like films inspired by true events, two of my favourites include Freedom Writers and Erin Brockovich. Some of my all-time favourites are L.A. Confidential, Cinema Paradiso, The Silence of the Lambs, The Nightmare Before Christmas, La La Land and The Secret in Their Eyes (the Argentinian version). I particularly enjoy the work and style of Tim Burton, Guillermo del Toro, The Coen Brothers, Damien Chazelle, Danny Boyle and Stanley Kubrick.
Favourite genre of music?
It depends on my mood… I've been listening to QUEEN and Bowie a lot recently. I grew up in the 90's and next door to California, so as you will imagine some of my favourite bands include No Doubt, The Offspring, Linkin Park and The Red Hot Chilli Peppers (I used to have a crush on John Frusciante, ironically I married a bass player).
I am also a big fan of the electronica genre and really enjoy listening to Parov Stelar, Fatboy Slim, The Chemical Brothers, Depeche Mode, Pet Shop Boys and New Order.
My favourite album of all times is Tragic Kingdom by No Doubt.