10 years since starting in CE – Ben Lane
Chemical engineers at work 8th June 2020
Dr Emily Cooksey spoke to CE Alum, Ben Lane (MEng Chemical Engineering), in order to find out how joining CE has helped his career. You can see what he had to say below: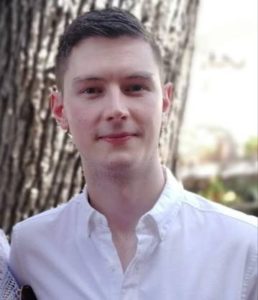 It's hard to believe it's 10 years since starting at CE and living in Manchester! After finishing my Masters in Chemical Engineering with a year in industry at Air Products – a global industrial gases company – I joined them in 2014 on their engineering development programme.
Since then, I've completed assignments in supply chain while living in Brussels, Process controls, and Hydrogen energy systems and I'm now employed in a permanent role as a process engineer in the Operations Department. Each day I get to put my troubleshooting, optimisation and design skills to the test supporting facilities across in the UK.
Joining a grad scheme with different assignments has allowed me to travel all over Europe and work in are
as different from pure chemical engineering, but the skillset and fundamentals gained from my time at CE have been key in all of the roles.
Studying at Manchester set me up with the skills I need in my everyday work, and the Department's reputation is well respected with employers in engineering and beyond. My advice for those starting in September is make the most of the whole experience – the University and its resources, the city itself and the friends you'll make along the way.