Amy's experience as a MEng Chemical Engineering student
Meet the Department Student experience Undergraduate Women in STEMM 21st May 2021
Hi, I'm Amy, a fourth-year student on the MEng Chemical Engineering course.
I chose to study Chemical Engineering as I wanted to incorporate my favourite subjects, maths and chemistry, into one degree. I loved the idea of Chemical Engineering being an applied course where I can see how the content I am learning would be used in industry.
Being from nearby, I always loved coming to visit Manchester especially for concerts at the Manchester Academy and Castlefield Bowl venues. When I came for an open day at the uni I got to see the state-of-the-art Chemical Engineering facilities they have here and knew it was going to be my first choice!
Are there any modules or research in your course that you have particularly enjoyed?
My favourite modules have been those I have selected in my final year. I had the opportunity to study topics related to sustainability and energy, sectors that I would like to follow a career in. These modules included The Nuclear Fuel Cycle and Sustainable Energy Systems. I also really enjoyed my third-year design project as it allowed me to bring together all the knowledge that I had learnt throughout my first few years at university and experience what large scale projects in industry will entail.
What have you decided to research as part of your final project?
My final year project is looking at how we can use the different components of microalgae biomass to produce biofuels and other useful chemicals. I am focusing on modelling the carbon footprints of these techniques to assess their environmental sustainability with the aim to create profitable microalgae biorefineries.
What advice would you give for future students on picking their final project topic and any top tips?
My top tips for picking your final project topic would be:
Have a think about what modules/topics you have studied throughout your degree that you have really enjoyed and see what projects align with these.
If there is a specific engineering sector you would like to follow a career in, choosing a project related to that sector will give you some good talking points in cover letters and interviews, as well as possible insights into the industry.
Do a little bit of research before hand to make sure you understand what the project will be covering.

What has your student experience been like outside of your course?
This year I am captaining the Chemical Engineering netball team which I have been a member of throughout my degree. We train once a week and play matches in the Campus League as well as getting together for socials throughout the year! It has been a great way for me to meet people on the course and get a bit of exercise in the week!
Throughout my degree, I have lived in the Fallowfield/Withington district which is a big student area just outside the city centre. There is always lots going on around here and it has great links into the city and other areas of Manchester.
During my third year of uni, I was a member of the Chemical Engineering Society committee. My role as Frank Morton Secretary involved me organising Manchester's involvement in the annual Frank Morton event, a sports day and big night out for Chemical Engineering students from unis across the UK.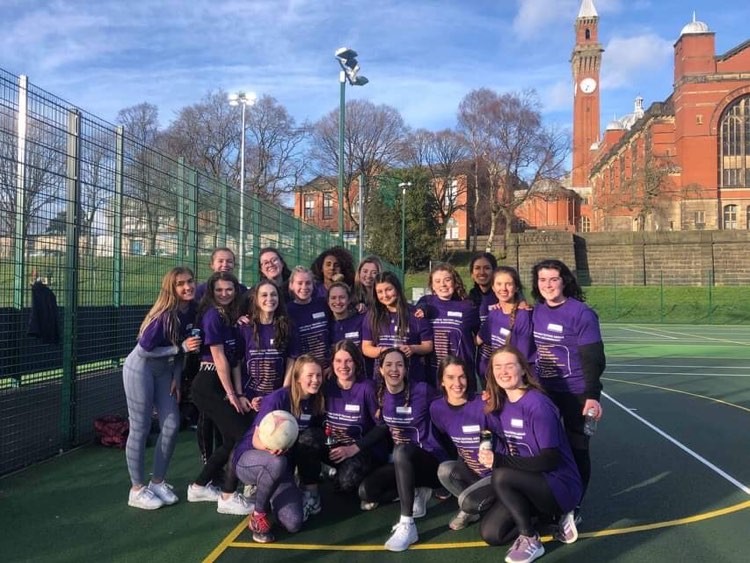 We're really lucky to have a great society on our course that organise a broad range of socials and events for us to take part in throughout the year!
CEASChemical EngineeringFinal year researchFrank MortonMEng Chemical EngineeringNetball Societyresearch projectsStudent Experience
Related posts