Alumni career profile – one year after graduation
EEE in the real world 5th June 2020
In this post we hear about Huda's first year of work.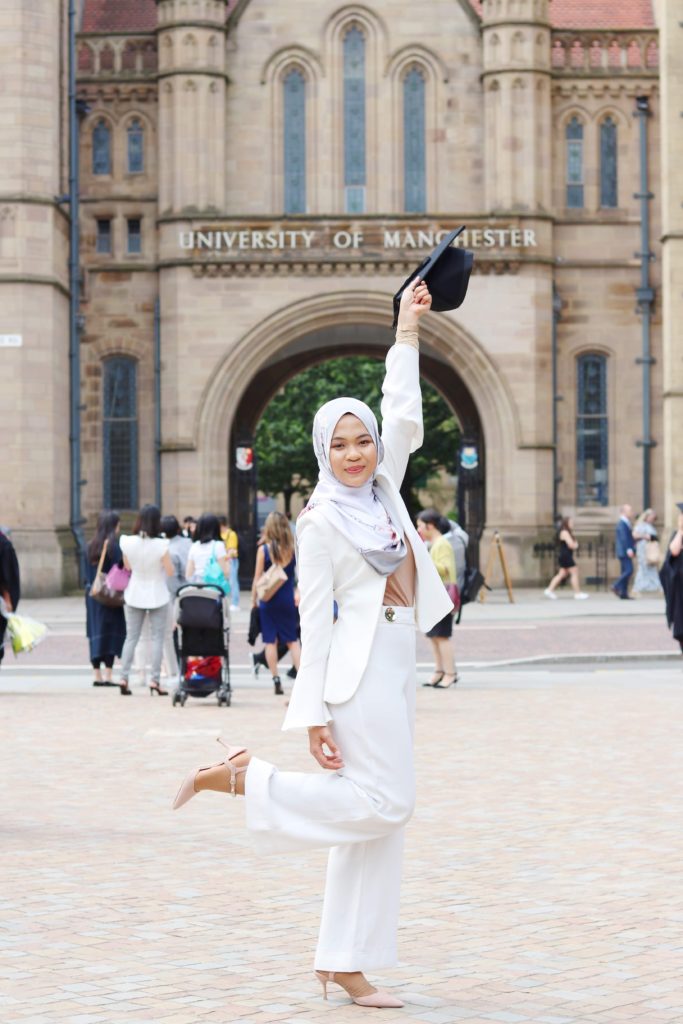 Huda graduated from MEng. Electrical and Electronic Engineering in summer 2019 and is currently working as an IT Engineer at ExxonMobil (oil & gas company) and lives in Malaysia.
What attracted you to the job and what are you enjoying so far?
Uni and an internship had given me the experiences to know myself better. Despite enjoying solving problems and designing technical solutions while at uni, I couldn't necessarily see myself being an electrical engineer.
At that time, Exxon had a vacancy in an 'IT engineer' role. They were looking for a fresh grad with basic knowledge in automation. These skills matched what I was doing at that time for my final MEng masters project, and the starting pay offered was pretty good as well. Therefore, I applied and accepted the offer!
My role involves managing datacenters which are based in the US. Since there is now a major shift towards automation, my job scope involves understanding the current environment and finding a way to automate the process.
It's been almost a year since I started working and all I can say is the experience of working is incredibly satisfying. What I appreciate the most is the very constructive and collaborative working environment in my department. Even though I am the only fresh grad in the team, while everyone else has more than 10 years of experiences, my voice has never been unheard. The company appreciates proactive initiatives and welcomes new ideas. All of this helped me a lot in staying motivated at work and most importantly, enjoying the challenges that came along the way.
What do you hope to do as your career progresses?

In the near future I would like to be an expert in the automation and keep learning.
How did your degree help prepare you for the world of work?
The MEng project, in particular, helped to enhance my team-working skills. Since my current job requires a lot of collaboration with people from other continents, effective communication is very important. Technical skills can be polished as you gain more professional experiences but the attitude that you bring to work is what going to steer your learning progress.
You can see more about the MEng team project student's do in their 4th year here
What did you love about Manchester?
With the easy access to public transport and short distance to the city centre from uni, I felt there was always a balance between life and studying.
Diversity, on the other hand, allowed me make friends from various backgrounds. It helped me to be more open-minded and understanding of other people. The experience was truly unique and enjoyable.
Living costs are another factor why I think Manchester is a great place for students. The accommodation prices, as well as most shopping are fairly affordable for a big city.
You can read a post Huda wrote while in her 4th year here
Related posts